Putin-Critic Navalny to March on Kremlin as Moscow Mayor Issues Warning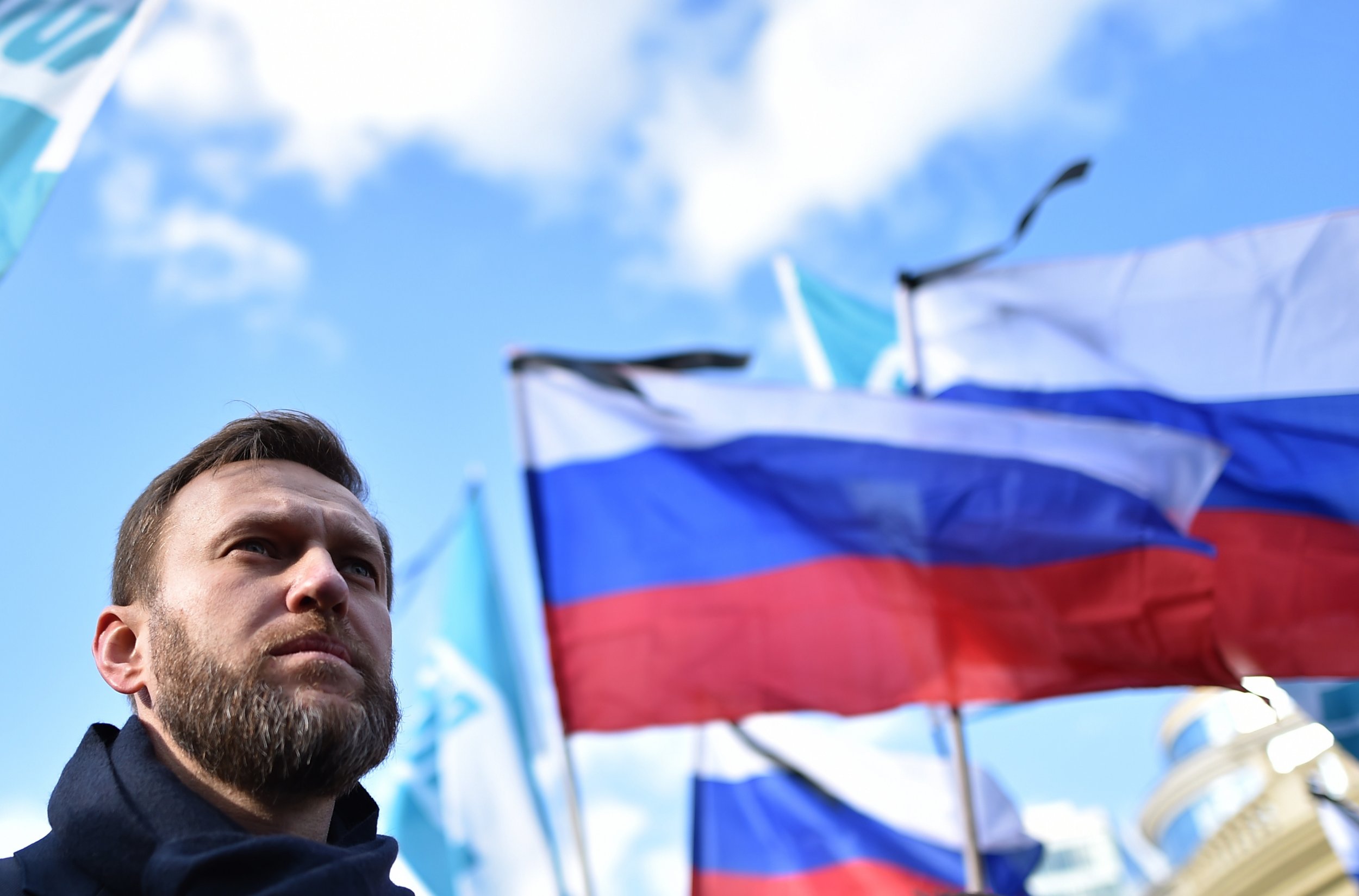 The Moscow mayor's office has condemned Kremlin-critic Alexei Navalny's last minute decision to rally anti-corruption protesters in the Russian capital's main street on a national holiday.
Navalny had permission from authorities to walk his protest down Academician Sakharov Avenue, outside the city's immediate center, on Russia Day, the anniversary of the modern country's first step to statehood. However, on the eve of the protest, he announced a change of venue to Tverskaya street—Moscow's most fashionable main street that ends at the Kremlin's western wall.
Read more: Moscow police gear up for "provocations" ahead of Putin-critic's mass rallies
In March, Navalny led huge wave of protests across Russia, after a documentary he made, which alleged Prime Minister Dmitry Medvedev had illegally acquired luxury assets and properties, attracted millions of views online. His current anti-corruption protests are planned simultaneously across 145 cities, though the one he will attend in Moscow is already resembling a standoff with authorities.
"[The protesters] have received a prosecutor's warning," Vladimir Chernikov, the head of regional safety and fighting corruption at the Moscow mayor's office told news site Gazeta. ""All of their appearances at the given spot will be unsanctioned. This is another provocation."
In a blog post he called "urgent," Navalny criticized authorities. "This is not our decision. This is the decision of the Kremlin," Navalny said, implying that he had no choice but to change the location due to problems in carrying out his original protest plan.
He had previously accused authorities of putting pressure on the providers of lighting, sound and stage equipment for the protest. According to Navalny, he had experienced difficulty hiring the people who usually agreed to carry out the service, and they had told him their bosses had told them this was no longer possible to provide equipment for the rally.
Navalny posted a purported phone recording of the final such U-turn by the company that had agreed to supply Monday's protest with a stage, sound systems and lights. The last moment pull out and the lack of a reasonable explanation, was an attempt to embarrass him and his protesters, he claimed.
"This is the courage of the Kremlin thieves," Navalny said in his video. "Carry out [the protest] but without a stage, without sound and without light. Just stand around there on the fringes and you do not even deserve to make speeches in front of one another."
"We are not obliged to nor should we be part of a spectacle, whose sole aim is to humiliate us, to humiliate the entire anti-corruption movement, to show that we are second-grade people," Navalny concluded.
Complicating the situation, Tverskaya is closed for traffic, as it is currently booked for a historical reenactment festival. Navalny noted this would make a "wonderful" setting for a peaceful protest.
Following his announcement, Moscow police responded by announcing they are cordoning off Tverskaya for pedestrian access without a special pass, independent news channel Dozhd reported.