Putin Declares Russia an 'Ally' to Islamic World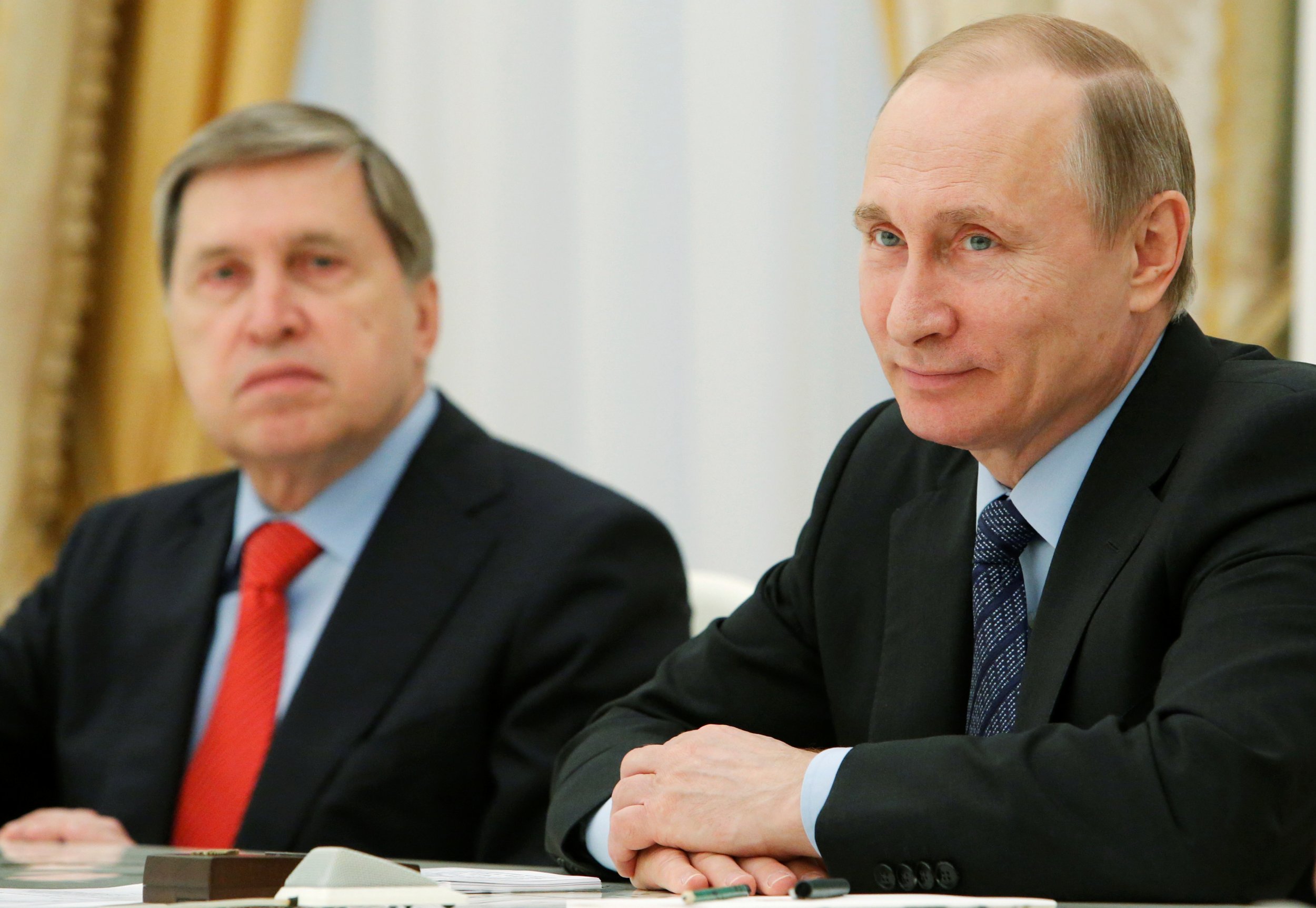 Russian President Vladimir Putin has vowed that his country will always be a "reliable ally" to the "Islamic world" at a discussion event on the topic of Islam and Russia, state news agency RIA Novosti reported.
"The agenda for your meeting today addresses important issues, many of which are directly related to the events that are happening at the moment in a number of Muslim countries and, without exaggeration, urgently call for a global response," Putin told a panel gathered to discuss Russia's strategy in dealing with Islamic countries.
Putin boasted that Russia had devastated extremist groups in the Middle East with airstrikes against militants in Syria, including the Islamic State group (ISIS). The Russian president has been a longstanding partner of Syria's President Bashar al-Assad and Russia and Iran launched a campaign of military intervention to support his faltering regime in 2015.
"I would like to confirm that in Russia, the Islamic world will always find a reliable ally, prepared to cooperate in resolving pressing problems," Putin said. "We support the position of Muslim countries to strengthen values such as justice and the rule of law in international relations."
The Russian leader did not outline which countries or communities he considered as part of the "Islamic world." However, over the course of the Syrian campaign he has been at odds with several Muslim countries, including Saudi Arabia and Turkey. In summer 2015, diplomatic talks with Saudi officials on Syria were so heated that Russian Foreign Minister Sergey Lavrov reportedly called his Saudi counterparts "fucking morons" .
Meanwhile, since Turkey downed a Russian military plane, which allegedly violated its airspace in November 2015, Putin has personally taken several swipes at the Turkish government, accusing Ankara of causing a "deeper problem" in their country by encouraging "Islamization."
In November, Putin said that the Turkish leadership was so "deprived of reason" that it seemed "Allah had decided to punish them" with their incompetence. Putin has worked to show his public support for Islam in Russia, however, recently attending the openings of one of Europe's largest mosques in Moscow.