Putin Spokesman Defends Trump, Says Media Presents 'Completely and Truly Frenzied Slant' Regarding President's Connection to Russia
Russian President Vladimir Putin's spokesman has defended President Donald Trump against Western media reports highlighting his connections and interactions with Moscow.
"The media's hysteria by and large is groundless," Dmitry Peskov told reporters on Wednesday, Russia's Tass news agency reported. "In each and every case that concerns Trump, a completely and truly frenzied slant is apparent, which is not based on any real facts as a rule," he argued.
Peskov's comments came after he was asked about the Kremlin's response to a Tuesday report from The Financial Times, which alleged that Putin and Trump had sat down for a talk during the G20 summit in Argentina at the end of last year without a White House translator present. The article said that the two presidents chatted for several minutes with only Putin's translator and Melania Trump present. The White House previously confirmed that the two leaders had spoken during the international conference, despite a formal meeting having been canceled.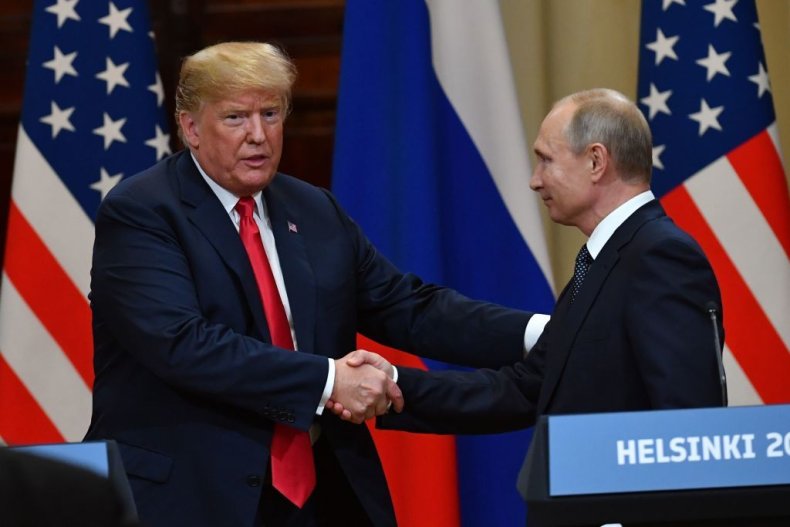 "Putin had a host of sporadic contacts on the sidelines of the summit," Peskov said, dismissing the importance of the report. "It is absolutely none of our concern who had and didn't have a translator there. President Putin's translator is with him all the time—this is our business, and everything is completely consistent and in order on that score."
Earlier this month, The Washington Post reported that Trump had gone to "extraordinary lengths" to conceal direct conversations he has had with his Russian counterpart. On at least one occasion, he asked his translator to give him their notes and instructed them not to discuss the conversation with other administration officials. Analysts and former White House staffers quickly pointed out that this would be a significant break with protocol, arguing that it would enable Russia to control the narrative about the talks without any way for the U.S. to push back.
"If [Trump] took the extraordinary step of asking his interpreter to destroy notes from the meeting, he is again aiding and abetting the Russian intelligence services in manipulating the narrative around what happened," Samantha Vinograd, a national security expert who worked for the administration of former President Barack Obama, told CNN at the time.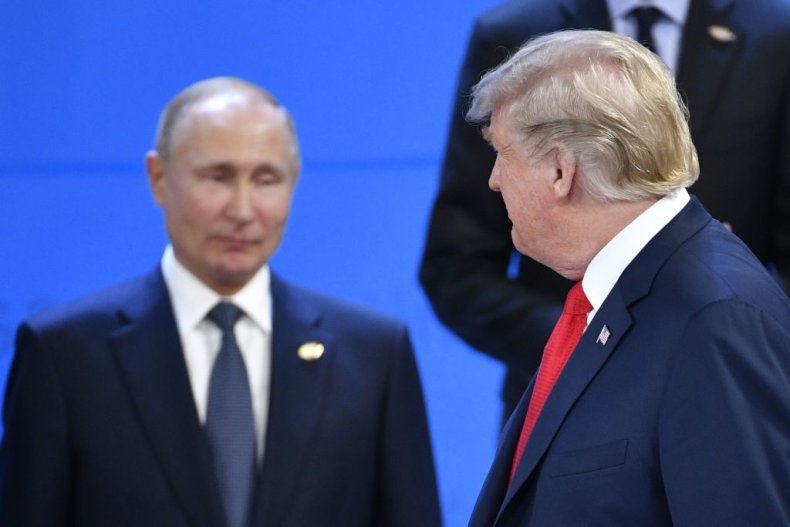 Speaking to MSNBC on Tuesday, retired four-star General Barry McCaffrey shared similar concerns. "What Mr. Trump ought to fear the most is that the Russians in particular, eventually will use their version of the events against him," McCaffrey warned. "They may wait until he's out of office just to discredit the U.S. political system."
Meanwhile, the president's 2016 campaign remains under investigation over alleged collusion with the Russian government. The probe led by special counsel Robert Mueller has already brought indictments against six close Trump associates, with Roger Stone being the most recent to be charged. Several of those indicted have already pleaded guilty or been convicted, including Trump's former campaign chairman Paul Manafort, who shared confidential polling information with an associate linked to Russian intelligence during the election.
Trump and the Kremlin have consistently denied any collusion.