Vladimir Putin Grants Steven Seagal Russian Citizenship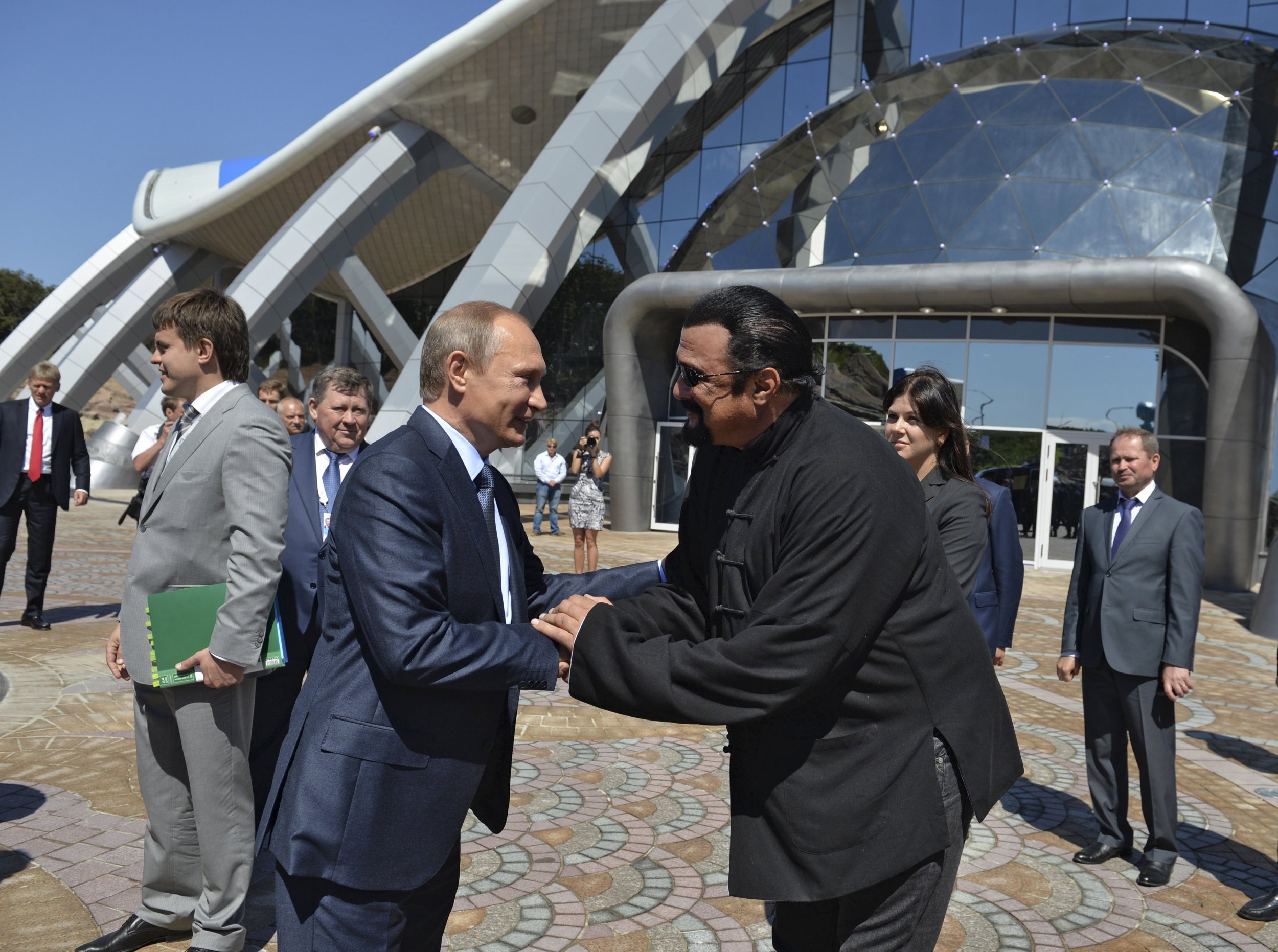 Vladimir Putin has granted U.S.-born martial artist and actor Steven Seagal Russian citizenship, in the latest case of a Western celebrity embracing Russia as his new homeland.
French-born actor Gerard Depardieu famously took a Russian passport in 2013, in protest at the French government's tax laws, while U.S.-born boxer Roy Jones Junior was received with much fanfare in Russia in 2015, despite his form declining from his apex in the 1990s.
Seagal, whose work in the early 1990s reportedly grossed $1 billion, has largely released straight-to-DVD films more recently. However, he remains popular in Russia, where he has been given a dignitary's welcome on his numerous visits.
He attended Moscow's May 9 military parade in the absence of any U.S. government representatives, he has danced with Chechnya's President Ramzan Kadyrov and hinted he is looking to become a Russian citizen earlier this year, when visiting Russia's far east.
Putin's spokesman Dmitry Peskov said that the decision to grant Seagal citizenship was after the actor "requested it with enough insistence and continued to request that we grant him citizenship."
Speaking at a press conference, Peskov added that Seagal is renowned for "his warm feelings towards our country," state news agency Itar-Tass reported.
Russian Oscar-winning movie director Nikita Mikhalkov has already said he wants to reinvigorate Seagal's career in Russia, adding that he had seen "a lot that has never been seen in movies," in the actor in 2015. Seagal already has a citizenship from Serbia; he vowed to "bring Hollywood" to the country after being granted a passport by prime ministerial decree in January.