Putin Won't Take Any Time Off During the Holidays As Trump Goes on Vacation for 16 Days
As President Donald Trump plans to head to his Mar-a-Lago golf course for a 16-day vacation from the stress of Washington over Christmas and New Year, his counterpart in Russia isn't planning on taking any time off during the holidays.
Last week, The Palm Beach Post reported that Trump would be heading down to Florida on December 21 to January 6, citing an alert by the Federal Aviation Administration. The newspaper also noted that the holiday getaway will be four days longer than his trip last year, which was just 12 days.
Russian President Vladimir Putin, conversely, doesn't plan to take a break during the holidays, according to his official spokesperson. Dmitry Peskov told Rossiya 24 TV channel that Putin can't even find the time to take one day off, according to Tass news agency.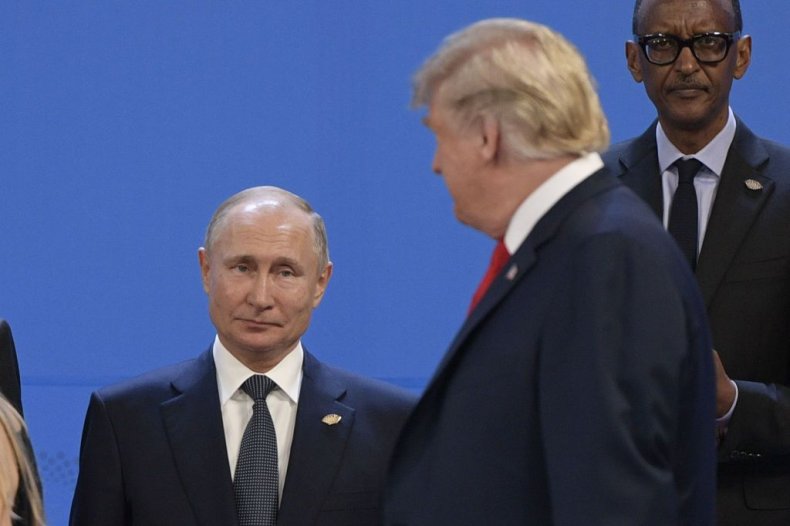 "I think that the president cannot even afford a single full day of rest because he is still getting documents, the country is still living," the Kremlin spokesperson said. "That's how it is. The president cannot afford to have a week-long New Year celebration," he added.
To be fair, it's highly unlikely that Trump will take a complete break from working for more than two weeks during the holidays. In the past, the president has had high-level meetings at his Mar-a-Lago retreat, even hosting foreign leaders and ordering strikes on enemies. However, analysts have noted that his schedule means he'll be away from the capital at a crucial time, when the new Congress is sworn into office.
On January 3, the House of Representatives will transition from Republican dominance to Democratic control for the first time in eight years. The Democratic Party's gains in the November midterm elections were seen by many as a referendum on Trump's presidency, with many analysts referring to the shift as a "blue wave." The Senate, however, will remain under Republican control.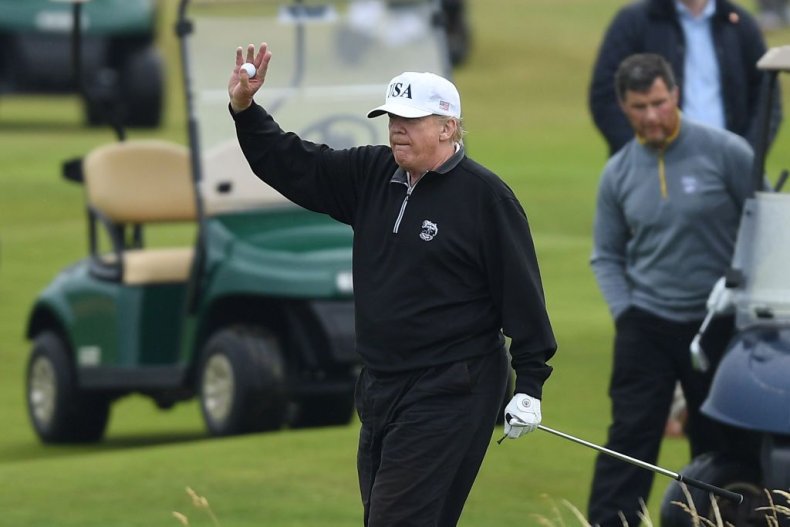 Trump's frequent visits to Mar-a-Lago have often been criticized by opponents, particularly because the former businessman and reality TV star frequently attacked his predecessor Barack Obama for playing golf while in office. During his trips to the Florida retreat, Trump frequently enjoys a round of golf and, according to trackers, he has thus far outpaced Obama.
The website Trump Golf Count has confirmed that the president has played the sport at least 70 times since being sworn in. Comparatively, Obama had only played golf 55 times after the same number of weeks leading the country. Trump is believed to have played golf even more rounds than that; however, with the highest estimates suggesting it is "likely" he has played 121 times.