Vladimir Putin Opens Up About His First Love Ahead of Japan Visit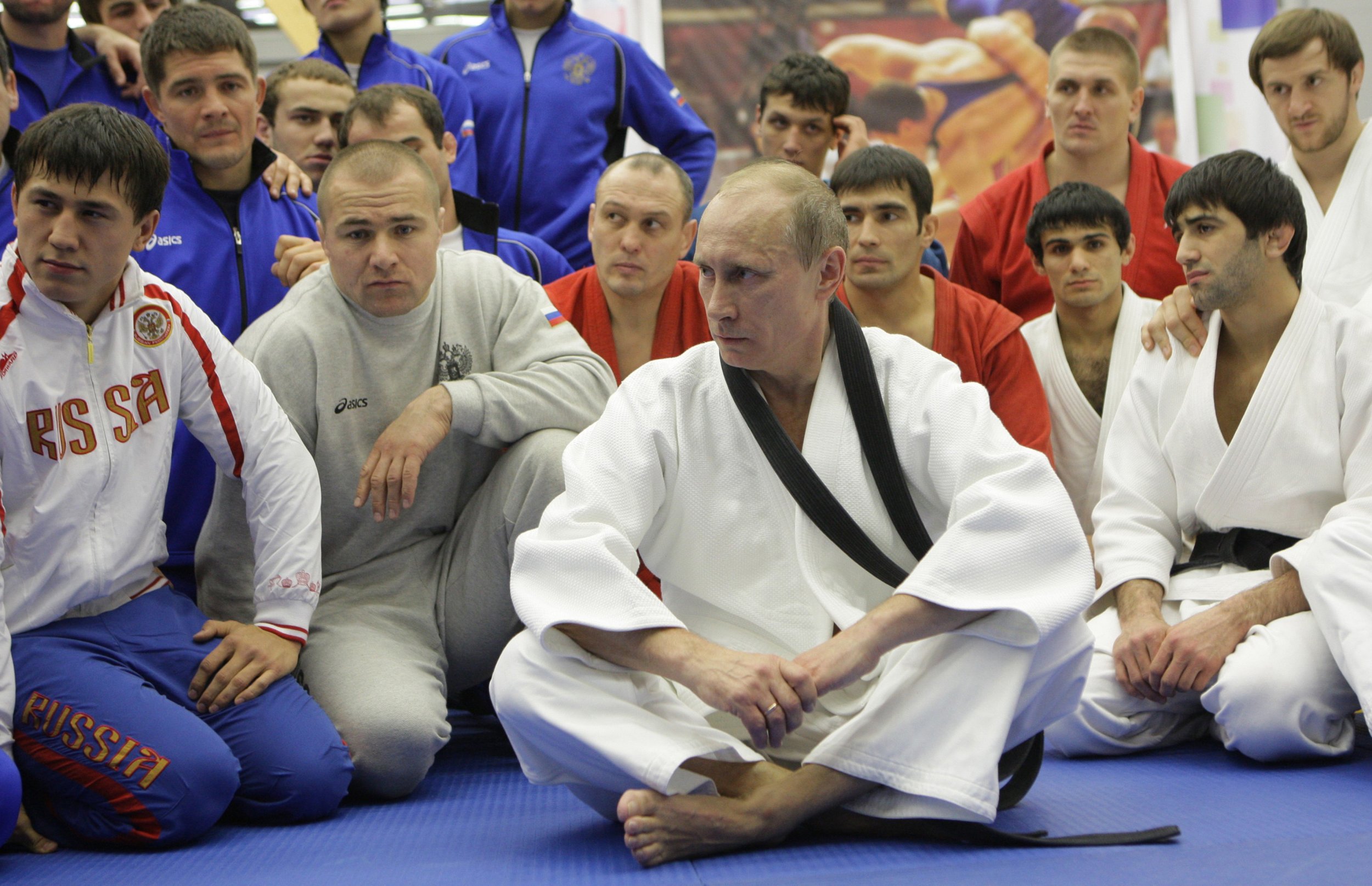 Russian President Vladimir Putin has revealed that judo is his "first love" ahead of a presidential visit to Japan.
In an interview with Japanese state media ahead of his visit, transcribed by the Kremlin, Putin was cheerful and keen to showcase his fondness for Japan—he greeted journalists with his four-year-old Japanese Akita dog, Yume. When Yume started barking at the journalists, she was taken away and the conversation moved on to amicable topics.
"I have a huge interest in Japan, which is well known, including its history and culture, and so it will be very interesting for me to see and learn more about Japan," Putin said. "I have been to Tokyo and several other cities, but I have never been to Yamaguchi Prefecture," he added, referring to Prime Minister Shinzo Abe's home region where Putin will be received.
The reporters played a clip of a respected judo master who Putin met in 2000, praising the Russian leader's commitment to the sport and his ability, but noting that "there is no reason to expect him to act in Japan's interests."
"It is a pleasure to hear that," Putin said, in response. "Judo has been part of Japanese culture for a long time. It makes sense to me that this sport, which is both athletic and philosophical, was created in Japan. It is based on respect for the partner and for our elders as our teachers, which is very important and makes a strong, positive contribution to human relationships, and not only in sports."
"I am happy that life brought me to this wonderful sport as a child," he added. "It is like my first love. I like other sports, too, including skiing and swimming, and I am learning to play ice hockey now. But judo is definitely part of my life, a very big part."
Putin and Abe have conducted over a dozen meetings in recent years, as the two countries continue to pursue an evasive peace deal to officially conclude their conflict in World War II. One particularly troubling aspect of this deal has been the status of four islands north of Japan and south of Russia's Sakhalin, which both countries claim but only Russia controls.
Putin refused to set a deadline for finding a solution to the island dispute but said he would work in earnest to reach a deal. He arrives in Japan for a two-day visit Thursday.
However, he repeatedly underlined that ties, particularly economic ones, between Japan and Russia were improving and were set to improve further. He also claimed that the two countries were "natural partners in the world" but did little to allay fears in Japan concerning Russia's closeness with China as he confirmed Beijing is "absolutely" Russia's top international partner.