If Putin is Overthrown, These Five People Could Replace Him
As Russian President Vladimir Putin's war against Ukraine falters eight months into the conflict, speculation is growing about who could replace the Russian leader should he be overthrown.
The Russian president, who turned 70 on October 7, failed to achieve the swift victory he sought to secure when he announced a special military operation on February 24.
Months later, Ukraine is recapturing swathes of its territory in the south and northeast.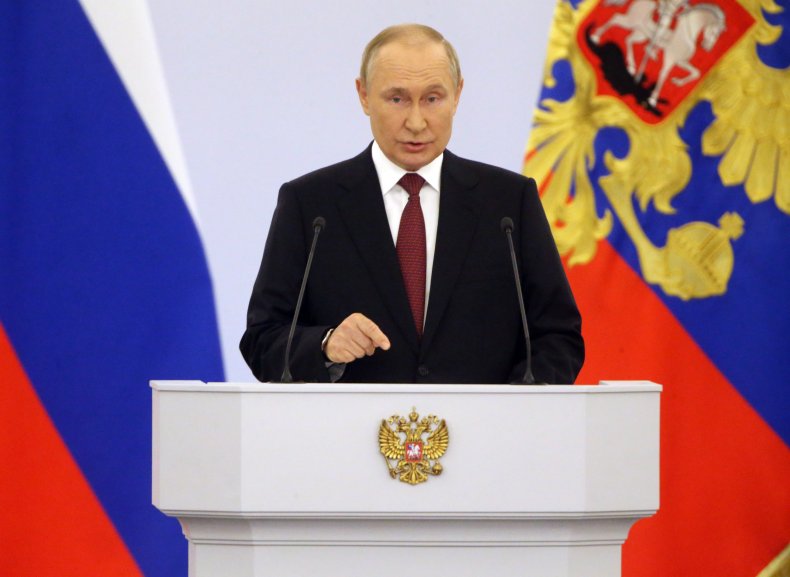 The setbacks have sparked rare displays of criticism among his top allies, including Chechen leader Ramzan Kadyrov, and Yevgeny Prigozhin, founder of the Russian mercenary outfit, the Wagner Group, while Ukrainian intelligence has alluded to a possible coup within his military.
Prominent Kremlin officials have been tapped as would-be candidates, as independent Russian outlet Meduza reported that Kremlin insiders are privately discussing a list of potential successors in the event Putin is ousted over Ukraine war.
Dmitry Medvedev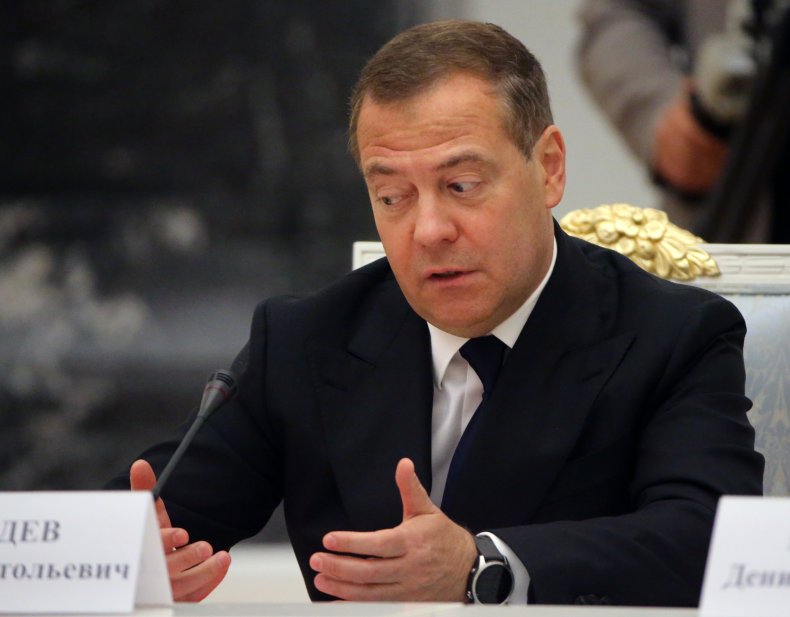 The former Russian president, ex-prime minister, and deputy chair of the Security Council is one of a number of potential successors being discussed by Kremlin officials.
The 57-year-old has been extremely vocal throughout the war, making over-the-top, hardline comments on foreign policy issues, the Carnegie Endowment for International Peace, a U.S. think tank, assessed.
On Monday, Medvedev landed himself on Kyiv's wanted list.
Ukraine's SBU security service said he was wanted under a section of the criminal code dealing with attempts to undermine Ukraine's territorial integrity and the inviolability of its borders.
Sergey Kiriyenko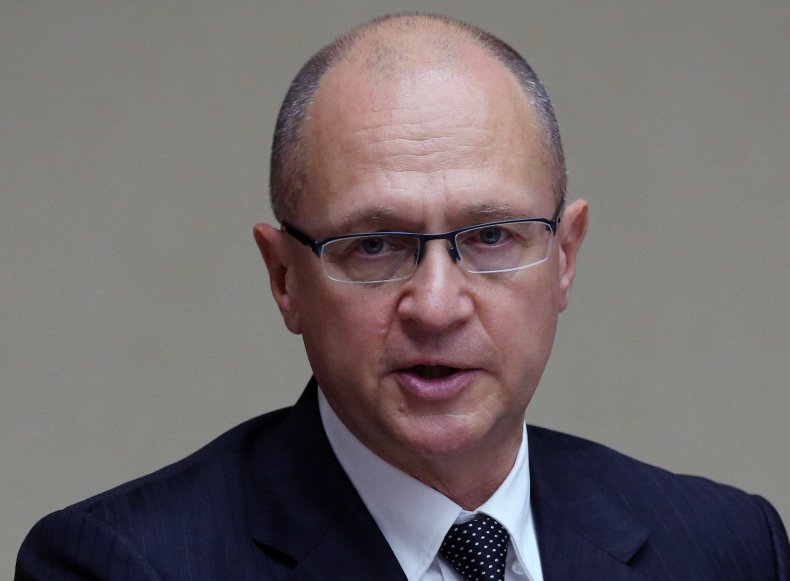 The 60-year-old is the first deputy chief of staff of Putin's office, and he has been credited with launching Putin's career by handing him the top job at Kremlin's principal security agency, the Federal Security Service (FSB).
Kiriyenko is now in charge of overseeing and administering the annexation of Ukraine's Donetsk, Luhansk, Zaporizhzhia and Kherson regions, a task that comes as the international community decries referendums held in the areas as illegitimate.
"He's constantly in the public eye and says what the president likes [to hear]," a Kremlin source told Meduza.
Dmitry and Nikolai Patrushev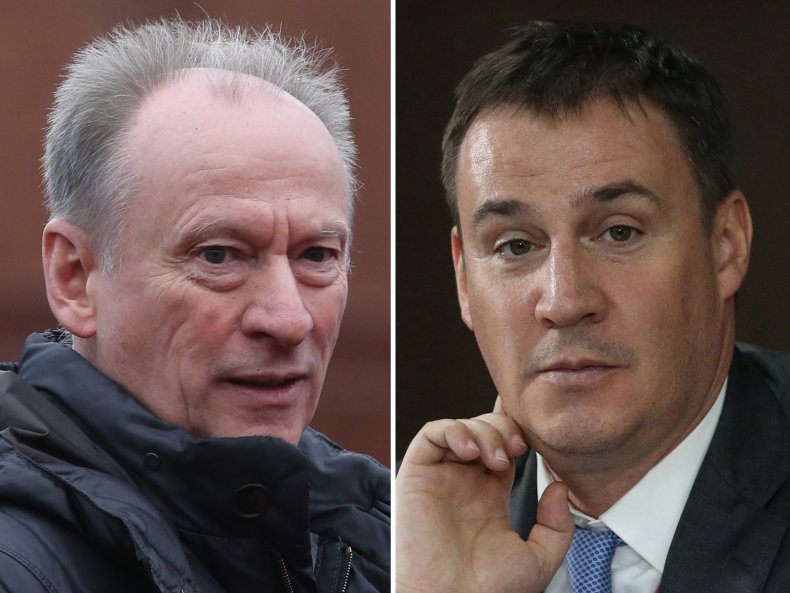 Dmitry Patrushev, Russia's agriculture minister, is son of Russia's head of Security Council, Nikolai Patrushev. The pair's names have been mentioned as potential successors.
Stephen Hall, lecturer in politics at the University of Bath, told Newsweek that the Kremlin have been talking about the pair "for a very long time."
"Nikolai Patrushev has been very good in the past of manipulating what is necessary, and he's very good at playing all sides off and retaining his power. So it is strongly possible [that he could succeed Putin]," Hall said.
Sir Richard Dearlove, who served as head of the British Secret Intelligence Service from 1999 to 2004, also said in July that Nikolai Patrushev, a longtime Putin ally, is the most likely candidate.
Yevgeny Prigozhin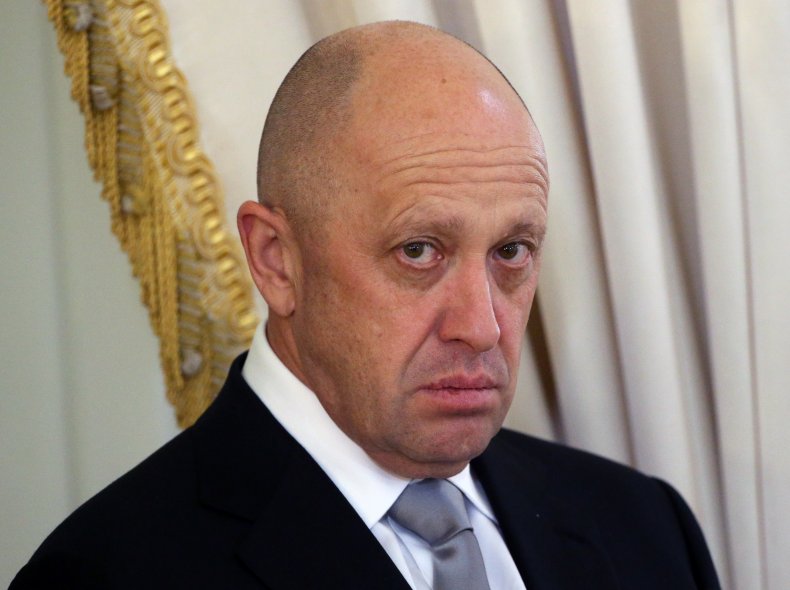 Prigozhin, founder of the Wagner Group, has made headlines in recent weeks for publicly ridiculing Putin's military amid a series of successful counteroffensives conducted by Kyiv in Ukraine's south and northeast.
Hall, responding to Russian military expert Oleg Zhdanov's assessment that Prigozhin could turn on Putin, said he may "go behind the scenes as it were, as a puppet master."
Prigozhin could also insert Medvedev as a puppet president while he acts behind the scenes, Hall said.
"We're seeing this possibly, he's got his own paramilitary group, the Wagner Group, and they are a law unto themselves, because he does have a problem, constitutionally and of course, the Constitution can be changed. No one with a criminal record can be president," Hall said.
Could Putin Be Overthrown?

Political commentators are mixed on whether the Kremlin chief will be ousted over his handling of the Ukraine war.
Kasia Kaczmarska, lecturer in politics and international relations at the University of Edinburgh, told Newsweek she still sees Putin as "relatively secure" in his 22-year reign.
"I don't think any individual from within the regime is capable of taking on Putin. His allies would have to join forces to challenge his leadership," she said.
"However, continuous and ever louder disputes between the state structures and Putin's client networks hinder the emergence of an anti-Putin coalition."
Adrian Florea, senior lecturer in international relations at the University of Glasgow, told Newsweek that any power struggles that may currently happen within the Putin regime are "rather opaque and not easy to decipher," but noted that dissent has grown amid military setbacks.
Florea assessed that if Russia were to lose the eastern Donbas region and/or Crimea, which Russia annexed in 2014, the prospects for regime change will be much higher.
"With such sweeping battlefield losses, Putin will likely find himself in the position of ordering a large-scale military mobilization which is likely to attract the ire of the large, urban Russian population," he said.
Large-scale mobilization will likely plunge the country into a severe economic crisis, will likely lead to broad discontent and public upheaval, and, ultimately, defections from the regime itself and the periphery—the regional governors who have so far largely remained loyal to Putin—Florea argued.
"Under these circumstances, the power struggle inside the Kremlin will likely intensify," he added.
Newsweek has contacted Russia's foreign ministry for comment.