Putin's Rumored Mistress Seen in Public for First Time Since War Began
Russian President Vladimir Putin's rumored mistress, Alina Kabaeva, has been pictured in public for the first time since Moscow's invasion of Ukraine began.
Kabaeva, 38, a former Olympic gymnast, made a rare public appearance this week when she attended the first rehearsal of a junior rhythmic gymnastics festival at Moscow's VTB Arena. The festival, set to take place on Saturday, is named after the athlete.
Images of Kabaeva attending the event were published on Thursday on Instagram by Ekaterina Sirotina, head coach of Russia's junior national rhythmic gymnastics team.
"First rehearsal day of the #FestivalofAlinaKabaeva," Sirotina, one of the directors of the festival, wrote.
Kabaeva, who rarely makes public appearances, was photographed with members of the gymnastics team. According to local media outlets, Kabaeva watched the gymnasts perform and offered advice.
She has two Olympic medals, 14 World Championship medals and 21 European Championship medals.
Putin, 69, who divorced his then-wife Lyudmila Aleksandrovna Ocheretnaya in 2013 after three decades of marriage, has denied being romantically involved with Kabaeva. The former gymnast has also declined to confirm rumors that she is or has been in a relationship with the Russian leader.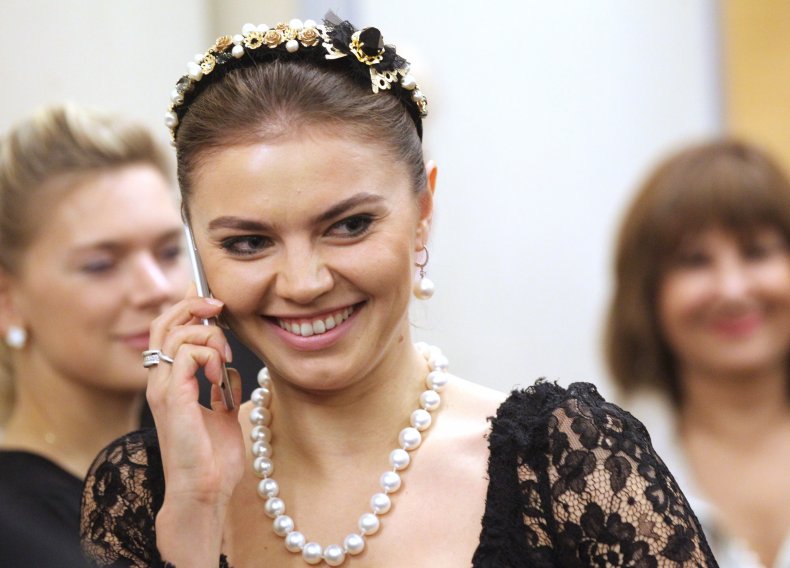 For years, rumors have circulated about an alleged relationship between the pair. Kabaeva has been dubbed as "Russia's First Mistress" and the "Secret First Lady."
In 2008, Russian newspaper, the Moskovsky Korrespondent, was shut down just days after reporting that Putin had plans to divorce Lyudmila for Kabaeva.
The former gymnast's last public appearance was in December 2021, months before Putin launched an invasion against Ukraine.
She was at the same venue, Moscow's VTB Arena, to participate in the opening ceremony of her rhythmic gymnastics tournament "Heavenly Grace," local media outlets reported at the time.
Dressed in an all-white suit, Kabaeva took to the podium at the opening ceremony to explain that she created her "experimental" tournament because she wanted her sport to be "spectacular" and "unique" again.
After the White House on April 6 announced that it was placing sanctions on Putin's two adult daughters, calls grew for Kabaeva to also be sanctioned.
Georgy Alburov, who works for the jailed Russian opposition leader Alexei Navalny, called for the former gymnast to be sanctioned "immediately."
"She is the beneficiary of Putin's corruption—her relatives get apartments and houses bought with money stolen from Russians. She is a member of Putin's inner circle, a member of his family who takes advantage of his position," he wrote on Twitter.
Newsweek has contacted Russia's Foreign Ministry for comment.