Putin Holds Mysterious Meeting as Rumors Swirl of Russia-Belarus Unifying
Russian President Vladimir Putin has scheduled an operational meeting with members of the Russian Security Council, as rumors swirl that Russia and Belarus are moving toward a unification process.
"On Friday, the president will hold an operational meeting with the permanent members of the Security Council in the middle of the day or in the afternoon—it will depend on other events," Kremlin spokesman Dmitry Peskov was quoted by Russia's state-run news agency TASS as saying.
It will mark Putin's second operational meeting with the Security Council this month. The state agency last convened on July 1, when members focused on "the performance of the defense industry," according to the Kremlin.
The latest meeting comes more than four months into Putin's war against Ukraine, which began late February, and shortly after the Russian leader ordered a pause in the invasion, to allow his troops to rest, "build up strength" and "increase their combat capabilities."
The Russian leader has been busy this week, as he ordered a reshuffle of his government, and signed more than 60 bills in one sitting on Thursday. On Friday, Putin signed a decree appointing Denis Manturov, minister of industry and trade, as Russia's deputy prime minister.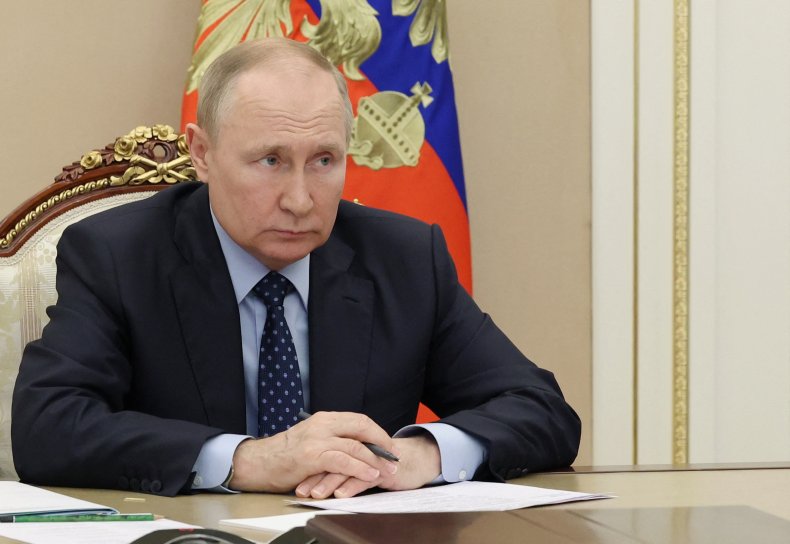 Russian political scientist and publicist Andrei Piontkovsky said in an interview with TSN.ua that Putin may, during Friday's meeting, sign a "pact to unite" Russia, Belarus and Ukraine.
Piontkovsky said he believes that Putin will use former Ukrainian President Viktor Yanukovych to sign such a document.
Yanukovych fled to Russia in 2014, the year Putin annexed Crimea from Ukraine. On March 2, just days after the war began, Ukrayinska Pravda cited a Ukrainian intelligence official as saying that Yanukovych was in Belarus, waiting to be declared Ukraine's new president should Putin seize the capital Kyiv.
"An idiotic scenario, but it may become a reality...Yanukovych's corpse will be brought from somewhere. And then the three great Slavic presidents—Putin, Lukashenko and Yanukovych—will sign a pact on the unification of the three great Slavic states," Piontkovsky said, without providing evidence for his claims.
Putin said during a bilateral forum in the Belarusian city of Grodno on July 1 that the Western response to his war in Ukraine is pushing Russia and Belarus toward unification.
"Unprecedented political and sanctions pressure from the collective West is pushing Russia and Belarus to speed up the unification process," Putin said. "After all, it is easier to minimize the damage from illegal sanctions, it is easier to master the production of demanded products, develop new competencies and expand cooperation with friendly countries.
Newsweek has contacted Russia's foreign ministry for comment.