Putin Loses Another Top Soldier as 'The Executioner' Killed by Sniper
A Russian mercenary—who has been accused of a role in the killing of prisoners of war and civilians—has become the latest top military figure from Vladimir Putin's forces to be killed in the Ukraine war.
Social media channels and Russian newspapers reported that Vladimir Andonov, 44, had been killed by a sniper in Ukraine's second city of Kharkiv.
"He died at night during reconnaissance of the area, along with his comrade, presumably at the hands of a sniper," said the Peleng 03 telegram channel on Sunday, in a post reported by the mass circulation Russian newspaper Moskovsky Komsomolets.
Andonov hailed from the Mogoytuysky District, Transbaikal Territory in the Siberian republic of Buryatia, whose local news outlet Gazyeta Nomer Adeen described him as the region's "most famous volunteer" in reporting his death.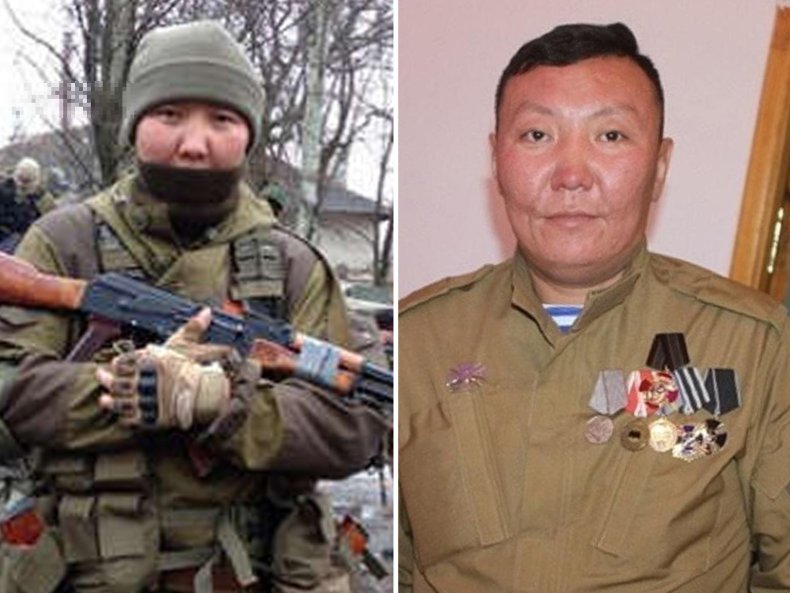 The Ukrainian-run "Peacemaker" database, which lists Russian military crimes, said that in February 2015, Andonov took part in the execution of prisoners of war of the Ukrainian army in Logvinova, Donbas in eastern Ukraine, where he had volunteered. The database describes him as a "Russian mercenary" and an "executioner."
In a 2017 interview, he told Gazyeta Nomer Adeen he had "ideological motives" for going to the Donbas region because his grandfather had fought in Ukraine in World War II against the forces of Stepan Bandera, the Ukrainian nationalist implicated in collaboration with Nazi Germany.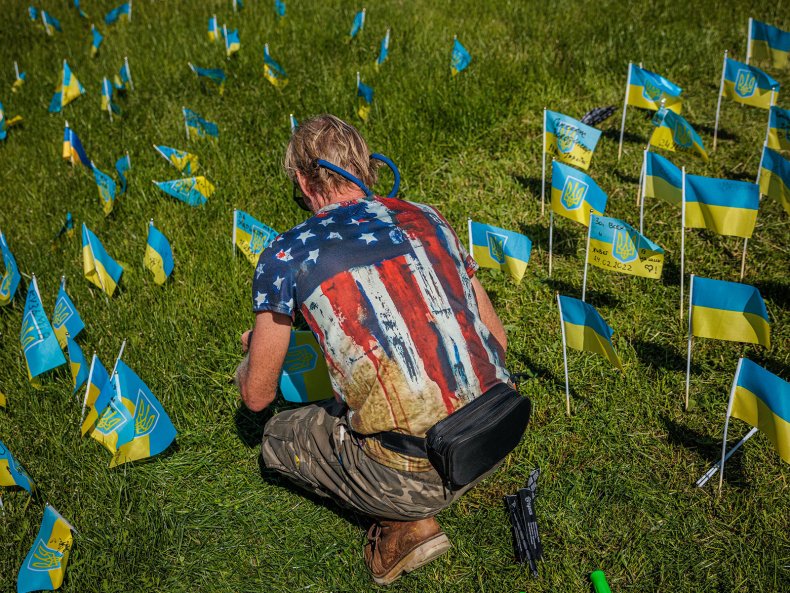 He told the outlet he was a "shamanist" who would pray in battle to avoid bullets. He credited his faith for allowing him to avoid injury while fighting in the Donbas region's Sea of Azov.
Also known by the nom de guerre of Vaha, Andonov was part of the Wagner Group of mercenaries who serve for Putin in conflicts, but whose links to Russia's military aims are denied by the Kremlin. He has reportedly fought in Russian operations in Syria and Libya and in December 2017 was awarded a medal for military merit.
His death comes as another two of Putin's commanders, Major General Roman Kutuzov and Lieutenant General Roman Berdnikov, were reportedly killed by Ukrainian artillery in the Donbas region.
Although not confirmed by Russian authorities, state television reporter Alexander Sladkov said Kutozov, who was commander of Russia's 5th Combined Arms Army, had "led people into the attack."
Russian news outlet Volya Media reported Berdnikov's death.
It comes as another blow to Russia's Armed Forces, which have suffered high losses of senior commanders. Sladkov said Kutuzov is the fourth Russian general to have been killed in Ukraine. The Kremlin has confirmed just three, while Western media sources have put the number at at least 12.