Putin Sets April Deadline to Shut Off Gas Unless Countries Pay in Rubles
Russian President Vladimir Putin signed a decree Thursday setting an April 1 deadline for "unfriendly countries" to pay for Russian gas with rubles.
Putin said at an aviation industry meeting that these countries must open accounts in Russian banks and use the money from the accounts to pay for the gas, state-owned news agency RIA Novosti reported. He added that if the countries do not comply, "we will consider this a default on gas contracts, in which case existing contracts will be stopped."
The move comes after a back-and-forth on the matter between Russia and Western countries that have sanctioned Russia, or countries Putin refers to as "unfriendly." Although European Union countries and the United States are looking to lessen their dependence on Russian energy, their usage remains high. EU data shows about 40 percent of Europe's gas imports come from Russia.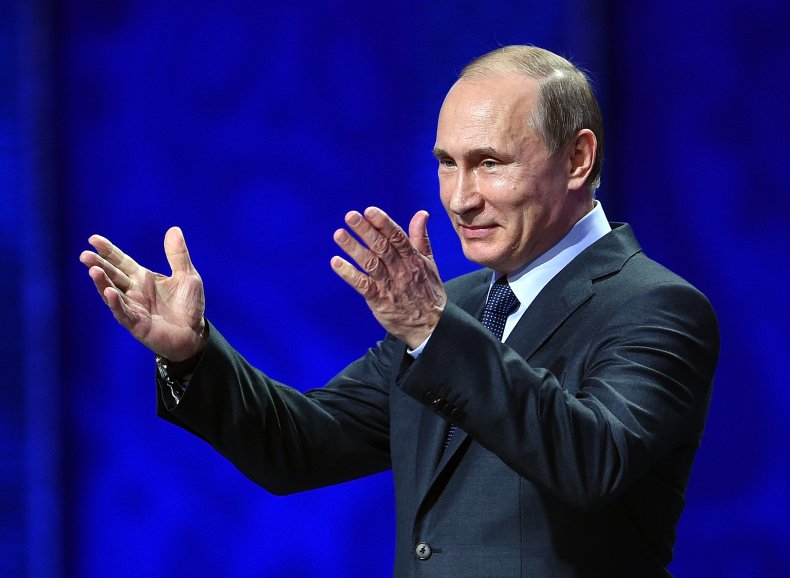 When Putin began to request payments in rubles last week, leaders of Western countries such as German Chancellor Olaf Scholz refused, saying "there are fixed contracts" that specify the payments must be made in euros or dollars.
However, the Kremlin will allow the countries to pay the Russian banks using euros, which the bank will then convert into rubles, the Associated Press reported. In response to the announcement, Scholz reiterated his previous statement on paying with euros, Politico journalist Hans von der Burchard reported.
"In any case, companies want, can and will pay in euros," Scholz said. "I also made it clear in my conversation with the Russian president that this will remain the case."
Just the day before, Germany announced it had activated the first in a series of three warning levels for gas supplies amid the possibility that Russia could cut off gas supplies to the country.
Earlier Thursday, Italian Prime Minister Mario Draghi said he spoke on the phone with Putin for about 40 minutes, during which the Russian leader assured him that "existing contracts remain in force.... European companies will continue to pay in dollars and euros," according to the AP.
Draghi said Putin gave him a long explanation for how countries like Italy can continue paying in euros and dollars while also fulfilling Russia's desire for rubles, though he expressed some concern over how that will work, the report added.
"The feeling is one I have had since the beginning, that it is absolutely not simple to change the currency of payments without violating the contracts,'' Draghi said.
Russia's Gazprombank is the bank the country has authorized to handle the ruble conversions, according to RIA Novosti. Under the new system, the foreign gas buyer would open a so-called K account to deposit foreign currency, the bank would buy the rubles on behalf of the foreign buyer, and the rubles would be transferred to another K account. From there, the rubles would be transferred to gas company Gazprom's ruble accounts, Reuters reported.
Kremlin spokesman Dmitry Peskov said in the RIA Novosti report that "Russia is not going to do charity work."
"If there is no payment in rubles, then there will be no gas," he said.
Update 03/31/22 11:45 a.m. ET: This story was updated to add more information and background.