Putin Is Sick With a Cold but Has Vowed to Keep Working All the Same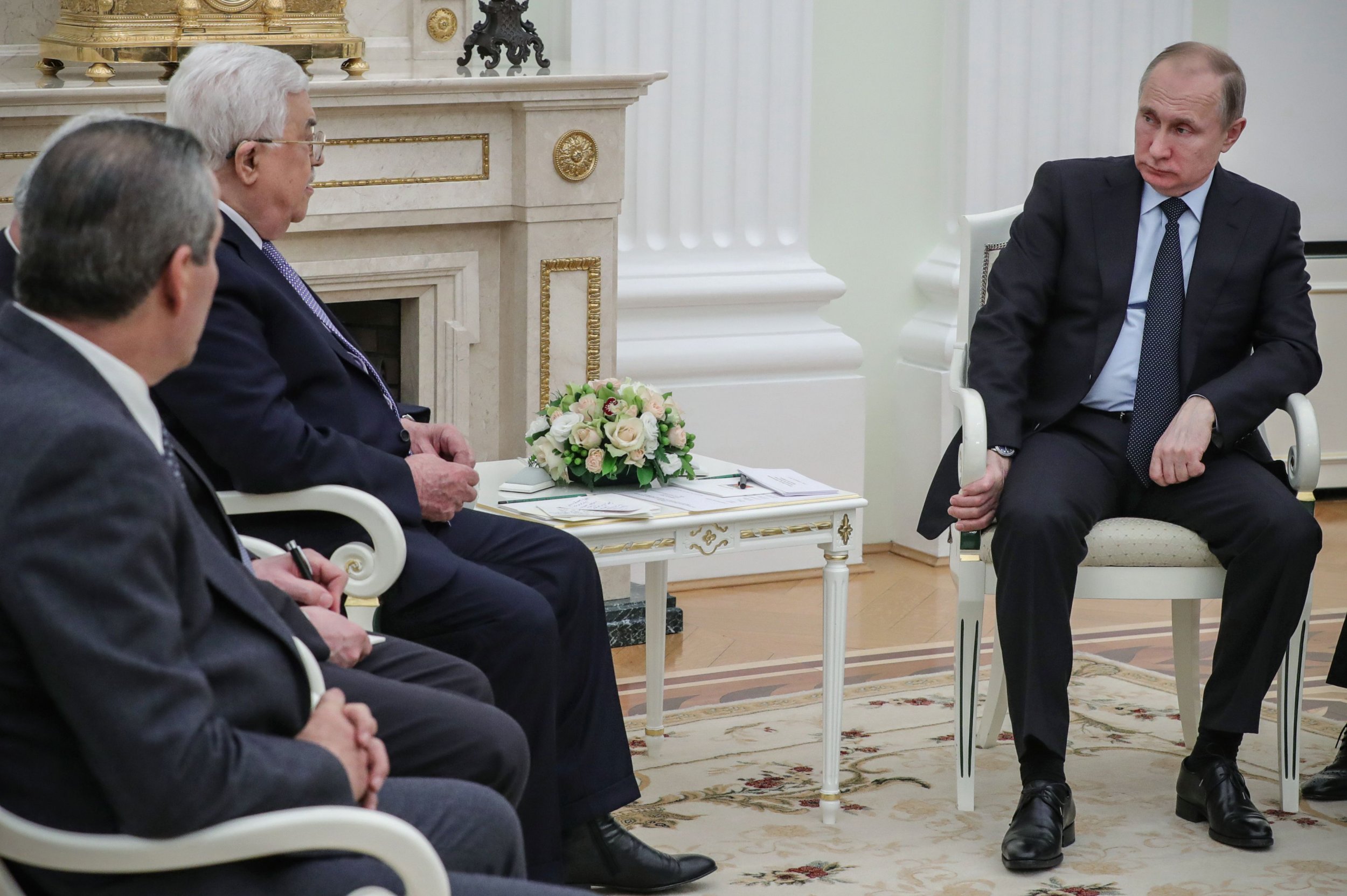 He may be a strongman who has done much to bolster his macho imagine, but it appears that even Vladimir Putin gets sick every once in a while.
Russia's president has canceled a trip out of Moscow and is expected to nix two more events from his schedule this week, with his spokesman Dmitry Peskov confirming that he "has picked up a cold, but he will keep working" according to the Kommersant newspaper. Peskov was quick to stress that illness will not prevent his boss from getting on with running the country.
But appearing in front of TV cameras on Monday, Putin chaired a forum with young entrepreneurs looking puffy-eyed and sounding hoarse. He apologized for losing his voice and groggily powered through the hour-long meeting, during which he had a couple of awkward exchanges with guests, including interrupting a woman who had just listed the Russian cities she has lived in to ask her where in Russia she has worked.
Putin has been famously secretive about his personal life, including his family, finances and any signs of ailment. Unlike U.S. presidents, Putin does not make his medical records public. But in lieu of that, his spokesman Dmitry Peskov said last month that Putin is in top shape. When Putin disappeared from public life for 10 days in 2016, Peskov had to reassure the Russian public that Putin was in good health and could still "break your hand" with his handshake alone.
Related: Vladimir Putin says he does not have a smartphone and he is proud of it
Russian independent news channel Dozhd claimed that the Kremlin is already looking to free up the leader's schedule in the coming days, canceling at least two public appearances on Tuesday and Wednesday. According to three sources familiar with Putin's schedule, the president will likely skip a reception with technology experts and will not attend a mentoring forum this week. The officials said they have not been given a reason for the likely schedule changes.
During his 10-day absence from the public eye in 2016, Putin's office tried to republish older press statements of meetings with regional officials in an attempt to pass them off as evidence that the president is well. One source close to the Kremlin told Dozhd this could happen again, as being seen to take a sick day does not play into Putin's re-election strategy ahead of next month's nationwide vote.