Putin's Mystery Travel Companion Puzzles Kremlin Watchers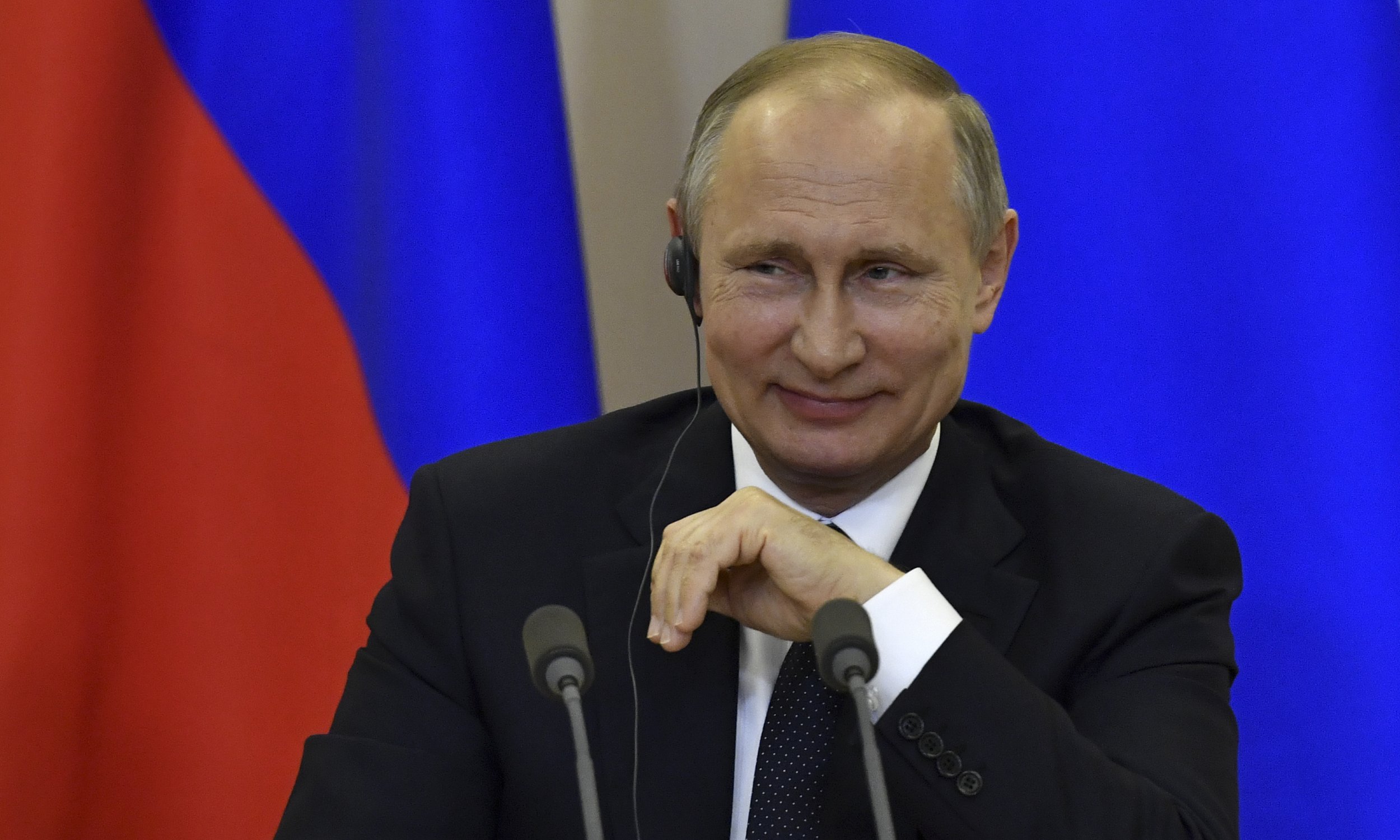 Russian President Vladimir Putin's private life is a subject of immense fascination in his homeland and beyond. So when reporters in northwest Russia got a glimpse of a backseat passenger in Putin's car on Wednesday, the hot question in Russia was who the lucky traveler was.
"I have no idea," Putin's spokesman told Russian independent news channel Dozhd on Wednesday, when asked about the identity of Putin's companion in his black Mercedes SUV, on his trip to the Karelia region. "Security," he later told pro-Kremlin news site Life, as Russia's tabloids and celebrity press jumped on the question.
Read More: Kremlin sees top TV drama in Trump scandal but says it wants no part in it
The footage was first broadcast by Ministry of Defense's TV channel Zvezda Tuesday night and shows Putin parking the vehicle, stepping out of the driver's seat and opening the door behind. Barely a hint of moving limbs is visible from the camera angle but as Putin gingerly extends an arm, the anonymous hand inside gestures behind the leader, who quickly shuts the door again and moves away.
The only other visible detail of Putin's fellow traveler's appearance is what appears to be a red bag, briefly accentuated by daylight at seat level, before the black windowed door's closing.
Putin is in the region for a local Orthodox Christian feast day, which is why he is not traveling in a large delegation and evidently driving his own car around. Russia's tabloids and non-state media are clamoring to know who Putin is traveling with, though the Kremlin has claimed ignorance.
Little is known about Putin's relationships outside politics, which is why even the slightest hint of a travel companion causes such a furore in Russia. Despite being the president of Russia and the single most mentioned public figure by the country's press for most months of the year, even his most immediate family—Russia's first family—is absent from the limelight.
Putin's two daughters have been the subject of journalistic investigation as they do not feature in Russian political or public life and have not given an interview since the start of Putin's presidency in early 2000, when they were both children.
Putin is divorced and his ex-wife Lyudmila no longer accompanies him on any visits or official functions. Putin's admission earlier this year that he was a grandfather made headlines across Russia.