Donald Trump Beats Vladimir Putin as Most Mentioned Name in Russian Press: Report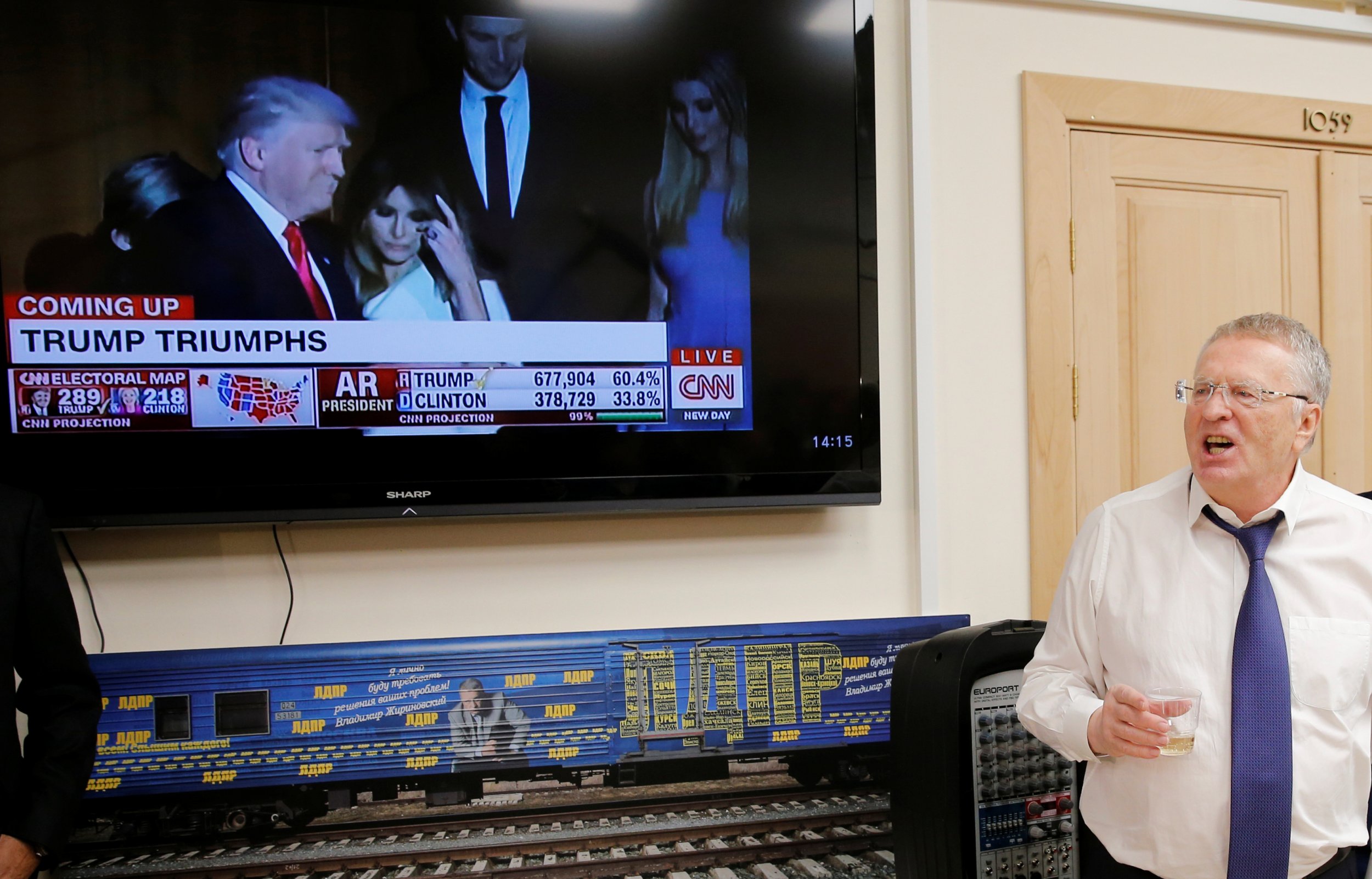 U.S. President Donald Trump has leapfrogged Russia's Vladimir Putin to become the most mentioned person in Russian mainstream media, according to the Interfax news agency.
Trump topped the list of the most mentioned people in Russian news coverage in January despite being inaugurated on January 20. Putin tops the poll most months.
Trump was mentioned 202,000 times in January while Putin was mentioned 147,700 times, Interfax found. Russian Prime Minister Dmitry Medvedev, Ukrainian President Petro Poroshenko and Putin's spokesman Dmitry Peskov completed the top five, in that order.
The U.S. election campaign greatly interested Russians, leading some critics of Putin to note that media in Russia was reporting on the U.S. elections much more comprehensively than on Russian elections, including the last parliamentary elections held only two months prior.
Since then coverage of the Trump presidency and Trump's clashes with allies and rivals have been popular in Russia. Russian politicians also continually speculate whether or not Trump will lift sanctions on Russia.
Trump's Secretary of State Rex Tillerson and U.N. envoy Nikki Haley have made clear that the U.S. is not looking to lift sanctions on Russia soon. Trump has speculated about dropping sanctions for other reasons, however, such as cooperating with Russia in Syria and curbing nuclear arms.