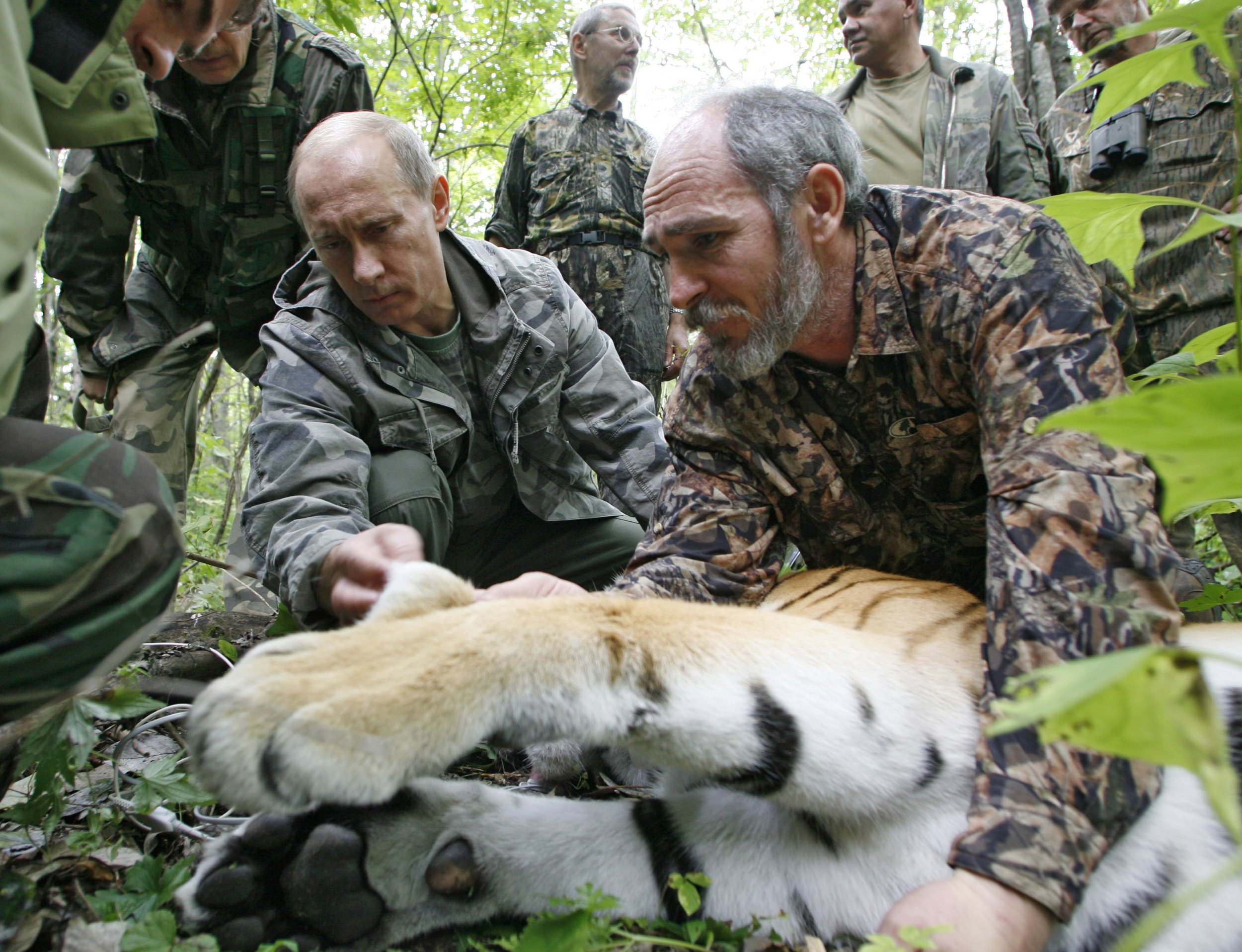 Although Russian President Vladimir Putin may famously be his country's most eligible bachelor, it seems his Siberian tigers have decided it's time to settle down.
The Russian president has been involved with conservation efforts for the Siberian tiger since 2010, and the program he backs has helped raise a number of cubs—referred to as "Putin's tigers" by the press—who have then been systematically released into Russia's wilderness.
In Russia, the Siberian tiger is sometimes known as the Amur tiger, named after the region where the endangered species is most prevalent. A census in Russia held at the beginning of this year showed that the population had increased by as many as 540 tigers over the last decade.
But the good news comes with a little bad. In July, one of the released tigers, named Boris, reportedly devoured a bear in Siberia, after having wandered away from his potential mate, Ilona, in Hunganskiy national park two months earlier. In October, tigress Kuzya, who was released along with Ilona and Boris, was reported to have gone on a killing spree in China, attacking a hen farm. Video of Kuzya munching on someone's dog also emerged last December.
Siberia's bears can rest easy now, though. According to the program of the Russian Academy of Science, which monitors all the released tigers using GPS trackers, Boris's bad boy days could be behind him. He has crossed paths with tigress Svetlaya and the two are now courting.
In November, Boris—whom the press lovingly calls Borya—wandered into the Zhuravliniy national park in Russia's Amur region, where Svetlaya lives. Over the last week-and-a-half the two were circling the same 100-square-kilometer (37-square-mile) patch of land until they finally met on Saturday.
Since then, they have been practically inseparable, walking together for three days and covering 4 kilometers (2.5 miles). It is likely the two have also been hunting together, according to RAN, which has now declared Boris and Svetlaya "a couple".
The Amur tiger has been an endangered species for some time as poaching continues to pose a huge threat to the tiger's survival. According to the World Wildlife Fund, the number of Amur tigers had fallen to only 40 by 1940, but since then conservation efforts have boosted the number tenfold.