Vladimir Putin Treats Donald Trump as 'An Asset,' Former National Intelligence Director Says
Former Director of National Intelligence James Clapper has warned that Russian President Vladimir Putin appears to "treat President Trump as an asset," pointing to the Kremlin leader's former career as a KGB agent.
Speaking to CNN on Wednesday, Clapper, who served as national intelligence director under President Barack Obama and is also a retired Air Force lieutenant general, explained the concerns that many in the intelligent community have about Trump's relationship with Putin. He noted that the Russian leader was highly trained in recruiting and working assets from his time with the former Soviet Union's security agency.
"The strange thing, I think, that's bothered a lot of people, both in and out of the intelligence community, is this strange personal deference to Putin by the president," Clapper said. "I've speculated in the past that the way Putin behaves is to treat President Trump as an asset."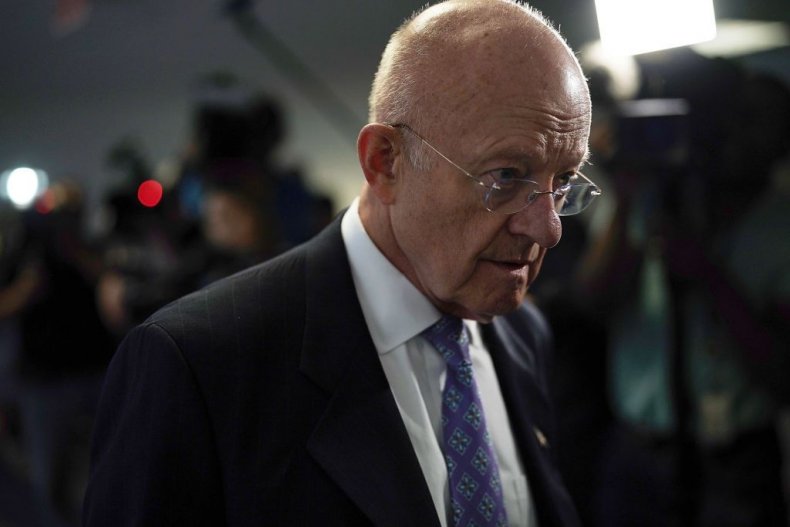 Clapper went on to cite "Putin's background as a trained, experienced KGB agent and how he would approach somebody that he is trying to co-opt or influence or gain leverage over, and in this case, you know, appeal to ego."
He added, "In that sense, in that context, is what I think of when I mean potential unwitting asset." However, Clapper said he doubts that Trump is "a recruited asset who is responding to the direction of a case officer."
The former intelligence director's comments came in the wake of claims by former acting FBI Director Andrew McCabe, who asserted that Trump demonstrated deference to Putin's counsel over that of his own intelligence agencies. Regarding North Korea, Trump allegedly said in a meeting that he did not believe the Asian nation possessed missiles capable of striking the U.S. because Putin had told him it did not. When intelligence officials said that assessment did not match their information, Trump allegedly responded: "I don't care. I believe Putin."
Trump has lashed out at McCabe in recent days, dismissing him as a liar. But McCabe's comments do match with remarks made by the president during a high-profile summit with Putin in Helsinki last year. During that meeting, Trump suggested that he believed Putin over U.S. intelligence agencies in regards to Russian election meddling.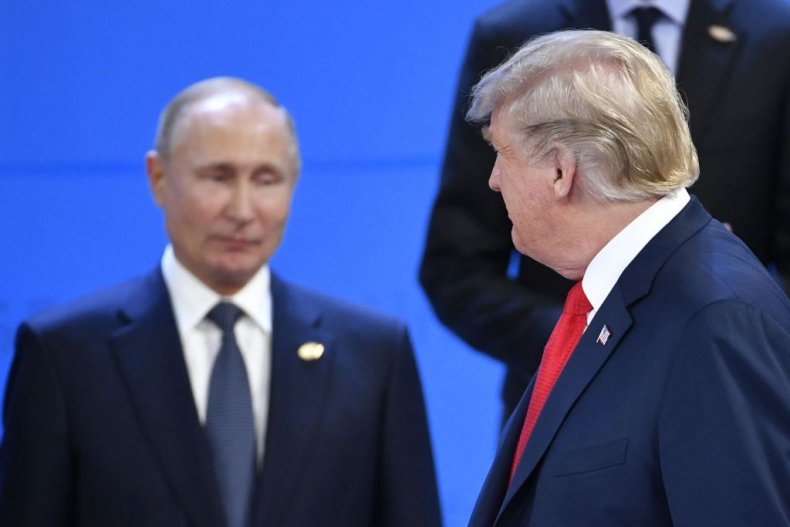 "President Putin says it's not Russia. I don't see any reason why it would be," Trump said at the time. Eight U.S. intelligence groups have concluded that Russia interfered in the 2016 election, primarily with the goal of promoting Trump while also denigrating his Democratic opponent, Hillary Clinton.
Trump's 2016 presidential campaign also remains under investigation by special counsel Robert Mueller, as well as by Congress, over possible collusion with Russia. Six close associates of the president have been indicted, pleaded guilty or convicted in the ongoing probe, although not for colluding with Russia. Trump's former campaign chairman Paul Manafort, who has already been convicted, is known to have shared confidential polling data with an associate linked to Russian intelligence.
However, Democratic and Republican senators, who are also investigating the allegations, have reportedly said they have not yet seen direct evidence of a conspiracy between Trump and Russia. The president has consistently denied any links to Russia or Putin, repeatedly dismissing the whole probe as a politically motivated "witch hunt."