Vladimir Putin Wants to Spread 'Objective' Truth About Russian and Soviet History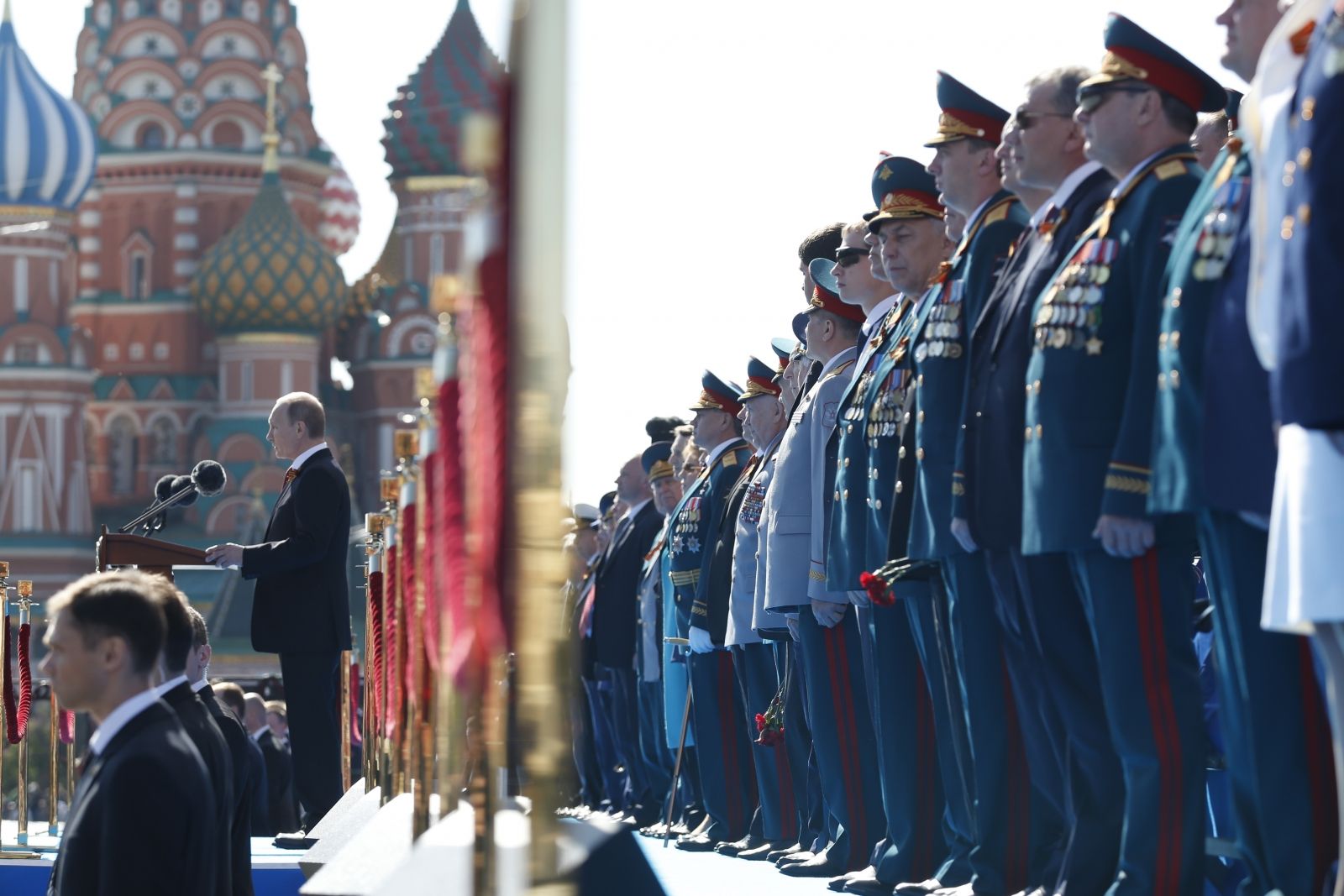 Russian President Vladimir Putin wants you to rethink what you know about Russia and the Soviet Union and understand the "objective" truth about their history.
On Thursday Kremlin announced a strategy advising Russia's ministries and public organizations to make plans to spread "objective historical and current information about the Russian Federation, including its role in defeating Nazism."
The plans involve several ministries and have global ambitions. Many of the goals revolve around World War II and combating what the Ministry of Foreign Affairs called "attempts to revise history" and "heroize Nazism." The measures serve to hammer home a point that the Kremlin underscores at any opportunity—Moscow fought Nazi Germany and won.
Read More: Why is Russia flying nuclear-capable bombers near Alaska?
The recommendations include asking the Ministry of Communications to spread Russian TV series, movies and documentaries on WWII to "large media markets," while the Ministry of Culture will rally organizations abroad to venerate Soviet troops.
The Ministry of Foreign Affairs will promote this effort abroad by helping groups to set up plays, shows and screenings of information about Soviet exploits during World War II.
Even parliamentarians agreed to chip in to convince international colleagues to support the effort to portray "Russia's role in victory over Nazism," while members of Russia's top academic institutions pledged to back projects that "depoliticize the study of history."
Dozens similar instructions from Putin are detailed in the Kremlin's readout of Putin's Pobeda (Victory) organizational committee, which includes the cabinet of ministers, security service staff and other public officials. The specifics of the events are sparse, however, deadlines on achieving the commitments are set for 2017 or 2018, meaning the Kremlin expects results relatively soon.
The Victory committee is where the Kremlin coordinates with all of the country's most important officials what the party line on Russia's often tumultuous and controversial history.
Russia's role in World War II remains the memory that the government seeks most often to keep fresh, seven decades on. Since Soviet times the anniversary of the Red Army's capture of Berlin has been marked with ostentatious annual military parades in Moscow and elsewhere.
The Kremlin's memory of events has proved highly contentious, specifically when discussing the Soviet Union's late entry into the war, after splitting swathes of Eastern Europe with Nazi Germany under a non-aggression pact.
Putin himself raised eyebrows with his address to parliament in its final session of the summer last year when he claimed the Soviet Union had always opposed Nazism but Western inaction led to its spread. He went on to compare that version of events with the growth of Islamist extremism today. A few months later in October he hosted Kazakh President Nursultan Nazarbayev to watch Russia's latest WWII epic— Panfilov's 28 —a Soviet myth about a Red Army commander and his 28-man rifle division who held off a much larger German deployment, destroying 18 tanks, but dying in the process. Even a Soviet probe after the war deemed the story invented or at least exaggerated, though the culture ministry rebuked anyone dismissing the film as a work of fiction.
Soviet symbols that present the Red Army's hardships in key battles such as Stalingrad remain powerful in Russia and Victory Day (May 9) has only grown in popularity under Putin, now ranking only behind New Year's Eve among Russia's most celebrated national holidays.
The glorification of the Red Army remains highly controversial among many of Russia's neighbors including Poland, Lithuania, Latvia and Estonia, whose sovereignty was erased under the Nazi non-aggression pact. Their official policy has shed the Communist-era view of Soviet military presence on their territory as a liberation, now considering it another invasion. Brutal actions by Soviet troops during the war such as the mass execution of Polish officers at Katyn has also severely sharpened the misgivings about Moscow's role in the conflict.
In October, Poland and Ukraine's lawmakers signed a joint statement holding Russia's inaction during the early days of the war to be a chief factor in emboldening the Nazi regime to spark a wider conflict in the first place.