Putting Joe Manchin on the Record Over Abortion Won't Hurt Him With Voters
Democrats have ramped up the pressure for senators to publicly firm up their positions on abortion, but those efforts seem to have had little influence on West Virginia Senator Joe Manchin, who has carefully walked the line in his solid-red state.
On Wednesday afternoon, the moderate Democrat joined his GOP counterparts in voting against a bill codifying the right to an abortion under federal law. Democrats had demanded the vote in response to the leak of a draft opinion signaling that the Supreme Court's conservative majority will overturn Roe v. Wade.
The final vote was 51-49 against proceeding on Democratic Senator Richard Blumenthal's bill, which would have created a federal statute guaranteeing health care providers' right to provide abortions and the right of patients to seek and receive them.
It was anticipated that the legislation wouldn't garner the 60 votes needed to clear the Senate's filibuster rule. But Senate Majority Leader Chuck Schumer saw the vote as an opportunity to get the Republicans on the record regarding abortion rights.
Schumer's plan to put senators on the spot politically could backfire with Manchin, however. The Democrat is looking to hold on to his support from West Virginia's GOP voters and may cite his vote when he's up for reelection in 2024.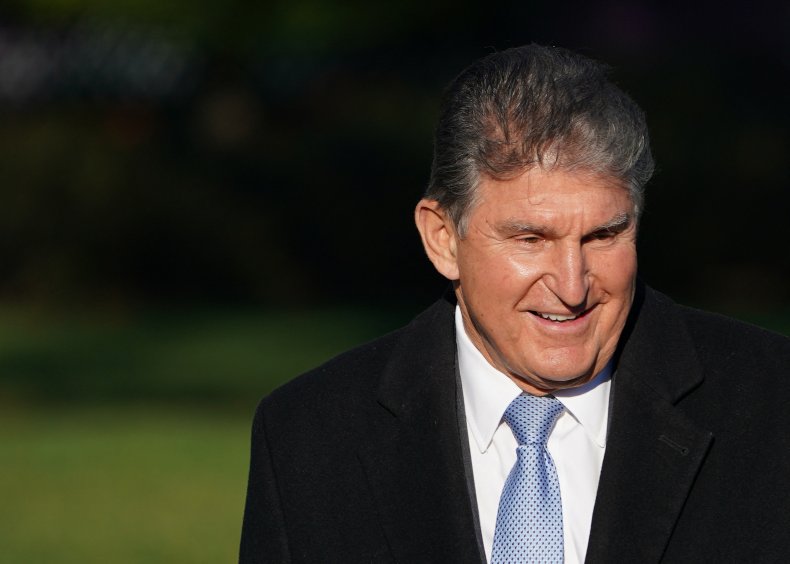 "The American people are watching. The public will not forget which side of the vote senators fall on today," Schumer said from the Senate floor. "They will not forget who voted to protect their freedoms, and they will not forget those responsible for the greatest backslide of individual liberties in half a century."
After the Supreme Court leak, a number of Democratic and Republican senators voiced their support for upholding Roe, the landmark decision that legalized abortion nationwide in 1973.
Joining all 50 GOP senators on Wednesday, Manchin broke with his party and voted against the legislation, despite his public support for abortion access.
Earlier in the day, Manchin told CNN's Manu Raju that while he supports the codification of Roe, Blumenthal's Women's Health Protection Act was too broad.
"I was hopeful that the Democratic Party, having control of the agenda, would put a piece of legislation forward that would codify Roe v. Wade.... For me, that would be the reasonable, rational thing to do," Manchin told Raju. "The bill we have today to vote on, the Women's Health Protection Act...it is not Roe v. Wade codification, it's an expansion."
Asked what his vote will say about his party, the senator said, "I don't fit the mold, let's put it that way, and I understand that. I'm just who I am."
Meanwhile, other Democrats have said they were prepared to seize on the abortion-rights issue if the Senate bill failed and use it to rally voter turnout in November's midterms.
"If we are not successful, then we go to the ballot box," Senator Amy Klobuchar told ABC's This Week this past Sunday. "We march straight to the ballot box, and the women of this country and the men who stand with them will vote like they've never voted before."
Ahead of the Senate's vote Wednesday, President Joe Biden urged senators to pass the legislation. "The urgency to protect women's health, their fundamental right to control their reproductive choices, and the freedom of all people to build their own future has never been greater," the White House said in a statement.
"It is evident that the constitutional rights protected for nearly 50 years are now in severe jeopardy," the statement continued. "It is imperative for Congress to act to adopt statutory protections for women's access to essential health care services and reproductive choice, regardless of where they live."
The leaked draft opinion from Justice Samuel Alito, while not a final decision, presented the anti-Roe stance of the Supreme Court's 6-3 conservative majority. Democrats have warned that those justices are preparing to make abortion access a matter of state law.