QAnon Promoter Found to Be Sex Offender With History of Child Sexual Abuse
Details have emerged revealing that a notable influencer in the QAnon conspiracy community is a convicted sex offender of child sex abuse.
David Todeschini, 70, who goes by "David Trent" online, commands an audience of thousands for his online content discussing the QAnon conspiracy. In these videos, he regularly accuses prominent Democrats and left-wing figures of pedophilia and general child abuse.
Despite this, public records obtained by Right Wing Watch showed that Todeschini himself has a history of sexually abusing children, going back to a May 1999 ruling. He was convicted of one count each of sexual abuse in the first degree and sodomy in the second degree after he was found to have manipulated an 8-year-old boy into sexual acts in 1996. He had no known prior affiliation with the child.
Todeschini was sentenced to between 28 months and seven years in prison for his crimes. He ultimately served five years and is now listed as a "sexually violent offender" by New York state. He is also listed as a Level 3 threat, meaning that he represents a "high risk of repeat offense and a threat to public safety."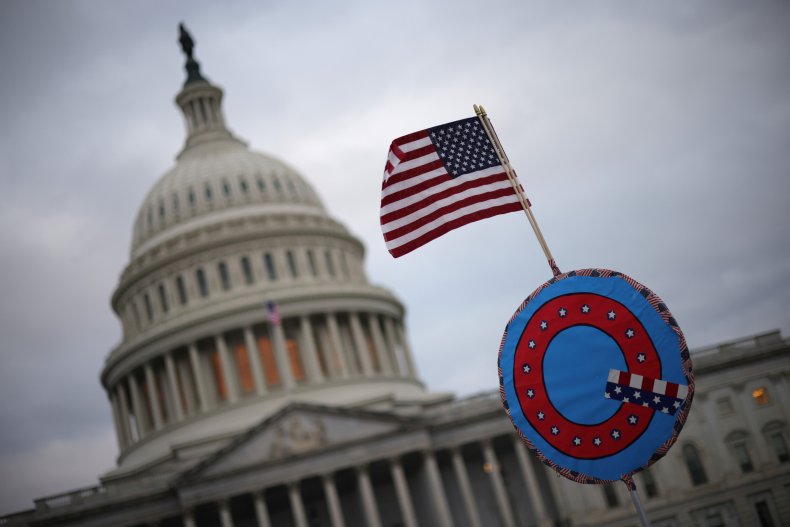 Todeschini allegedly confirmed his use of the "David Trent" identity online in an interview with Vice and said that he intends to sue Right Wing Watch for its story about his past.
"Todeschini said he was planning on suing Right Wing Watch for publishing the investigation," David Gilbert wrote for Vice. "But when asked what was inaccurate about the account, he failed to respond."
Todeschini also told Vice that he believes himself to be the victim of a "Deep State" plot and invoked former National Security Advisor under Donald Trump, Michael Flynn, to explain his past conviction.
"I am an enemy of the deep state. And I did what General Flynn did," Todeschini said. "He pled guilty to a crime that he didn't commit."
Todeschini is not currently under supervision in New York, as he now lives in North Carolina and works as a property manager, having moved there 18 months ago. While listed in North Carolina's registry of sexual offenders, he has not reported the name "David Trent," despite registered offenders being required to report all aliases. Speaking to Vice, Todeschini disputed this and claimed to have reported the name to the state.
"I don't give a f**k what the website says," he said.
Earlier in the month, a U.S. District Judge dismissed a lawsuit leveled against Google by "conservative content creators" alleging that YouTube violated the First Amendment by removing QAnon-related content from its platform. Given that the Amendment only applies to government actions, the suit was tossed for failing to prove that Google acted on government orders of any kind.