Qualified Immunity Has Got to Go. It's Not Negotiable | Opinion
Republicans and Democrats often appear to agree on very little, but since the death of George Floyd at the knee of ex-police officer Derek Chauvin, there has been a surprisingly strong show of bipartisan support for police reform. This week, Congress will try to meet its Fourth of July deadline and reconcile the George Floyd Justice in Policing Act, which passed the House in March, with the Senate's tamer police reform bill, introduced a year ago by Senator Tim Scott (R-SC) and supported by Senate Majority Leader Mitch McConnell and other top Republicans.
Cynics will say Republicans are trying to run out the clock. However, the biggest stumbling block remains the same: qualified immunity reform. The George Floyd Justice in Policing Act would reform qualified immunity by eliminating it as a defense in civil rights cases, thereby injecting more accountability into the judicial system regarding such cases involving law enforcement officers.
For some Republicans, qualified immunity is their Rubicon, which no legislator shall pass. They argue that excising qualified immunity from the bill is the quickest way to speed passage of dozens of other worthwhile police reforms. While passing any reform bill is much needed progress, we believe this would be a mistake—not only for those most threatened by the police but also for the overwhelming majority of police who do right by their communities and deserve our admiration, support and respect.
One of the biggest problems with "qualified immunity" is you cannot find it written into any federal law or statute. The Civil Rights Act of 1871, now codified as 42 U.S.C. § 1983, gave private parties a powerful vehicle to vindicate their constitutional rights against state and local government officials. However, the Supreme Court, over time, has restricted its effectiveness with the doctrine of qualified immunity. The doctrine protects police officers, no matter how egregious their conduct, if the law they broke was not "clearly established."
Under this now sky-high bar, anyone suing an officer today has to show that a virtually identical case occurred before the present case, which involved the same facts, and the behavior was found unconstitutional. Moreover, strong cases against police officers often settle, meaning they never even get the chance to be considered as part of common law. No less than Supreme Court Justice Clarence Thomas has said that he has "strong doubts" about qualified immunity as a doctrine. That is strong support for reform and shows what a mess it has become.
Qualified immunity needs to be qualified, but today it is near absolute: Shoot first, ask questions later. If our laws are to mean anything, the ones that police officers are sworn to uphold and protect, the public needs to know that misconduct will be punished regardless of whether you are a citizen or a law enforcer.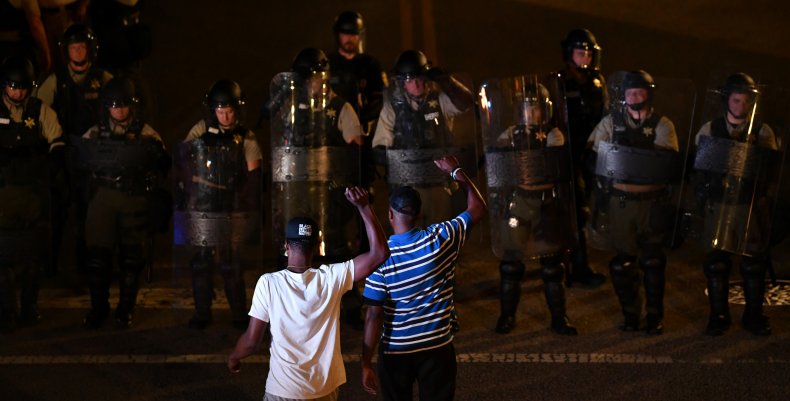 Reviewing qualified immunity legislation that includes national standards through a new Supreme Court decision is not the answer. Only federal standards to hold law enforcement officials accountable for their misconduct can. Congress can finally define what "qualified" means while also protecting officers, preventing them from being punished for doing things they had no reason to think would later be found unconstitutional. Officer training could be improved if they knew where the line was rather than relying on fluid decisions and past precedent.
Laws create legitimacy, and sides are creeping closer. A few reports suggest that lawsuits against individual police officers might be left alone in new legislation, but new language allowing people to sue police departments in federal court is on the table.
When the landmark Civil Rights Act of 1964 passed, it was a product of bipartisan negotiation and compromise. Eventually, it passed by an overwhelming majority in both houses of Congress. Police reform is less controversial, and it is equally morally clear. We need to muster this same spirit again, for qualified immunity is one legal shield that needs to be retired.
Melvin Hall is a partner at Riggs, Abney, Neal, Turpen, Orbison and Lewis where he focuses his practice on employment law and civil rights cases. He is an adjunct professor at The University of Oklahoma teaching classes regarding employment law and the civil rights movement.
Jeff Bell is the CEO of LegalShield, a national legal services provider that connects consumers with accessible and affordable law firms in their own states, covering more than 4.4 million people.
The views in this article are the writers' own.