Will Queen Camilla Have a Coronation and What Crown Will She Wear?
With the death of Queen Elizabeth II and the accession of her son King Charles III, Britain has a new queen in the form of the former Duchess of Cornwall, now Camilla, the Queen Consort.
But what is the difference between a queen and a queen consort? Will Camilla have a coronation and what crown will she eventually wear? Here, Newsweek has the answers.
Who Is Camilla, the New Queen Consort?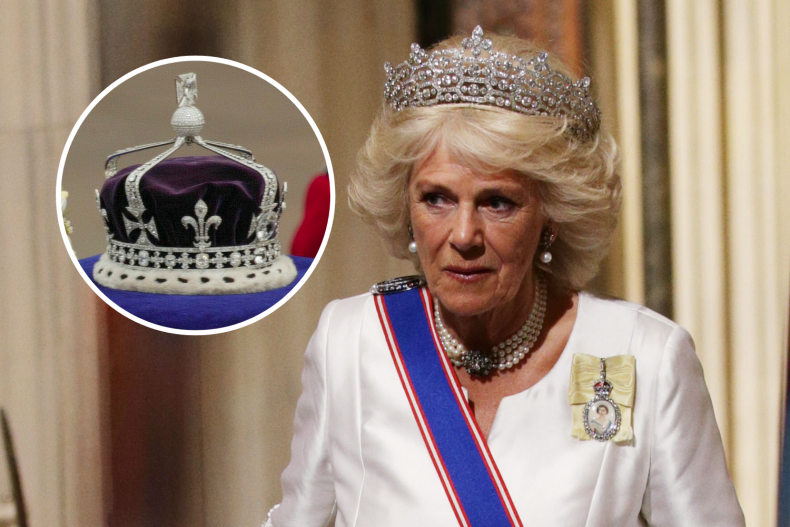 The new queen consort was born Camilla Rosemary Shand in 1947 and lived between homes in London and East Sussex, in the English countryside.
Camilla's father, Bruce Shand, was a British army officer and war hero, and her mother, born Rosalind Cubitt, was the granddaughter of Alice Keppel, the famed mistress of King Edward VII.
Camilla had a comfortable life as a debutante in the 1960s, socializing within British high society. In the 1970s she met and began a romantic relationship with the then Charles, Prince of Wales. The relationship had reportedly ended by 1973 whereupon Camilla married army officer Andrew Parker Bowles. Charles married Diana, Princess of Wales, in 1981.
There is much speculation surrounding the relationships between Charles, Camilla and Diana during the 1980s and early 1990s. After the prince and princess separated in 1992, Charles went on television and described Camilla as a "dear friend" before saying he had remained faithful to Diana during their marriage only until it had become "irreparably broken down."
In 1995 when asked if Camilla contributed to the breakdown of her marriage, Diana told BBC's Panorama: "Well, there were three of us in this marriage. So it was a bit crowded."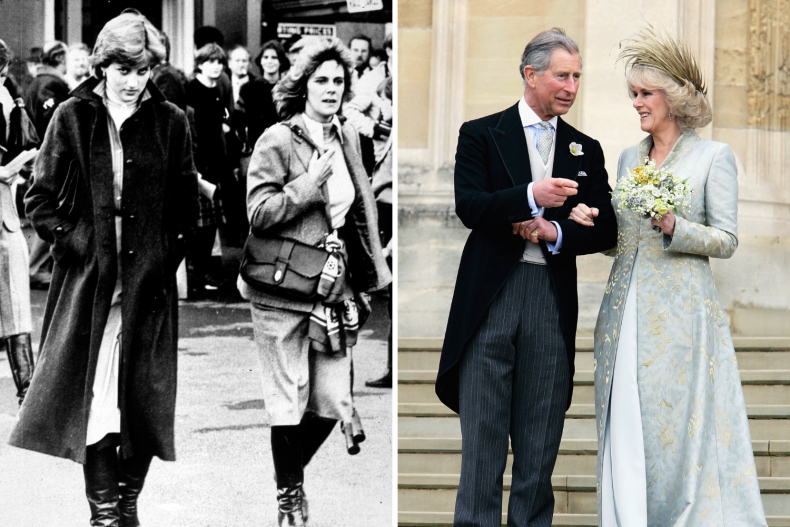 Camilla never spoke about the relationship and has remained silent on the subject of Diana in the decades following the princess' divorce in 1996 and untimely death at the age of 36 in a Paris car crash.
In 2004 it was announced that Charles and Camilla, after a slow process of going public with their reconnected romantic relationship, intended to marry which they did in April 2005.
Out of respect for Diana, and to reassure the public, it was announced that Camilla would not become known as the Princess of Wales but take her husband's secondary title of Duchess of Cornwall.
It was also announced that when Charles became king that she would take the title Princess Consort as opposed to queen. This decision was overturned in February 2022 when Queen Elizabeth II announced that it was her "sincere wish" that Camilla, after 17 years of service to the country, take the title of Queen Consort when the next reign came.
This moment arrived on Thursday at Balmoral Castle when Charles and Camilla were at the queen's home when she died.
What Is the Difference Between a Queen and Queen Consort?
There are two types of queens in the British monarchical system; a "Queen Regnant" and a "Queen Consort."
A queen regnant reigns in her own right, meaning she has a blood claim to the throne and rules independently. Both Queen Victoria and Queen Elizabeth II ruled as queen regnant.
Queen consort is the title given to the wife of a king. A consort does not have any right to rule, she is a supportive figurehead. Previous queen consorts include Queen Mary (wife of King George V) and Queen Charlotte (wife of King George III).
Queen consorts are usually known simply as "Queen [first name]" so Camilla, in time will be known as Queen Camilla.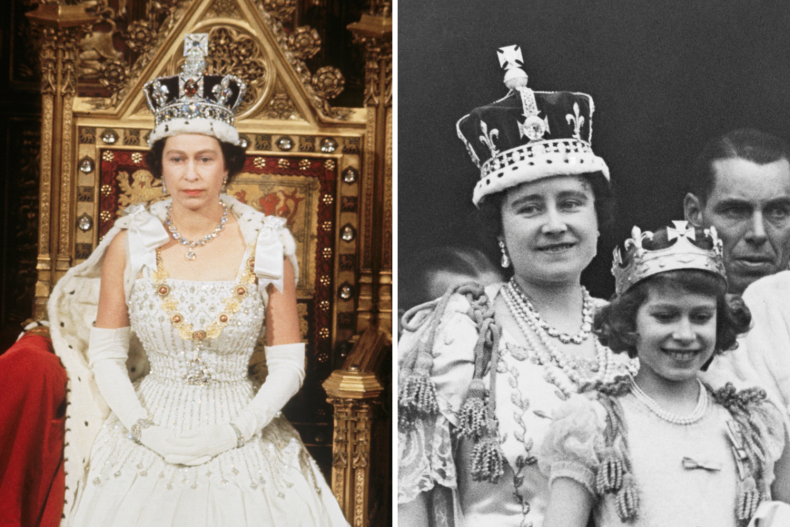 Will Camilla Have a Coronation?
Queen consorts throughout history have traditionally been crowned alongside their husbands in the coronation ceremony at Westminster Abbey.
Camilla, therefore, is not expected to have a separate coronation, but will likely follow precedent and be crowned in the same service as Charles.
Though no plans have yet been made public for his coronation, the king is expected to be crowned in the next several months and is unlikely to wait as long as his mother Elizabeth II, whose coronation took place over a year after her succession.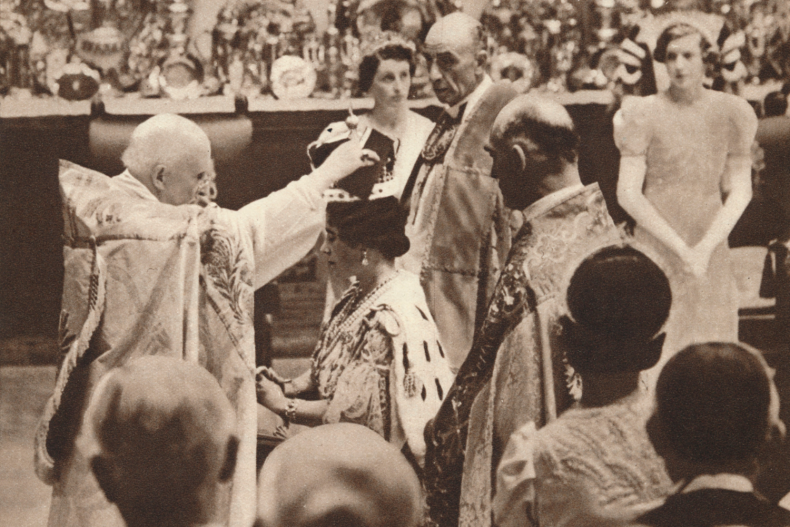 What Crown Will Camilla Wear?
For the coronation ceremony, the queens consort are crowned using a smaller and more delicate variation of the Imperial State Crown used by the king.
Queen Alexandra, Queen Mary and Queen Elizabeth (later Queen Mother), each had new crowns made for their coronations, made by removing the stones from the precious ones and replacing them with paste gems.
It is unlikely that Camilla will have a new crown made especially for her unless the queen mother's crown is too small. It is currently housed in the jewel house at the Tower of London, on display with the rest of the coronation regalia.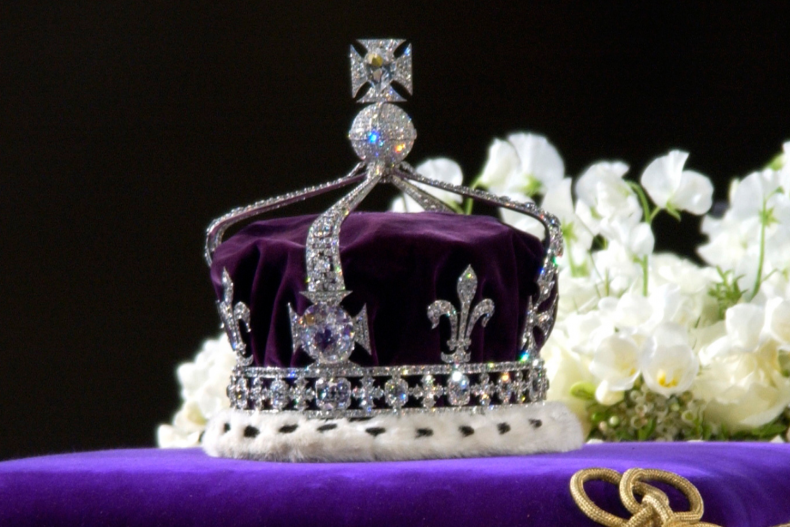 The queen mother's crown was made in 1937 for the coronation of King George VI. It was made using platinum, making it lighter to wear than silver and gold, and features four diamond arches on a diamond-encrusted circlet base of crosses pattée and fleur-de-lys. The base can be worn without the arches.
Camilla would be expected to wear the crown during the coronation ceremony once she has been proclaimed queen and may also wear it to the State Opening of Parliament in the future.