Queen Elizabeth II's close friend and husband to her cousin has died six months after Prince Philip, the Eastern Daily Press reported.
Sir Timothy Colman passed away at home aged 91 and surrounded by family according to the local paper.
Colman married the queen's first cousin, then Mary Bowes Lyon, in 1951, a year before Elizabeth's father died and she became queen.
His death comes eight months after his wife, now Lady Mary Colman, died in January aged 88. She was on the Queen Mother's side of Elizabeth's family.
The queen, 95, had two weeks of mourning in April after Prince Philip, her husband of 73 years, died following a month in hospital for heart surgery and infections.
Colman also served Elizabeth directly as Lord Lieutenant of Norfolk for more than 25 years.
The county is home to Sandringham, the queen's private country retreat where she ordinarily spends Christmas.
And he was a guest alongside his wife at the mansion, set on 20,000 acres of countryside in the East of England.
He broke the world record for speed sailing seven years in a row in boats that he helped design between 1972 and 1980.
Prince Philip died on April 9 at Windsor Castle and the queen requested 14 days of mourning, longer than the traditional eight days.
When his funeral came on April 17 she sat alone in the pews at St George's Chapel Windsor Castle during his scaled down, COVID-19 compliant service.
The queen released a message through Buckingham Palace at the time which read: "I have, on the occasion of my 95th birthday today, received many messages of good wishes, which I very much appreciate.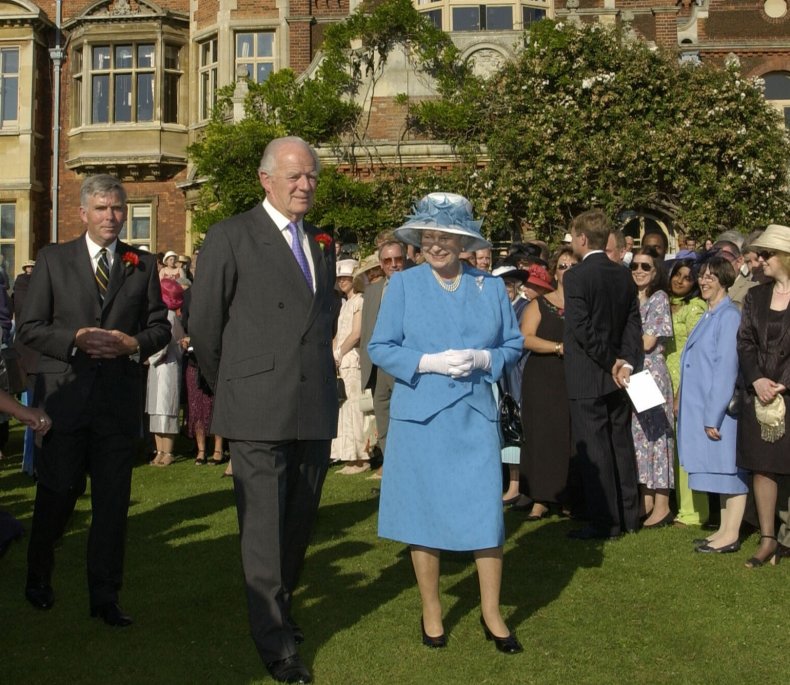 "While as a family we are in a period of great sadness, it has been a comfort to us all to see and to hear the tributes paid to my husband, from those within the United Kingdom, the Commonwealth and around the world.
"My family and I would like to thank you all for the support and kindness shown to us in recent days. We have been deeply touched, and continue to be reminded that Philip had such an extraordinary impact on countless people throughout his life."
The queen lost another close friend and former lord in waiting, Lord Samuel Vestey, when his death at the age of 79 was announced in February.
Lady Celia Vestey, his wife and another close friend of Elizabeth, died aged 71 in November.
She was Prince Harry's godmother and the Duke of Sussex reached out to the family at the time to pay his respects.
Colman is survived by five children, Sarah, Sabrina, Emma, James and Matthew.