Queen Elizabeth II's Grandson Peter Phillips in TV Commercial for Milk in China
As pundits consider the financial future of Prince Harry and Meghan Markle now they are no longer working members of the royal family, another member of the royal family has been revealed to be the star of a milk commercial—in China.
Peter Phillips, Queen Elizabeth II's eldest grandchild, the son of Princess Anne and Mark Phillips, is seen in the TV spot, which surfaced in the U.K. media Tuesday, sipping a glass of milk and declaring: "This is what I drink."
The commercial appears to be for a brand of milk sourced from cows from Jersey, an island territory off the coast of Britain. The company behind the milk is Shanghai-based Guangming Dairy, part of Bright Food Group, a state-owned food and beverage company.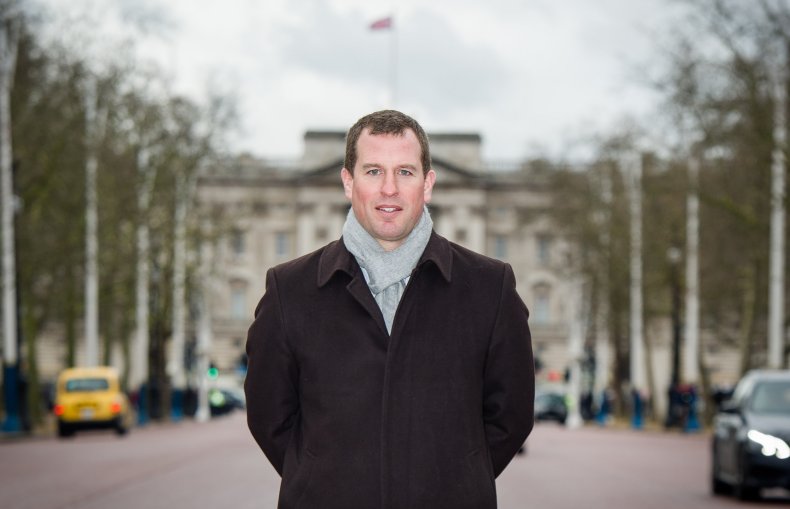 The commercial shows Phillips, 42, in a sprawling, gated palatial estate and served up a glass of the milk. According to Sky News, the queen's grandson is identified in a tagline as "British royal family member, Peter Phillips."
A print campaign on the Bright Dairy website also shows Phillips holding up a bottle of the milk which reads: "Jersey Cattle Fresh Milk." The logo of the milk brand is stylized similarly to a coat of arms.
In a behind-the-scenes video from the commercial shoot, Phillips says: "As children, we used to spend a lot of time down at the dairy. There was a herd of cattle in Windsor, and we were brought up on it. It was also much more full of flavour and much creamier than other milks."
Neither Phillips nor his younger sister Zara Tindall have official HRH titles. Both Phillips and his sister were born to Princess Anne during her first marriage to Mark Phillips, a former captain in the British Army and Olympic gold medal-winning equestrian.
Anne married Mark Phillips in 1973 and the couple divorced in 1992. That same year, Anne married Timothy Laurence, a retired Royal Navy officer.
The recent exit of Harry and Meghan as working members of the royal family has prompted speculation in the U.K. press about their future income, as they have said they will no longer accept public funding and strive to be financially independent, and turned a spotlight on how other relatives of the queen earn their money.
As they are no longer working members of the monarchy, Harry and Meghan are able to take on work which could possibly include a deal similar to the Obamas' production deal with Netflix.
Meghan is already booked for a voiceover role for Disney in exchange for a contribution to conservation charity Elephants Without Borders, the U.K.'s Times newspaper reported earlier this month.
After agreeing the terms of their exit from the royal family, which was announced Saturday, Harry flew to Vancouver Island, Canada, Tuesday to be reunited with Meghan and son Archie to begin their new life as private citizens.
The graphic below, provided by Statista, illustrates the tone of British print press coverage of Meghan, Duchess of Sussex, and Prince William's wife Kate, Duchess of Cambridge.