Queen Elizabeth II Invokes World War Two in Rallying Cry on Climate Change
Queen Elizabeth II called for government action on climate change—as she said "seemingly insurmountable obstacles" can produce world-changing technological solutions.
The 95-year-old Monarch referenced the progress made during World War II as she delivered an optimistic message on Britain's role in promoting sustainability.
Elizabeth said the U.K. history of innovation is built on a foundation of "teamwork against adversity" in a speech for the Global Investment Summit that had echoes of a special coronavirus address last year.
The queen said: "It is often when working together against seemingly insurmountable obstacles that we create the technologies that change the world.
"In the United Kingdom, I am often reminded that our history of innovation comes from this foundation of teamwork against adversity."
The queen described how the first modern computer was created in England by a team of scientists working secretly at stately home Bletchley Park to crack Germany's enigma code during World War II.
Elizabeth said society has mathematician Alan Turing and the rest of the team at Bletchley "to thank for much of our modern world."
She added: "The challenge of today, however, is not in breaking a code. It is in working together across the globe to avert the challenges of climate change. It is our shared responsibility, of those in government, business, and civil society, to rise to this challenge.
"I am proud of how the United Kingdom is seeking to secure a sustainable future, yet there is still much more to do."
The queen's comments come ahead of Britain hosting the COP26 climate change summit, when world leaders will gather to try to make progress on decarbonizing.
Her speech today, Tuesday, October 19, is the latest step up in the royal family's rhetoric on climate change.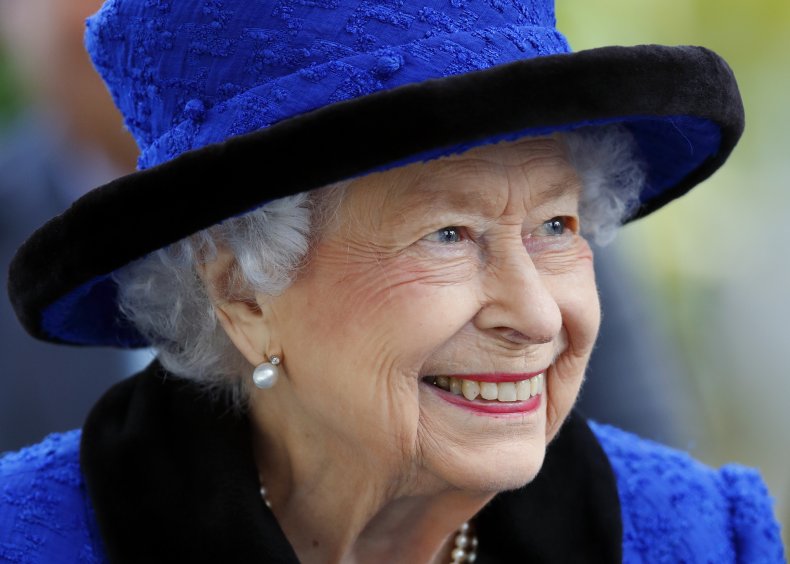 Prince Charles has been campaigning for the environment for decades but the queen has shown a new desire to speak on the subject.
Last week, she was filmed speaking informally of her frustration at the inaction of world leaders.
During the opening of the Welsh Parliament last week, footage showed her appearing to tell a guest: "It's very irritating when they talk but they don't do."
Prince William had the first ceremony of his eco awards, the Earthshot Prize, on Sunday, during which £1 million was handed out to each of the five winners for technological solutions to the environmental crisis.
William also took a swing at Jeff Bezos and Elon Musk's space tourism ventures when he said they should focus on saving this planet first.
The Duke of Cambridge said: "We need some of the world's greatest brains and minds fixed on trying to repair this planet, not trying to find the next place to go and live.
"I think that ultimately is what sold it for me—that really is quite crucial to be focusing on this [planet] rather than giving up and heading out into space to try and think of solutions for the future."
Britain's presidency of COP26 comes after the royals also turned out to help the country's diplomatic efforts at the G7 summit in Cornwall, England, in June.
Her speech today praising the prospects for technology solving the climate crisis had echoes of her 2020 special broadcast on coronavirus.
In April last year, she again referenced World War II and her experience of isolation at Windsor Castle during the Blitz.
Weeks into the first COVID lockdown, she said: "While we have faced challenges before, this one is different.
"This time we join with all nations across the globe in a common endeavor, using the great advances of science and our instinctive compassion to heal.
"We will succeed—and that success will belong to every one of us.
"We should take comfort that while we may have more still to endure, better days will return: we will be with our friends again; we will be with our families again; we will meet again.
"But for now, I send my thanks and warmest good wishes to you all."