If you're lucky enough to have a spare seven million dollars lying around, the former home of Queen Elizabeth II could be yours for the taking.
Elizabeth II lived intermittently at the Guardamangia villa in Malta from 1949 to 1951, when she was still a princess. Her husband, Prince Philip, was stationed in the central Mediterranean archipelago for a time during his career with the Royal Navy.
Luxury real estate agent Homes of Quality describes the "grand" property, priced at $6,735,400, as "amazing." The Palazzo-style grade II-listed building stretches over some 16,790 square feet, and features six bedrooms, three bathrooms, several living rooms and a roof terrace with sea views over Marsamxett Harbour. Its garden measures some 10,000 square feet.
The extensive property also features cellars, stables and servants quarters, and is replete with historical features such as "an imposing wide fronted façade," "an elaborate porch" and "various fireplaces."
However, it has fallen into disrepair and is "crying out for a great conversion," the real estate agent said. It would make a great home or commercial space, the website claimed.
Currently privately owned, some locals argue the government should buy and restore the spacious property, according to The Times of Malta. Local architectural heritage NGO Flimien Għal Ambjent Ahjar has called for the site to be transformed into a museum. "It is of the utmost importance that this fine historic building that has a place in the national collective memory is restored and made accessible to the public," claims a statement from the group.
The property is the only place the Queen has ever lived outside the U.K. She reminisced about her time in the country on a 2015 visit, saying, per the BBC: "Visiting Malta is always very special for me. I remember happy days here with Prince Phillip when we were first married."
The pair married in November 1947, less than five years before Elizabeth II ascended to the throne in 1952.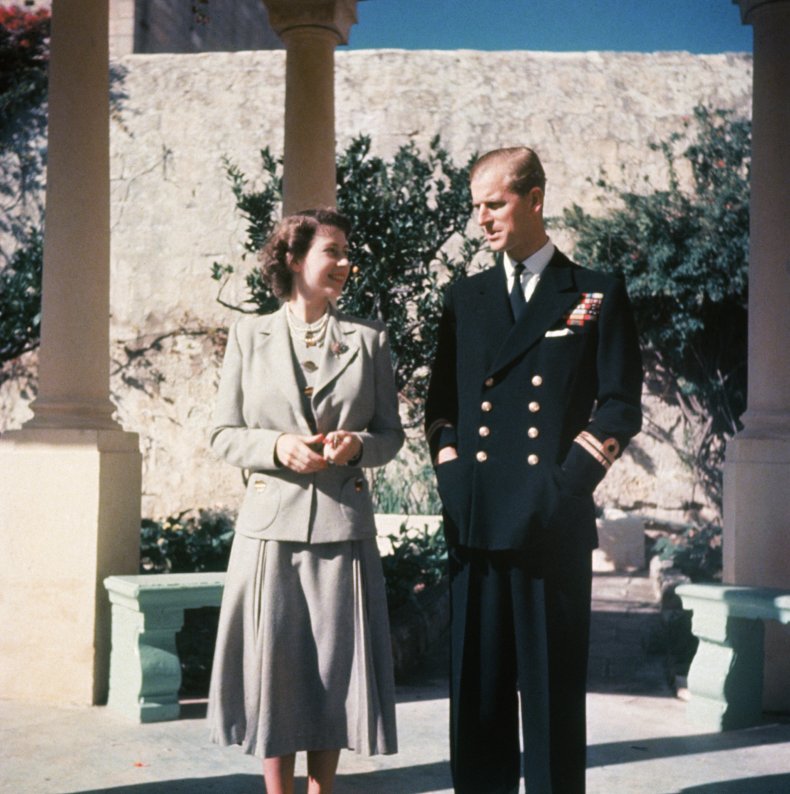 The Queen drove past the villa on a trip to Malta in 1992, and was given a watercolor of the property by Prime Minister Joseph Muscat during her 2015 visit, the Times reported.
The Queen, who turned 93 in April, celebrated her official birthday on Saturday. Members of the royal family watched a central London military parade called Trooping the Colour to mark the occasion.
The event saw the first public appearance of Meghan, Duchess of Sussex since she gave birth to her son Archie Harrison Mountbatten-Windsor in May.