Queen Elizabeth II's Race Law Opt-Out Labeled 'White Supremacy' by Activist
Queen Elizabeth II faces a racism backlash over revelations the Royal Household was made exempt from equality laws—with an activist labeling the opt-out "white supremacy."
Declassified government documents appear to show Buckingham Palace had a policy of barring "colored immigrants" and "foreigners" from office jobs until at least 1968.
Papers unearthed by The Guardian show how the Royal Household secured an exemption from equality laws to ensure race and sex discrimination complaints against them were kept out of the courts.
The revelation comes just three months after Meghan Markle claimed an unnamed royal expressed concern about how dark her baby's skin might be before Archie was born.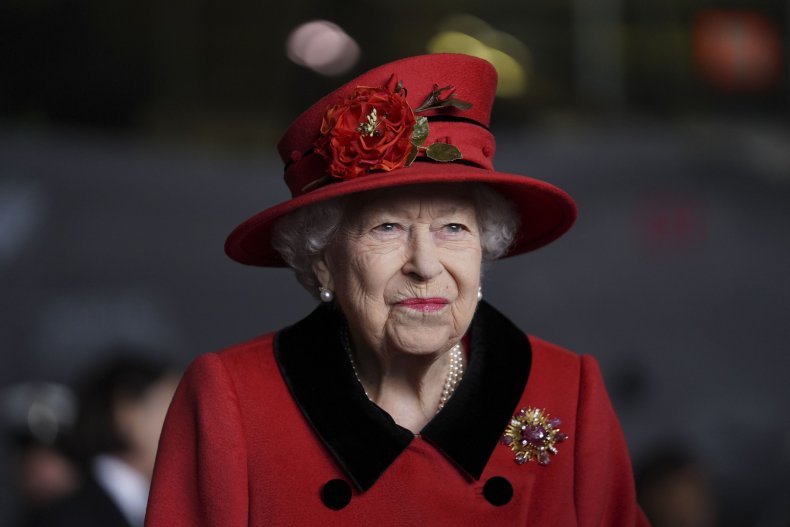 Interviewer Oprah Winfrey later said Meghan and Prince Harry confirmed neither the Queen nor Prince Philip made the comments.
However, an unearthed memo from a Home Office civil servant has now placed fresh pressure on the palace to address allegations of racism.
Dr. Shola Mos-Shogbamimu wrote on Twitter: "Racism is Buckingham palace banning 'coloured' people (aka Black/Asian) from office roles.
"Racism is Exempting Queen from prosecution of race discrimination.
"Racism is Denying Black/Ethnic minorities justice.
"#WhiteSupremacy is placing Queen above race law."
The documents date back to the 1960s when U.K. Home Secretary James Callaghan was pursuing legislation to eliminate race and sex discrimination in the workplace.
In Britain, "Queen's Consent" must be obtained to present new legislation to the House of Commons, though the system is supposed to be a purely procedural rubber-stamping exercise.
However, The Guardian has been investigating the system in an effort to demonstrate it gives the royals an unrivaled opportunity to lobby the government to change bills before they are publicized.
Home Office civil servant TG Weiler met royal financial adviser Lord Tryon, the keeper of the privy purse, to discuss the equality laws.
Weiler said Tryon identified three categories of job within the Royal Household: "(a) Senior posts, which were not filled by advertising or by any overt system of appointment and which would presumably be accepted as outside the scope of the bill; (b) clerical and other office posts, to which it was not, in fact, the practice to appoint coloured immigrants or foreigners; and (c) ordinary domestic posts for which coloured applicants were freely considered, but which would in any event be covered by the proposed general exemption for domestic employment."
He added: "They were particularly concerned that if the proposed legislation applied to the Queen's household it would for the first time make it legally possible to criticize the household.
"Many people do so already, but this has to be accepted and is on a different footing from a statutory provision."
The requested exemption was ultimately granted, meaning allegations of racial discrimination against the palace go to the home secretary rather than the courts.
It was carried over into the Equality Act of 2010, meaning it applies to this day, The Guardian reported.
Mandu Reid, leader of Britain's Women's Equality Party, wrote on Twitter: "What was that again about institutional racism (at the heart of the British establishment no less) being a figment of our imagination?"
A Buckingham Palace spokesperson told Newsweek via email: "Claims based on a second-hand account of conversations from over 50 years ago should not be used to draw or infer conclusions about modern-day events or operations.
"The principles of Crown Application and Crown Consent are long-established and widely known.
"The Royal Household and the Sovereign comply with the provisions of the Equality Act, in principle and in practice.
"This is reflected in the diversity, inclusion and dignity at work policies, procedures and practices within the Royal Household.
"Any complaints that might be raised under the Act follow a formal process that provides a means of hearing and remedying any complaint."