Prince Philip, the Royal Family's Gaffe Machine, Played No Role in Bombshell Meghan Race Remark
Prince Philip has been cleared of playing any role in the bombshell remark said to have been made about the skin color of Prince Harry and Meghan Markle's son.
Meghan, who is biracial, revealed during Sunday's explosive tell-all interview with Oprah Winfrey that while she was pregnant, members of the royal family expressed "concerns" about how dark the baby's skin would be.
She told Oprah: "We have in tandem the conversation of, 'You won't be given security, not gonna be given a title' and also concerns and conversations about how dark his skin might be when he's born."
Winfrey has since clarified in an interview on CBS This Morning on Monday that the racist "concerns" were not made by either Queen Elizabeth or Prince Philip.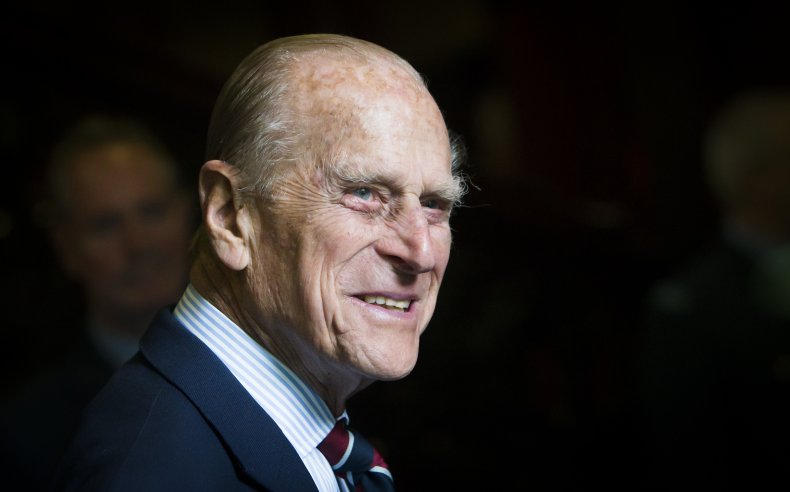 "You asked Harry about it when he came out. He did not tell you who it was?" co-host Gayle King asked. "Did you all have another conversation about it? Because that was something that... it's a big guessing game all around the world: 'Who was it? Who was it? Who was it?' And I thought it was very touching that Harry is still choosing to protect the identity of whoever that was."
However, Winfrey was quick to clarify that she was entirely unaware of the identity of the alleged royal family member.
"He did not share the identity with me but he wanted to make sure that I knew―and if I had the opportunity to share it―that it was not his grandmother or his grandfather [who] were a part of those conversations." Winfrey said. "He did not tell me who were a part of those conversations."
The veteran talk show host added that she tried to get the answer "on camera and off" to no avail.
The unprecedented interview was broadcast to a global audience on Sunday in the biggest royal interview since Princess Diana and Prince Charles separately discussed the breakdown of their marriage in the 1990s.
The couple spoke of Meghan's entrance into the royal family, their marriage, the birth of Archie and their decision to quit royal life and build a new family in America.
It also came as Prince Philip, 99, entered his third week in hospital as he recuperates from heart surgery. Many commentators in Britain called for the broadcast to be postponed until the royal had recovered, describing the decision to air the controversial interview as being in "poor taste."