Queen Elizabeth II Will Step Back if Her Health Becomes Detrimental to Monarchy—Biographer
Queen Elizabeth II will step aside if her health becomes "detrimental to the monarchy" but will see out her 2022 jubilee year, a royal biographer has told Newsweek.
Britain's head of state, 95, canceled a trip to Northern Ireland on October 20 on medical advice before needing an overnight stay in hospital for tests.
The Queen has now also pulled out of an evening reception on November 1 at COP26, a major global climate change summit hosted by Britain in Glasgow next week.
President Joe Biden will be at the two-week conference alongside a small army of 13 cabinet members and senior administration officials, CNN reported.
The royals have been staking their claim to green issues and Elizabeth was due to lend the family's famous soft power to British diplomacy.
She will now give an address by video link, leaving the handshaking and small talk to Prince William, Kate Middleton, Prince Charles and Camilla, the Duchess of Cornwall.
However, aged 95, questions have long been asked about whether it will be possible for her to see out her entire reign without at some point stepping down, allowing her eldest son to start the job he was born to do aged almost 73.
The most likely mechanism would be through a regency, which would see Charles, as Prince Regent, fulfill the role of head of state while Elizabeth remained queen but stayed in the background.
Robert Jobson, author of Prince Philip's Century, told Newsweek he believes Elizabeth would be willing to go down that route in the next four or five years if it is in the interests of the institution.
He said: "If she feels that she cannot continue to do the job to the best of her ability, if she feels in any way that her position will be detrimental to the monarchy as an institution, I've no doubt whatsoever that she would step aside and institute the Regency Act for Prince Charles to come in.
"She wouldn't want the institution to be suffering in any way. I'm absolutely sure we're not at that situation yet and I'm sure we'll get through to the 70th anniversary of her reign, without any doubt.
"My feeling is though we are in unchartered territory."
The queen has her Platinum Jubilee, marking the 70th anniversary of her reign, next year, starting in February but reaching its peak in June when there will be a series of events over a four-day weekend.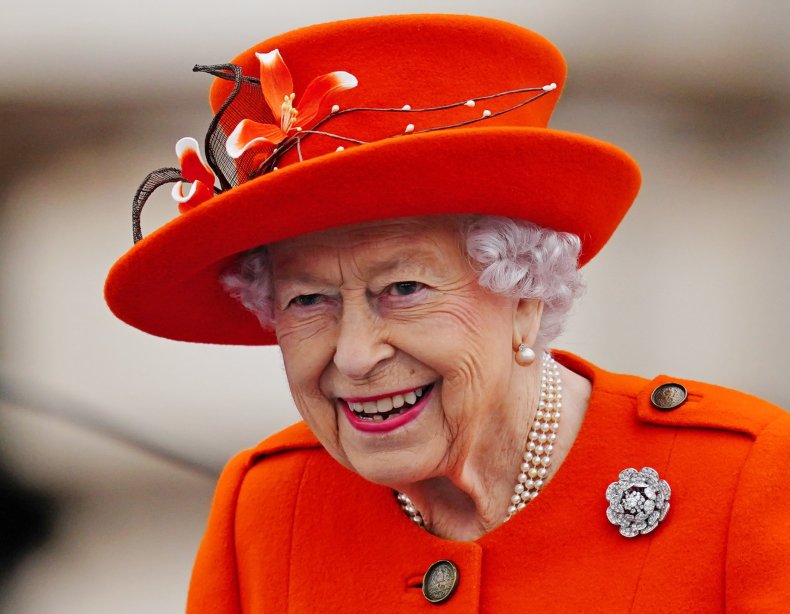 Experts have previously told Newsweek the palace will need to carefully manage her schedule to ensure she is not overworked during a series of events dedicated to her.
Elizabeth famously said on her 21st birthday during a visit to Cape Town that she would give her "whole life" to public service.
In the event of a regency, she would continue to hold the title queen but give up that public service.
Ingrid Seward, author of Prince Philip Revealed, told Newsweek: "She will stick to her guns as long as she's fit. She will continue to do her duty because I think she also feels the world isn't quite ready for Charles and Camilla.
"But if she stops she will literally drop. Her entire life from the moment she was born has been one of rigid routine.
"I think she found it very, very difficult during COVID without routine. My God, she would age overnight.
"I think it would be quite unfair to force her into retirement."
Jobson said the Queen would have been more likely to step back had she not lost her husband of 73 years, Prince Philip, in April.
He told Newsweek: "I don't think the regency act is going to be implemented at this point in time but we cannot rule it out over the next four or five years."
He added: "Prince Philip realized he didn't want all this kerfuffle every time he got sick or didn't make an appointment.
"That's one of the reasons he retired from public life because he was tired, he was forgetting names and he was fed up with the furor.
"He also wanted a bit of peace."
Buckingham Palace said in a statement: "Her Majesty has regretfully decided that she will no longer travel to Glasgow to attend the Evening Reception of COP26 on Monday, 1st November.
"Her Majesty is disappointed not to attend the Reception but will deliver an address to the assembled delegates via a recorded video message."