Queen Elizabeth II Still Has 'Ridiculous' Schedule Ahead After Cancelling Trip—Experts
Queen Elizabeth II's aides need to manage the workload of her Platinum Jubilee after the 95-year-old was forced to cancel a trip on doctors' advice, experts tell Newsweek.
The monarch was advised to rest for a few days after a hectic two weeks which saw her shaking hands with John Kerry and Bill Gates on Tuesday night.
Buckingham Palace said she reluctantly accepted that meant she would need to pull out of a planned two-day visit to Northern Ireland; However, she still has a major event in her diary for the end of the month when the royal family will be out in force for the COP26 climate change conference in Glasgow.
Shortly afterwards will be Remembrance Sunday, on November 14, the royal family's big, regular autumn event, when they join politicians and the nation in paying respects to Britain's war dead at national memorial The Cenotaph in London.
Next year will be busy too, with a program of events kicking off in February and reaching its peak in June for her Platinum Jubilee, celebrating 70 years on the throne.
Ingrid Seward, author of Prince Philip Revealed, told Newsweek: "I think its probably a bit over the top what she's got to do next year. She's full of vigour but a doctor would say look, 'ma'am, your knee is weak, you're overdoing it.' And she would take notice because she's sensible.
"They won't do anything on the jubilee now, they'll wait and see, but she has a lot happening next year, a really big schedule.
"But she has a really big schedule for the rest of this year as well. Its ridiculous for someone of her age actually.
"I think its probably coming from her, she's always said 'if I stop, I drop'. When you're that age you just have to keep going."
Seward pointed to the queen's past knee operations, after she had two, in both January and December 2003, and needed a walking stick during her recovery from both.
Elizabeth had to use a walking stick twice over the past week-and-half, with the first at Westminster Abbey, in London, on October 11.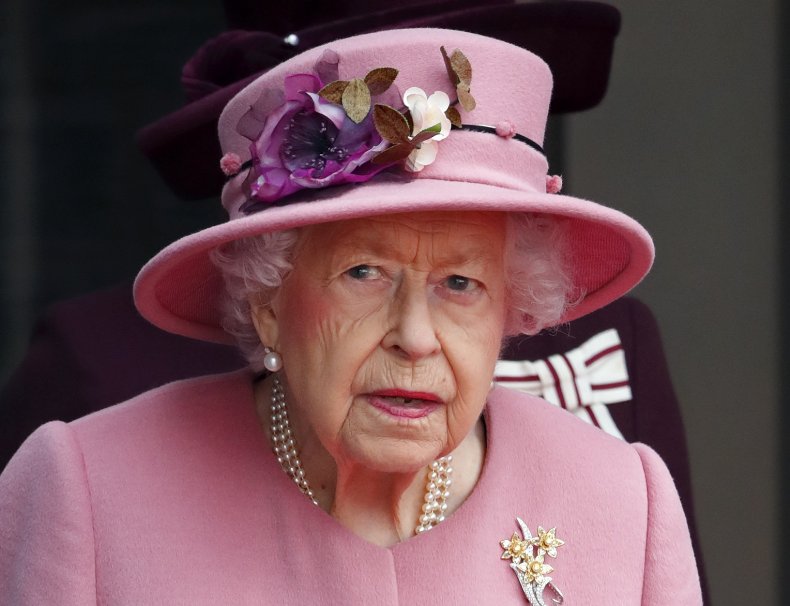 Seward told Newsweek: "Its perfectly normal for the doctors to say the Queen should rest because what they don't want is for her to get ill.
"In my mind, its more prevention than cure. She's had a weak knee. She had a knee operation and then she had a stick.
"Its been aggravated on and off for years. I think she's just overdone it, she's 95 and she wants to be at COP26."
The Queen Mother also had to be told to rest multiple times by her doctor before her death a few months before her 102nd birthday, Seward said.
Penny Junor, author of The Duchess, said: "Looking at the Queen she looks so sparkly and happy and healthy that I don't think this is a major scare but she is 95 years old.
"The sort of work she does is really draining. Being at a reception is like going to a wedding every day. It takes it out of people.
"I think its absolutely right that she has been advised to reign it in a bit before it took its toll.
"I think they need to manage the jubilee and just make sure that she paces herself."
A Buckingham Palace statement said: "The Queen has reluctantly accepted medical advice to rest for the next few days.
"Her Majesty is in good spirits and is disappointed that she will no longer be able to visit Northern Ireland, where she had been due to undertake a series of engagements today and tomorrow.
"The Queen sends her warmest good wishes to the people of Northern Ireland, and looks forward to visiting in the future."