Were Queen Elizabeth II and Prince Philip Cousins? Family Tree Explained
Queen Elizabeth II and Prince Philip, Duke of Edinburgh had one of the longest royal marriages, having been married for 74 years until his death in 2021.
The couple met when she was 13 and he was 18 when Philip gave Elizabeth and her sister Margaret a tour of the Royal Navy college where he studied.
Elizabeth was introduced to her future husband, the then-Prince Philip of Greece and Denmark and told the pair were third cousins.
She fell for him as he showed them around the grounds and he has been described as her only love.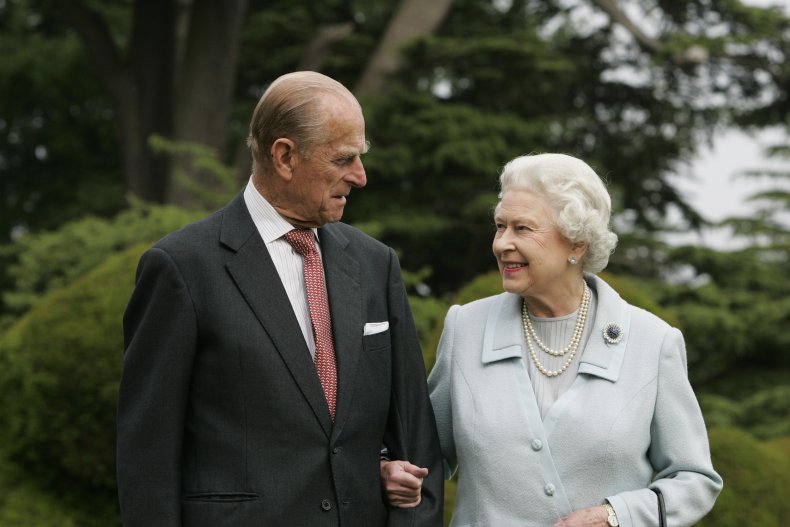 They shared the same great-grandparents, the long-reigning monarch Queen Victoria and Prince Albert.
The prince descended from one of the longest-reigning British monarchs via Victoria's second daughter and third child Princess Alice, who married Louis IV, Grand Duke of Hesse.
It was their oldest daughter, Victoria, who would go on to give birth to Philip's mother, Princess Alice of Battenberg.
Princess Alice married Prince Andrew of Greece and Denmark and they welcomed Philip on June 10, 1921.
The young prince was born without a surname and his family was forced to flee to France in 1922 when his uncle, King Constantine I, had to relinquish his title.
Philip's mother was institutionalized in a psychiatric facility in Switzerland before she returned to Greece and committed her life to charity.
His father, with whom Philip rarely spoke, stayed in France with his girlfriend and his son was left to be raised by his maternal grandmother in England.
Elizabeth is directly descended from Queen Victoria and Prince Albert through the succession of British monarchs from Kings Edward IV to George V and then her father, King George VI.
Elizabeth and Philip were separated during World War II while he served in the Royal Navy, but they kept in touch via letters.
In 1946, Philip wrote to the queen, who he nicknamed "Lilibeth," apologizing for inviting himself to Buckingham Palace.
"Yet however contrite I feel," he wrote, "there is always a small voice that keeps saying 'nothing ventured, nothing gained'—well did I venture and I gained a wonderful time."
Philip proposed to her later that year, and the two married in 1947 in a ceremony that was broadcasted over the radio to 200 million people worldwide.
Before they could marry Philip became a naturalized British citizen and took on the last name Mountbatten.
He became Duke of Edinburgh, Earl of Merioneth and Baron Greenwich, and Elizabeth granted him the title of prince 10 years after they were married
He would never become king though, because even though he had royal blood, British parliamentary law declared that the spouse of monarch is known as a consort.
Despite female spouses being called Queen Consort, such as King Charles III's wife Camilla, male spouses retain the title of Prince Consort.
Philip became the longest serving consort of any monarch with his almost 70 years of service.
Queen Elizabeth died on Thursday, 17 months after her husband, at Balmoral Castle in Scotland.
Buckingham Palace said in a statement: "The Queen died peacefully at Balmoral this afternoon.
"The King and The Queen Consort will remain at Balmoral this evening and will return to London tomorrow."