Queen Elizabeth II's Death Inspires Kanye West to Settle Beefs
Queen Elizabeth II's death has inspired Kanye West to settle his lengthy list of beefs, he has revealed in a new post on Instagram.
The queen, who reigned for 70 years, died aged 96 on Thursday at Scotland's Balmoral Castle, with her eldest son immediately becoming King Charles III.
A statement from Buckingham Palace read: "The Queen died peacefully at Balmoral this afternoon. The King and The Queen Consort will remain at Balmoral this evening and will return to London tomorrow."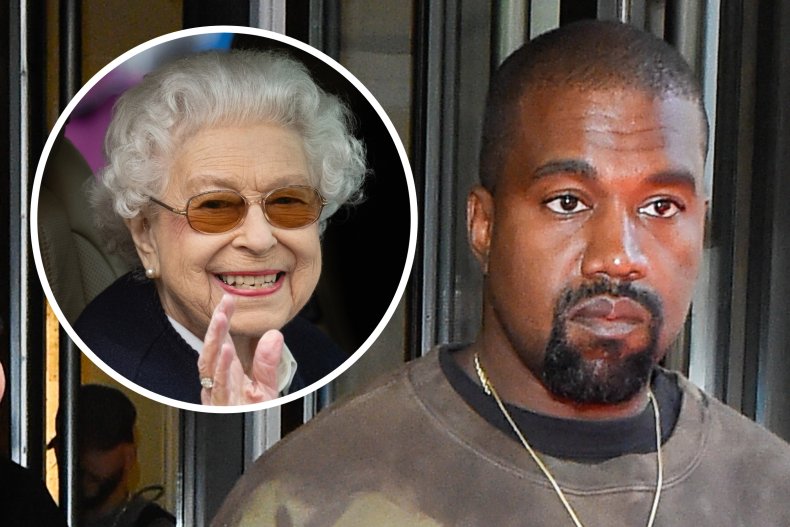 Her passing has been met with an outpouring of grief and a sea of tributes from countless people.
For West, who has legally changed his name to Ye, it would appear that the queen's death has made him realize that he would rather not spend any of his living days tied up in the numerous disputes he's been engaged in.
Taking to Instagram on Friday, the rapper and designer, 45, shared a post that read: "Life is precious. Releasing all grudges today. Leaning into the light."
The post, which received almost 200,000 likes within less than hour of being uploaded, included slides showing two vintage photos of the Queen.
The change in tone for West comes after he spent several days taking aim at Gap and Adidas, companies he has accused of leaving him out of meetings and stealing his designs after previously making agreements for them to carry his Yeezy line.
Rapper Kid Cudi, singer John Legend, and even the classic sitcom Friends have been among those who have been on West's beef radar in recent times.
Most notably, however, has been his war of words with his ex-wife, Kim Kardashian, as well as her ex-boyfriend, Pete Davidson.
West and Kim Kardashian's split proved contentious earlier this year, with West publicly declaring in an interview and on Instagram his objection to his ex-wife allowing their daughter, North, to have an account on social media platform TikTok.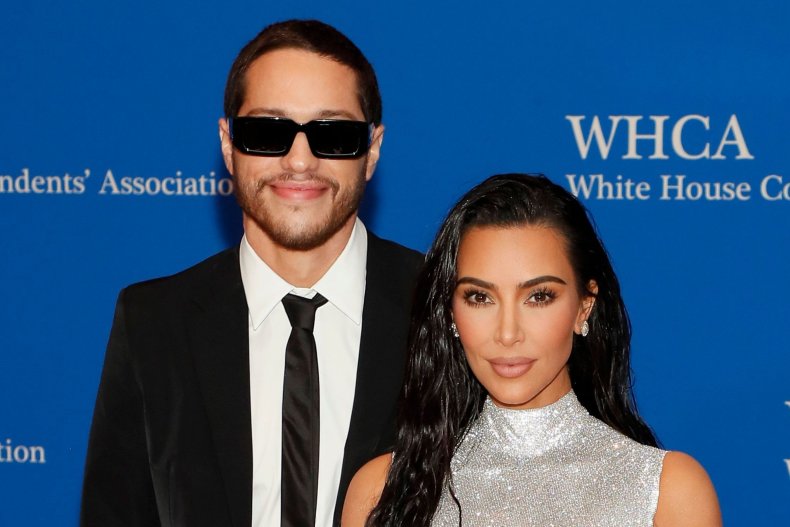 "Kanye's constant attacks on me in interviews and on social media is actually more hurtful than any TikTok North might create," Kardashian fired back in a statement shared on her Instagram Story back in February.
Kardashian, who shares four children with West, went on: "As the parent who is the main provider and caregiver for our children, I am doing my best to protect our daughter while also allowing her to express her creativity in the medium that she wishes with adult supervision—because it brings her happiness.
"Divorce is difficult enough on our children and Kanye's obsession with trying to control and manipulate our situation so negatively and publicly is only causing further pain for all.
"I wish to handle all matters regarding our children privately and hopefully he can finally respond to the third attorney he has had in the last year to resolve any issues amicably."
In a since-deleted Instagram post, West responded, per The Independent: "What do you mean by main provider? America saw you try to kidnap my daughter on her birthday by not providing the address.
"You put security on me inside of the house to play with my son then accused me of stealing. I had to take a drug test after Chicago's party cause you accused me of being on drugs."
West apologized for his actions on social media in February, as he conceded that his posts could be perceived as "harassing" Kim Kardashian, who filed for divorce in February 2021 and was in March 2022 declared legally single.
He wrote on Instagram at the time: "I'm working on my communication. I can benefit from a team of creative professionals, organizers, mobilizers and community leaders. Thank everybody for supporting me.
"I know sharing screen shots was jarring and came off as harassing Kim. I take accountability. I'm still learning in real time. I don't have all the answers. To be good leader is to be a good listener."