Kanye West Asks Pete Davidson How Life Is in 'Trauma Unit' After Kim Split
Kanye West has taken a swipe at Pete Davidson, following the comedian's split from the rapper and fashion designer's ex-wife, Kim Kardashian.
West, who has legally changed his name to Ye, has been openly critical of Davidson in his Instagram posts, nicknaming the TV personality "Skete" during the several months that he dated Kardashian.
Weeks after it was reported that Davidson and Kardashian had split following nine months of dating, West took another swipe at the Saturday Night Live alum in a flood of since-deleted Instagram posts on Thursday.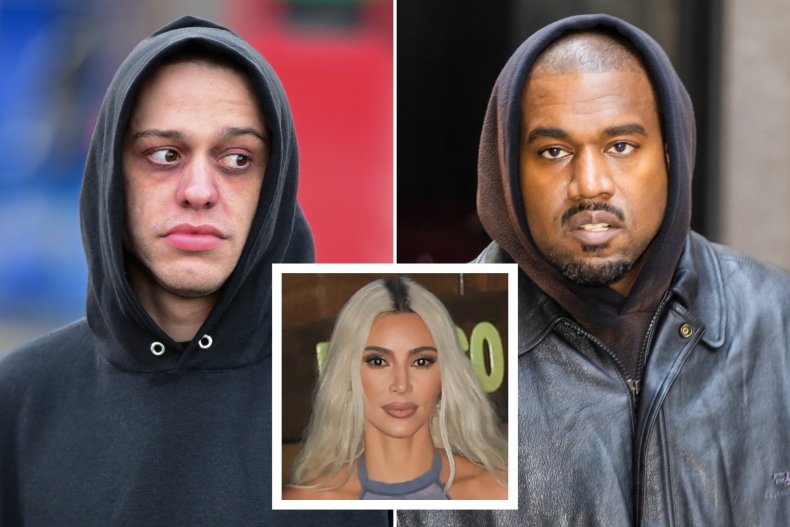 "Ask Pete how those tattoos of my kids doing in the trauma unit," wrote 45-year-old West, who shares four children with Kardashian, 41.
The post appeared to refer to a tattoo that Davidson was first seen sporting earlier this year, which was considered to be a tribute to Kardashian and her children.
Davidson was photographed in May sporting the small tattooed letters "KNSCP," which people speculated referred to Kardashian and her four children, North, 9, Saint, 6, Chicago, 4, and Psalm, 3—particularly as they appeared in age order.
Shortly after Davidson and Kardashian's split was revealed in August, West took to Instagram to share a mock-up of a New York Times front page that was emblazoned with the words: "SKETE DAVIDSON DEAD AT AGE 28."
In early March, the musician faced criticism after unveiling his "Eazy" music video, which depicted a claymation representation of Davidson being kidnapped and buried alive.
That, coupled with West's public statements about wanting to rekindle his relationship with Kardashian, sparked criticism from current The Daily Show host Trevor Noah, who accused the rapper of "harassing" his ex-wife.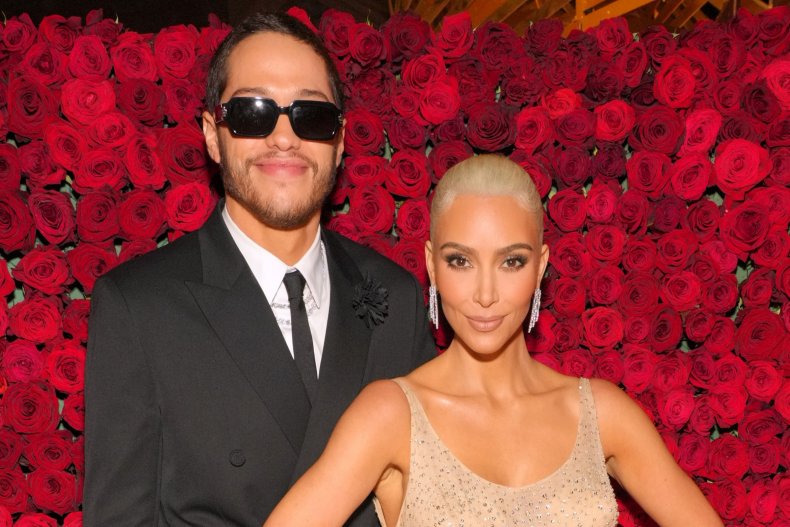 "You may not feel sorry for Kim because she's rich and famous," Noah said. "But what she's going through is terrifying to watch. And it shines a spotlight on what so many women go through when they choose to leave.
"What we're seeing here is one of the most powerful, one of the richest women in the world unable to get her ex to stop texting her, to stop chasing after her, to stop harassing her."
Following the broadcast, West directed an Instagram post containing a racial slur at Noah, leading to his 24-hour suspension from the social media platform. All posts on West's Instagram feed have since been removed.
Back in February, West shared screenshots of messages where Kardashian warned him that he was creating a "dangerous and scary environment" for Davidson with his posts.
"Someone will hurt Pete and this will be all your fault," Kardashian wrote.
Captioning the post, West wrote: "Upon my wife's request please nobody do anything physical to Skete. I'm going to handle the situation myself."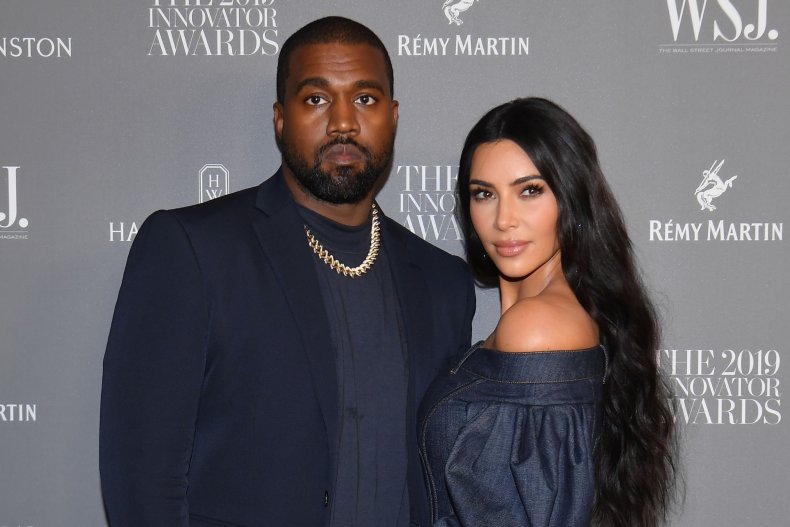 After sharing the screenshots, West apologized as he noted that his posts could be perceived as "harassing" the reality TV star.
He wrote on Instagram: "I'm working on my communication. I can benefit from a team of creative professionals, organizers, mobilizers and community leaders. Thank everybody for supporting me.
"I know sharing screen shots was jarring and came off as harassing Kim. I take accountability. I'm still learning in real time. I don't have all the answers. To be good leader is to be a good listener."
Kardashian, who filed for divorce in February 2021 and was in March 2022 declared legally single, spoke out against her former husband's "constant attacks on me in interviews and on social media" in a statement shared on Instagram in February.
"Divorce is difficult enough on our children and Kanye's obsession with trying to control and manipulate our situation so negatively and publicly is only causing further pain for all," she wrote, in part.
A text exchange purportedly between Davidson and West was leaked in March, depicting the comedian telling the rapper that he was "in bed with your wife," before suggesting the two should meet privately to discuss their differences. The messages were leaked by Davidson's friend, writer Dave Sirus.
Newsweek has reached out to representatives of Davidson and Kardashian for comment.