Queen Impersonator Retires 'Out of Respect' After 34 Years: 'Very Weird'
A Queen Elizabeth II lookalike has decided to quit after 34 years of impersonations but said her life will always remain intertwined with the queen's.
A wave of mourning spread across Britain after the queen's death on Thursday. Thousands of people flooded royal parks and palaces to offer respects and leave tributes, including so many Paddington Bears and marmalade sandwiches that the Royal Parks charity had to ask that residents refrain from laying further "non-floral objects/artifacts" in the interest of sustainability.
Eighty-nine-year-old Mary Reynolds, who lives in Epping, Essex, was among the Britons glued to the television as Queen Elizabeth's health took a turn. Reynolds started working as a queen lookalike in 1988 but was first told about the striking resemblance when she was 17.
For over three decades, she has represented the late monarch in film and television roles. She appeared in the 1990 comedy Bullseye, alongside the late Sir Richard Moore, and in an episode of Doctor Who's 25th-anniversary series in 1988.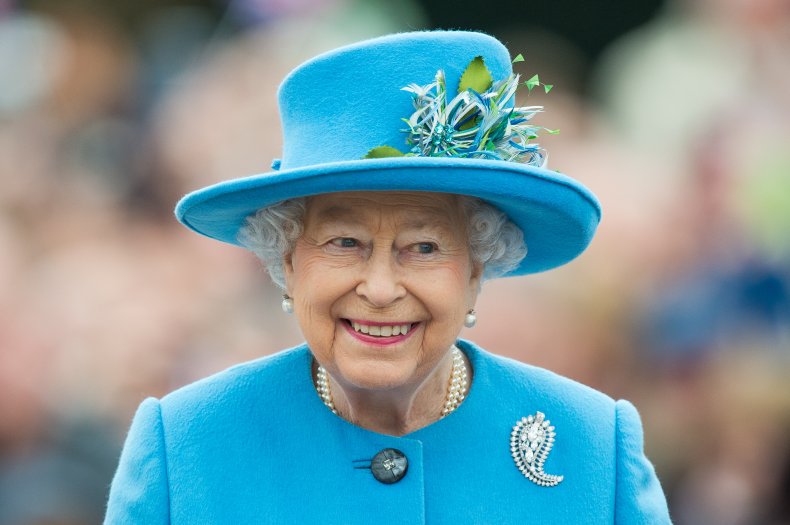 But when a Russian television company approached her for an impersonation after the queen's death on Thursday, Reynolds said she had to decline.
"I said, the only way I would dress up as the Queen would be in a black dress," Reynolds told the PA news agency.
The lookalike said she was deeply saddened by the monarch's passing, although she felt fortunate for a long career as her doppelganger.
"It's been a great privilege to look like her because I think she's so incredible," she said. "I mean, it's a change of an era now, it's all going to be very weird."
That change of era meant setting aside her wardrobe of royal outfits, even if she can't bring herself to get rid of them.
Reynolds said, "You do sort of [realize] that will be the end as far as I'm concerned...out of respect, I don't think one should do anything."
Although the impersonator never met the queen in person, she was in a crowd watching many of the sovereign's greatest moments.
"I was in the Mall when she got married and I was just off of the Mall for her coronation," she told the PA news agency. "I slept overnight in the road with my boyfriend, in tents. We got very wet and we got very lucky because one of the buildings there had a radio so we actually heard the whole of the service."
Olivia Colman, the actress who portrayed Queen Elizabeth II in Netflix's The Crown, also paid tribute to the late monarch at the Toronto Film Festival on Sunday.
"She made a promise as a young woman and she absolutely kept it with such dignity," said Colman, who also complimented the new sovereign King Charles III on his first public address to the nation.
Newsweek reached out to Reynolds for comment.