Quincy Isaiah barely had an acting credit to his name before he was cast as the lead in the new HBO basketball biopic Winning Time: The Rise of the Lakers Dynasty.
Adam McKay and the creators of Winning Time scoured the country to find their Magic Johnson, and after a long search, they finally found the newcomer Isaiah.
In Episode 1, "The Swan" we see briefly see Isaiah portray Johnson in the early '90s receiving his HIV diagnosis, but we spend the majority of the time in the show with Johnson as a young man when he first signs for the LA Lakers.
Isaiah stars alongside John C. Reilly, Sally Field, Adrien Brody, Jason Clarke, Gaby Hoffman and many more actors in Winning Time.
Here's the story of how Isaiah found himself in the "role of a lifetime."
Who Is Quincy Isaiah?
Isaiah is a six-foot, three-inch, 26-year-old actor from Michigan. He graduated from Kalamazoo College in 2017 and moved to California in an attempt to kickstart his career as an actor, but as he told Newsweek, he didn't have much luck initially.
"One of the things I did was just moving out here and start getting on Actors Access," an online platform that lets talent showcase their abilities.
Before securing the role of Magic Johnson, Isaiah's only onscreen credit came in the 2018 short film Corporate Coffee. That changed for him when the role of Magic Johnson became available for a new HBO show.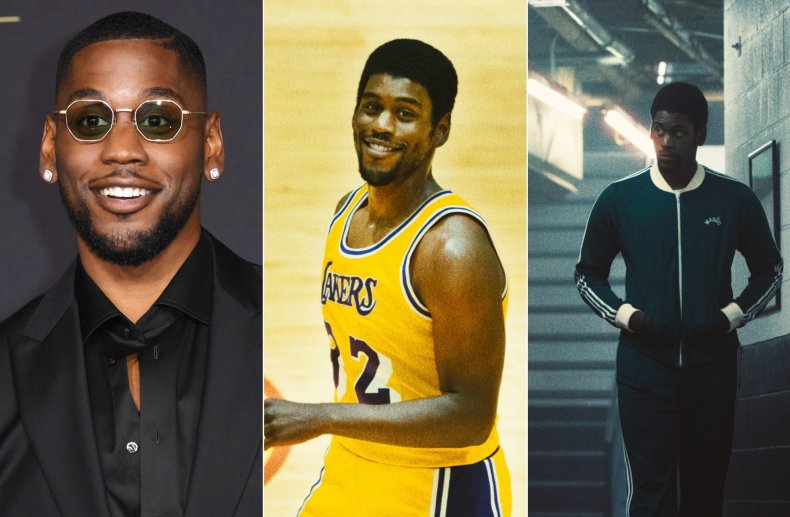 Isaiah continued, "And I just started trying to build videos so I could start selling myself to these agencies and managers. I was fortunate enough to book an agent through Actors Access and then I'm just going auditions, having her send me on stuff."
Isaiah's agent eventually sent Max Borenstein, the co-creator of Winning Time, a tape. "We got a tape from somewhere in Torrance, California from this young guy," Borenstein told Newsweek. "There was something about him, his smile, his charisma and his talent.
"We brought him in and we discovered he's also a tremendous guy, really bright, really warm, really hard-working and extraordinarily talented, and he pulled it off," Borenstein said.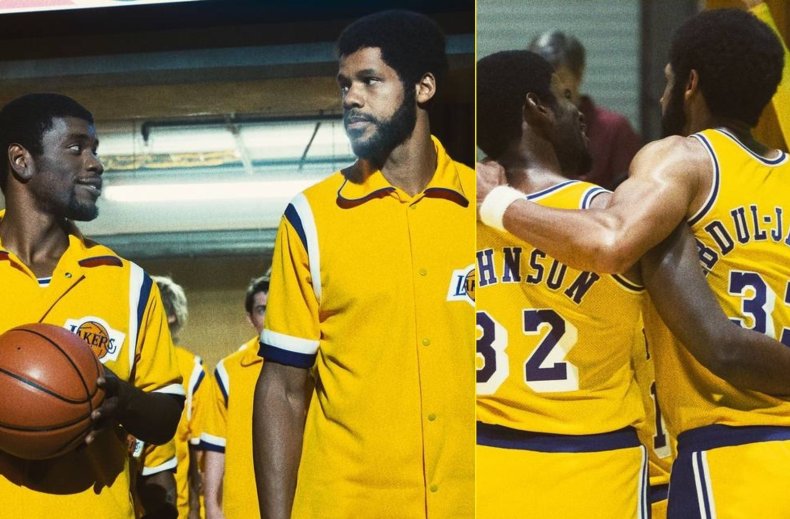 Quincy Isaiah on Magic Johnson
Isaiah admitted he loved the Lakers in an interview with the Los Angeles Times because he loved Shaquille O'Neal as a kid. Despite being a fan of the team, Isaiah's age means he missed out on watching Magic Johnson's heyday as a Laker.
Before playing him in Winning Time, Isaiah says he never got the opportunity to meet Earvin Johnson Jr. but he hopes the basketball legend enjoys his interpretation.
"I just hope he feels the love and admiration and respect that I have for him, and all of the hard work that went into this role," Isaiah told Newsweek.
"I see him as an icon, I think most people see him as an icon, but I got to play him at twenty and just really make it real and authentic. So I just hope that that comes across."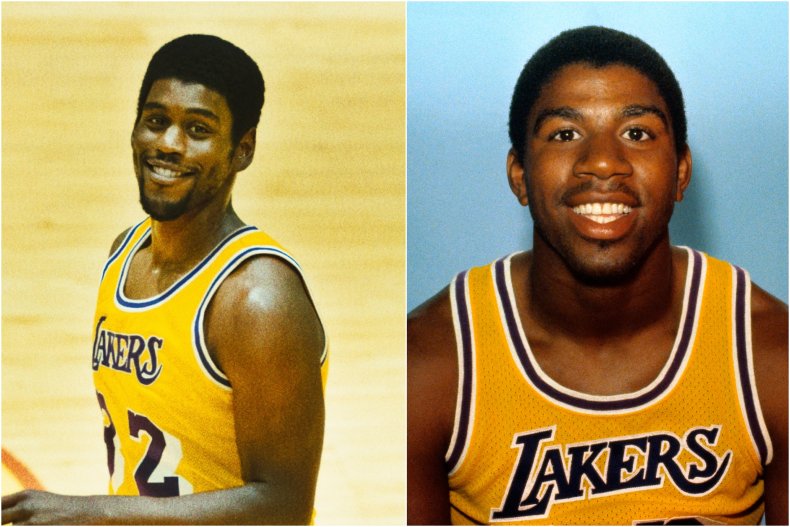 Episode 1 of Winning Time, "The Swan" is available to watch on HBO Max now. New episodes air on HBO every Sunday at 9 p.m. ET.