R. Kelly has always kept mum about his alleged 1994 marriage to Aaliyah. Over the years, the R&B kingpin has spoken fondly about his work with the late singer, who died in 2001, and he has admitted in past interviews he had a friendly and loving relationship with her. But he has never outright confirmed the pair actually exchangeed vows—when he was 27 and Aaliyah was just 15 years old.
A new documentary airing Wednesday night on BBC Three, R. Kelly: Sex, Girls and Videotapes, attempts to uncover the truth about the scandal, along with several others the 51-year-old has been wrapped up in over the course of his 30 year career. The most recent allegations against Kelly allege he operated a sex cult and held young women in a "sex dungeon," according to BBC.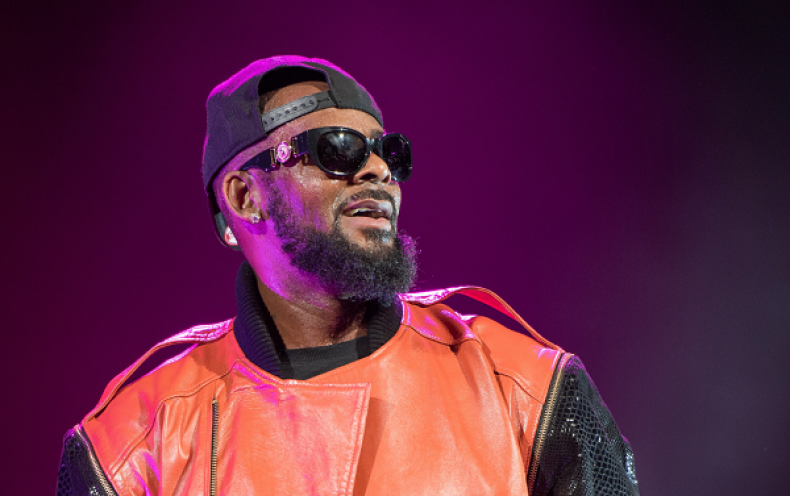 Directed by British filmmaker Ben Zand, the documentary features commentary from several former members of Kelly's camp, including ex-business manager Rocky Biven who seemingly confirmed Kelly did, in fact, marry Aaliyah when she was 15.
When asked if there was a wedding ceremony Biven simply responded, "Yes," and admitted that he actually attended the event.
Kelly wrote and co-produced Aaliyah's highly successful debut album, Age Ain't Nothin' But a Number, released in 1994. Despite the raised eyebrows surrounding their close relationship, claims of their marriage were considered to be just rumors. And there were reports that their marriage was annulled the same year.
Kelly has long denied ever having a sexual relationship with Aaliyah, and in a 2016 interview with GQ he said that he will "never have that conversation [about the marriage] with anyone" out of respect for Aailyah's family.
Aaliyah died when she was 22 in a plane accident.
Kelly's former girlfriend Kitti Jones is also featured in the documentary and confirmed that she was a member of Kelly's "sex dungeon." BuzzFeed first reported about the alleged "sex dungeon" in 2017, after concerned parents accused the singer of holding six women in his Atlanta and Chicago homes and controlling every aspect of their lives.
Kelly denied those claims last year and called them defamatory.
Jones, who dated Kelly from 2011 to 2013, told BuzzFeed she was forced to have intercourse with Kelly and others on "more than 10" occasions. She also confirmed there were other women living in the "sex dungeon," including one girl she said Kelly told her he had been "training" to be his "pet" since she was 14.