R. Kelly, Ghislaine Maxwell Prison Sentence Disparity Cited by Twitter Users
Many took to social media to express their thoughts after singer R. Kelly was given 30 years in prison and some pointed out the difference in length of the sentence given to Ghislaine Maxwell.
In a Brooklyn courtroom, a judge handed R. Kelly, whose real name is Robert Kelly, a 30-year prison term on Wednesday afternoon. Kelly's sentence comes after the R & B singer was convicted last year of sex trafficking and racketeering charges.
According to the Associated Press, Kelly sexually abused fans in a "systematic scheme that went on for decades."
While some Twitter users were questioning the length of the sentence given to Kelly after former Jeffrey Epstein associate Ghislaine Maxwell was sentenced to 20 years in prison on Tuesday for her part in "what is likely the most extensive known worldwide sex trafficking operation in recent history."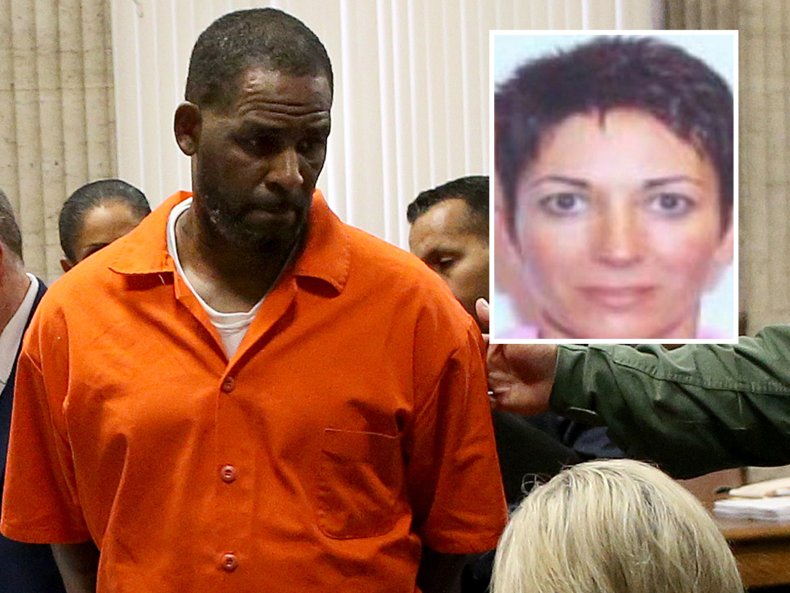 Tayler Hansen, an independent journalist and field reporter, pointed to the massive, worldwide reach of Maxwell's crimes.
"R. Kelly was just sentenced to 30 years in Prison for subjecting fans and children to sexual abuse—Meanwhile, Ghislaine Maxwell ran an international ring involving some of the most influential and powerful people in the world and she gets 20 years in Prison," he wrote on Twitter.
Hansen, in a follow-up post, mentioned that the disparity in the sentences points to a larger problem.
"Both are obviously terrible, but it's clear who should have received the heftier sentence here. We can't talk about Maxwell's clients, they abused and ruined the lives of countless people but they're not important! Our system is completely broken," he posted.
One woman suggested that race may have been a possible factor for the varying sentence length.
"I hate to play the race card because I usually think it's bulls**t but why does R. Kelly get life while Ghislaine Maxwell got only 20 years," she wrote.
Another person on Twitter baffled by the number of years Kelly received compared to Maxwell commented "the math is not mathing."
While some were puzzled by the disproportionate sentences, others were simply satisfied that both Maxwell and Kelly were punished for their crimes.
"Between Ghislaine Maxwell yesterday and R Kelly today, it's about time someone was sentenced for something. They both preyed on countless young women and girls and committed horrifying crimes. Truthfully, their sentences should be long, but at least it's something," the one user commented.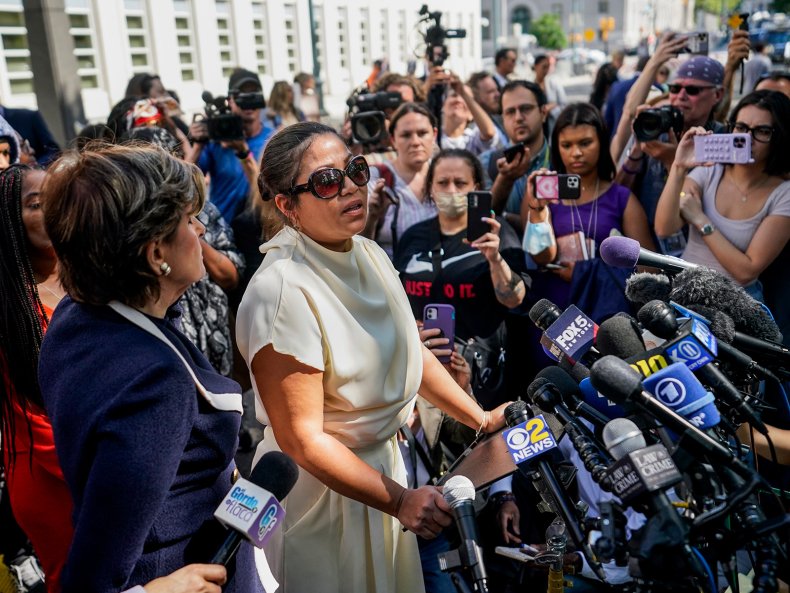 Another person stated that the two lengthy sentences given to notable people on consecutive days point to a change.
"Celebrities and the elites used to get away with human trafficking. Those days are becoming less and less. Ghislaine Maxwell and R. Kelly in one week. Who's next? Keep the pressure on," the user posted.