Who Is Rachel Mitchell? Arizona Sex Crimes Prosecutor Is GOP Choice to Question Kavanaugh Accuser
Senate Republicans have chosen Rachel Mitchell, a sex crimes prosecutor in Arizona, to question Judge Brett Kavanaugh and Christine Blasey Ford, the woman who has accused the Supreme Court nominee of sexual assaulting her when both were in high school, at the upcoming Senate Judiciary Committee hearing.
Mitchell, chief of the special victims division of the Maricopa County Attorney's Office in Phoenix, which handles sex crimes and domestic violence cases, is currently on leave from that role.
According to the office of Senate Judiciary Committee Chairman Chuck Grassley, Mitchell, who is a registered Republican, has been a prosecutor since 1993 and is considered an expert in sex crimes prosecution. Her experience includes forensic interviewing of victims. She has won awards in Arizona for her work in prosecuting sex offenders.
Kavanaugh, 53, is President Donald Trump's pick for the Supreme Court. After his confirmaiton hearing by the Senate, Christine Blasey Ford, 51, a psychology professor in California, came forward to allege that he had sexually assaulted her when both were in high school.
Ford accused the U.S. Circuit Court judge of coercing her into a bedroom at a party in the early 1980s, pinning her to a bed, groping her while attempting to remove her bathing suit and clothing, and holding his hand over her mouth to prevent her from screaming. She alleged that a friend of his was also present.
Another woman, Deborah Ramirez, who knew Kavanaugh at college, has accused him of putting his penis in her face at a party, causing her to touch it without her consent as she pushed him away, while both were drunk.
Kavanaugh has denied the allegations, which threaten to derail his nomination to the Supreme Court.
A third unknown woman is believed to have made allegations against Kavanaugh. Her attorney, Michael Avenatti, said she would come forward in due course.
Ford, whose lawyer said she has received death threats since coming forward and has been forced to flee her home with her family, will face the Senate Judiciary Committee on Thursday to testify about her allegations against Kavanaugh. He will also face questioning on the allegations.
"As I have said, I'm committed to providing a forum to both Dr. Ford and Judge Kavanaugh on Thursday that is safe, comfortable and dignified," said Senate Judiciary Committee Chairman Chuck Grassley in a statement.
"The majority members have followed the bipartisan recommendation to hire as staff counsel for the committee an experienced career sex-crimes prosecutor to question the witnesses at Thursday's hearing. The goal is to de-politicize the process and get to the truth, instead of grandstanding and giving senators an opportunity to launch their presidential campaigns.
"I'm very appreciative that Rachel Mitchell has stepped forward to serve in this important and serious role. Ms. Mitchell has been recognized in the legal community for her experience and objectivity.
"I've worked to give Dr. Ford an opportunity to share serious allegations with committee members in any format she'd like after learning of the allegations. I promised Dr. Ford that I would do everything in my power to avoid a repeat of the 'circus' atmosphere in the hearing room that we saw the week of September 4," which was day one of the Kavanaugh hearings.
"I've taken this additional step to have questions asked by expert staff counsel to establish the most fair and respectful treatment of the witnesses possible," Grassley said.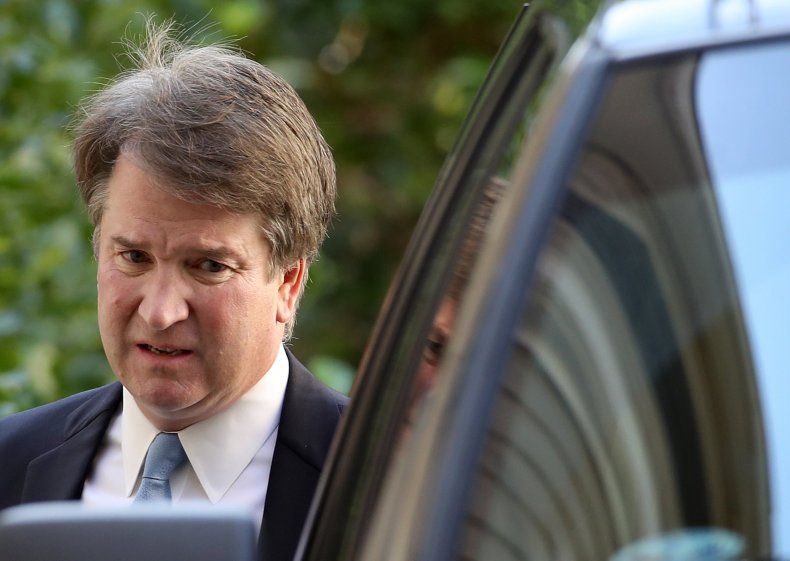 This article was updated to clarify the accusation made by Deborah Ramirez.