'Racist' Teacher Bashed for Forcing Kid to Sit Alone With 'Foreign' Food
A teacher is being dragged online after she forced a 6-year-old to sit alone at lunch because she was "distracting" the other children "by having 'foreign' food."
The now-viral Reddit post recounting events, titled, "AITA for reporting my daughter's teacher to the principal," has been upvoted 12,100 times since it was shared on June 13. Redditor @sndyu shared the post to the subreddit "Am I The A**hole," and people are slamming the teacher for her actions and comments.
Newsweek previously reported on the growing hate crimes and prejudice against Asian Americans since the start of the COVID-19 pandemic.
According to the Federal Bureau of Investigation's Hate Crimes statistics, there was an increase of 77 percent in hate crimes against Asian people in America from 2019 to 2020.
According to Pew Research Center, almost half of Asian American respondents experienced an incident involving their racial or ethnic background since the start of the coronavirus pandemic. In addition, 27 percent were subjected to racial slurs or jokes.
The original poster (OP) revealed her daughter is 6 and is in second grade, and she was doing remote learning until a few months ago, so she hasn't "physically" been in school for very long.
Her daughter recently told her mother that she didn't want packed lunches anymore and that she wanted to eat what the other kids ate. The Redditor added she had not been wanting to eat her favorite food and was "asking for pizza more."
"I asked her why she didn't [want] to eat her favorite foods anymore, and she told me she wanted to be able to sit with the other students," the woman explained. "I was shocked because I didn't know she wasn't sitting with the other students, and she told me it was because her teacher made her sit in the other room by herself during lunch times because she brought 'smelly foods.'"
The OP revealed that growing up she was also "targeted by teachers" who didn't let her bring shrimp or things with garlic or onion as they "hated the smell." She admitted she tries not to pack her daughter anything that could "cause them to target" her, "like spam, sushi, or egg fried rice."
"I was really upset because she is half Chinese, but she clearly looks Asian, and I felt it was my childhood trauma happening [to] her," the OP said.
The woman called her daughter's homeroom teacher for a meeting, but the teacher said she didn't make her sit in another room to eat. However, the OP's daughter told her to ask her best friend, who "confirmed" the story. Another teacher also admitted she had seen the girl eating "alone."
The homeroom teacher then "switched stories" that the girl had sat alone but it was due to the girl bringing in a persimmon to school, and the teacher said it was "distracting" the other children as they thought she was "eating a tomato, and she didn't want her distracting the other students by having 'foreign' food."
The OP continued: "She refused to believe it was inappropriate and said she didn't see anything wrong with sending her to eat by herself. I had to go to the principal and take my daughter to another homeroom to finish up the school year because that teacher said it only happened once despite my daughter swearing up and down it happened every few days for weeks before she told me."
Her daughter also mentioned a time she brought tomato egg stir fry, and a boy was "bullying" her because "it looked like blood," and their teacher sent her to eat in the other room instead of telling the boy to stop.
The OP's husband doesn't believe his daughter, and he said the teachers would have said something, but the woman doesn't think he "understands because he is white."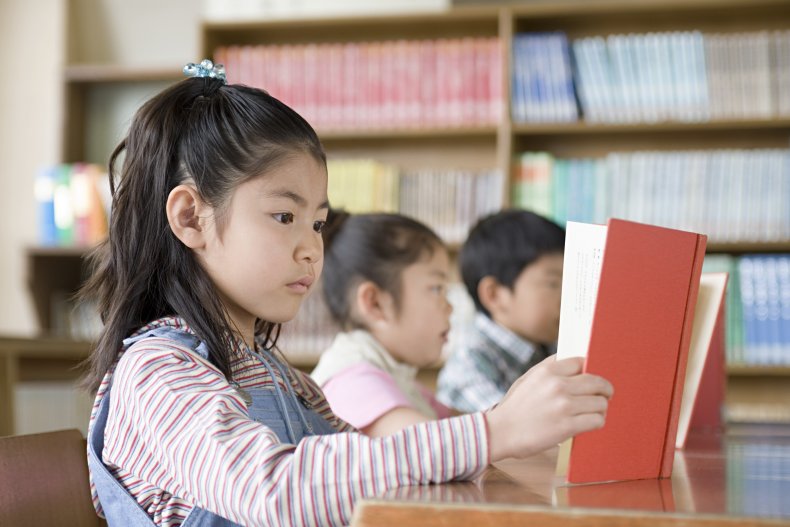 Over 700 comments poured in over the viral post, and people are backing the OP and slamming her daughter's teacher. Many called the teacher racist, and one such comment received 9,900 upvotes on its own.
"NTA, this [is] extremely inappropriate of the teacher and imo racist," they said. "I've worked with kids before, and at that age, the only reason I can see for separating a child for meals is if they had a food that was an allergy danger to other children or vice versa...maybe? But this would definitely be addressed with the parents within 24 hours, so as to make sure it that it didn't have to happen a second time."
A user thanked the OP for being her daughter's "advocate," adding that her teacher is being "racist," and she's allowing "bullying."
"As a half Asian who grew up in a predominantly white area with a white dad, I want to add that you need to talk to your husband and get him to understand that this is reprehensible and why," they added.
Some called out the OP's husband too for not believing his daughter. "NTA, your husband is being intentionally naive, and the teacher was clearly racist," a Redditor said. "I'd push this. Moving your child isn't enough. The teacher should at minimum face investigation and ideally be dismissed."
Another user "can't believe" the OP's husband "doesn't believe" their child. "I think you had and have every right to call this teacher out and escalate this issue because what she's doing is wrong, and honestly it feels racially motivated considering she's letting other children bully her over food," they said.
Some thought the OP needed to do more and not drop the situation. "NTA, tell the principal that if that teacher isn't punished for her xenophobia, you'll be taking your daughter's story to the school board and the news," a Redditor said.
Another Redditor pointed out that the teacher lied to the OP, and that "ostracizing" a kid because of her food is "terrible."
"And we all know that Asians have been targeted since COVID started...Even if it's under the guise of 'the food smells strong'...it's still racist, and it's still absolutely terrible," they said. "I'm glad you contacted the principal! And I'm glad you had your daughter removed from that teacher's classroom!"
Newsweek reached out to Redditor @sndyu for comment.
This isn't the only viral moment involving teachers. The internet backed a teacher who changed a dyslexic student's spelling test answer. A student's card thanking their teacher for not "quitting" on them charmed the internet. In addition, the internet was divided over a teacher telling a seventh-grader "I don't care" about "sob story" excuses.