Racists, Don't Vote for Us, Says South African Opposition Leader Maimane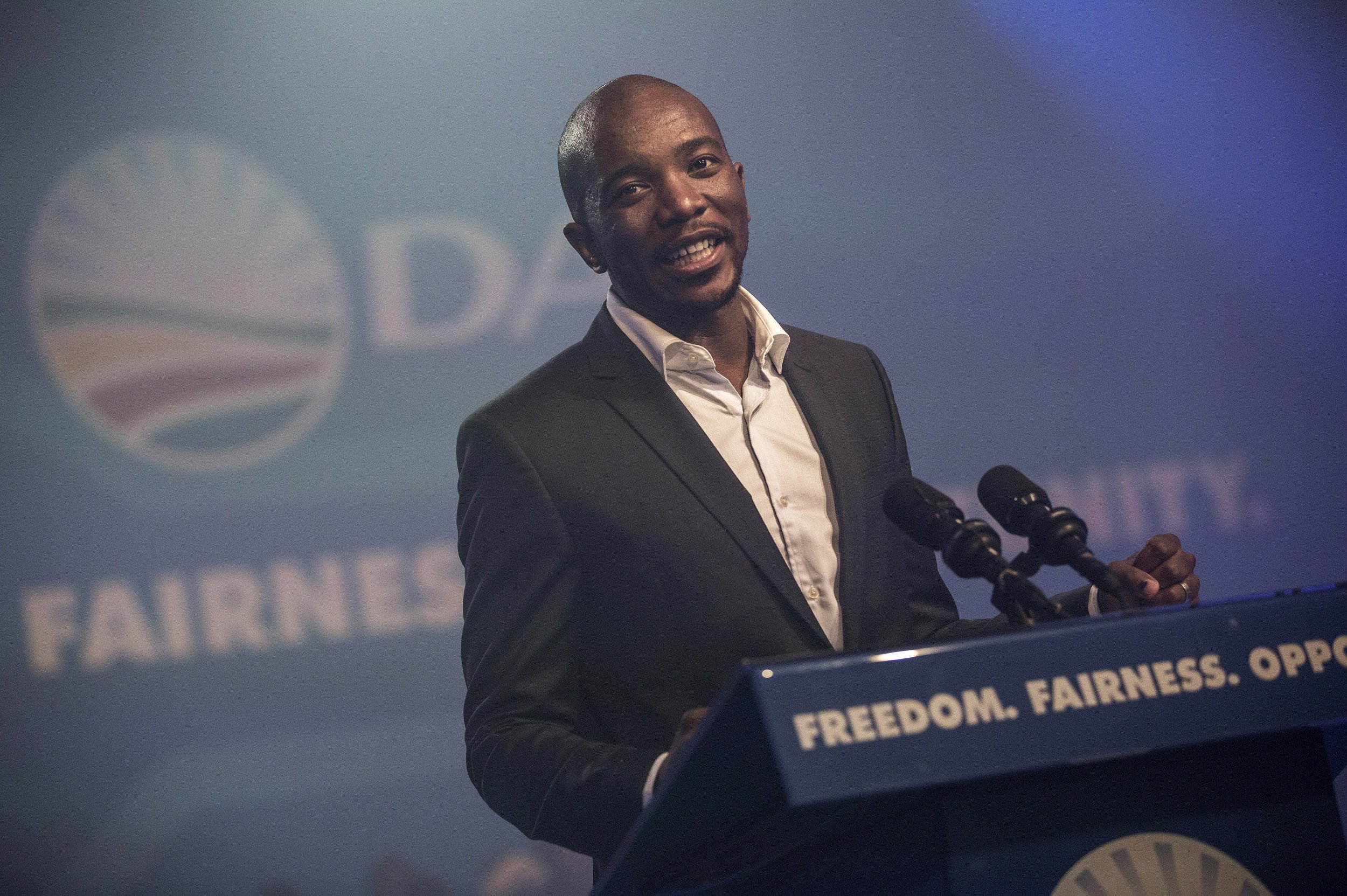 The leader of South Africa's main opposition party, Mmusi Maimane, has warned that racists are not welcome in his party after a social media storm erupted over a comment posted by a party member.
Delivering a national address on race and identity at the Apartheid Museum in Johannesburg on Tuesday, Maimane, who leads the Democratic Alliance (DA), also said that every existing and new member of the party would be made to sign an anti-racism pledge, South African news site eNCA reported.
His comments come at a tense time for race relations in South Africa, which abandoned the racial segregation system of apartheid in the early 1990s. Penny Sparrow, a South African estate agent and former DA member, posted an inflammatory message on Facebook on January 2 referring to black people as "monkeys," sparking national outcry and prompting the ruling African National Congress (ANC) to call for legislation criminalizing "any act that perpetuates racism or glorifies apartheid." The DA suspended Sparrow's membership as a result and has initiated criminal proceedings against her.
An economist at South Africa's Standard Bank, Chris Hart, also stoked tensions with a tweet on January 3 saying that the victims of apartheid "are increasing along with a sense of entitlement and hatred." Sim Tshabalala, Standard Bank's CEO, later distanced the organization from the comments and said that racism is holding back South Africa's economy.
In his speech on Tuesday, Maimane warned that DA members found to be propagating racism would have their party membership revoked. "No DA member must turn a blind eye to racism," he said. "We need to call out people on their behavior even if it makes us uncomfortable. Racists are not welcome in the DA. If you're thinking of the DA and you're racist, please don't vote for us."
Maimane also touched on Sparrow's comments, saying that "the vast majority of white people don't think like Penny Sparrow does," but added that there are still "thousands of instances of casual, everyday racism" in South Africa.