Radiohead Doesn't Care About its Rock and Roll Hall of Fame Nomination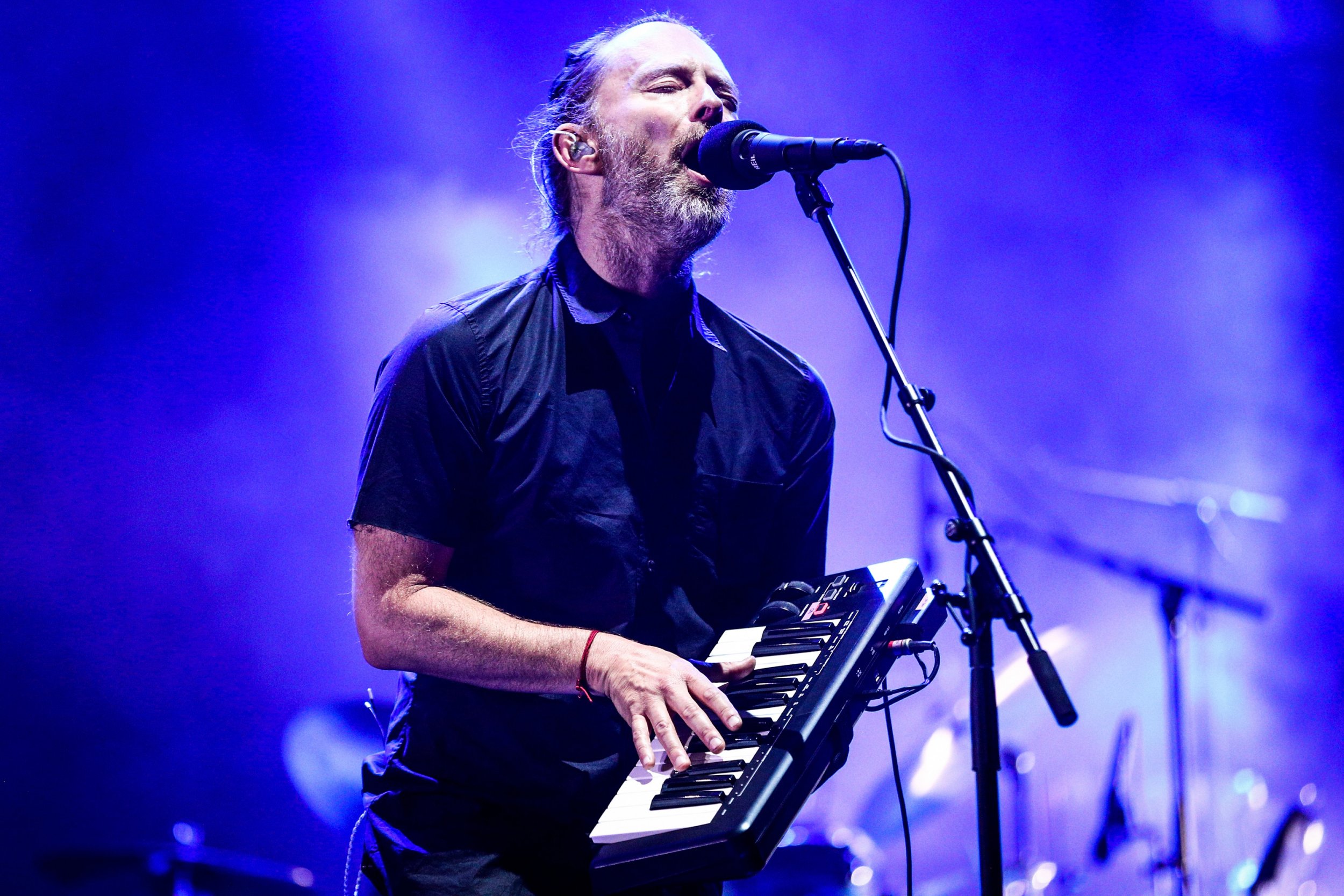 It's been 25 years since Radiohead released its debut EP, which means the British rockers are newly eligible to be inducted in the Rock and Roll Hall of Fame. As expected, Radiohead has just been included among the nominations for the Hall of Fame's Class of 2018.
You may think the band behind OK Computer and Kid A would be thrilled at the possibility of receiving such a storied honor and attending the induction ceremony next year. You'd be wrong.
Thom Yorke and company are famously skeptical of superficial awards and honors, and in a Rolling Stone interview earlier this year, most of the band's members expressed utter indifference at the possibility of being included. The band, in fact, seems to regard it as a bloody chore.
Related: 20 unusual influences behind Radiohead's OK Computer
Guitarist Ed O'Brien chalked it up to a cultural divide—"I think it might be a quintessential American thing"—and said that he finds award ceremonies to be "non-authentic": "If you ask me what I'd rather be doing that night, I'd rather be sitting at home in front of the fire or going to a gig." Relatable!
Jonny Greenwood, the band's other guitarist, also told Rolling Stone that he doesn't care about the honor. (His brother, Colin Greenwood, was the only band member who said he'd be grateful to be inducted.)
The best quote came from drummer Phil Selway, who seemed rather disturbed at the thought of being counted as elder statesmen:
"It's a bit like having the free bus pass in the UK when you reach a certain age. Blimey. Have we got to that point? God knows [if we'll go]. We'd have to sit down and talk about it, but it's probably not at the top of my list of things to do. But who knows? I don't know."
Radiohead's social media channels have been silent since the nominations emerged late on Wednesday. The possibilities include the Cars, Dire Straits, Rage Against the Machine (which is also newly eligible), Bon Jovi, Depeche Mode, Kate Bush, Eurythmics, J. Geils Band, Nina Simone and a handful of others.
Of course, this doesn't mean Radiohead is guaranteed entry, since not all of the nominated acts will be inducted in 2018.
The official inductees will be announced in December, and the ceremony will take place in Cleveland in April. Fans have the opportunity to vote for nominees via the Rock Hall's web site. Remember that if you vote for Radiohead, you're costing O'Brien a relaxing evening sitting by the fire.