Rand Paul Airs 'Festivus' Grievances on Twitter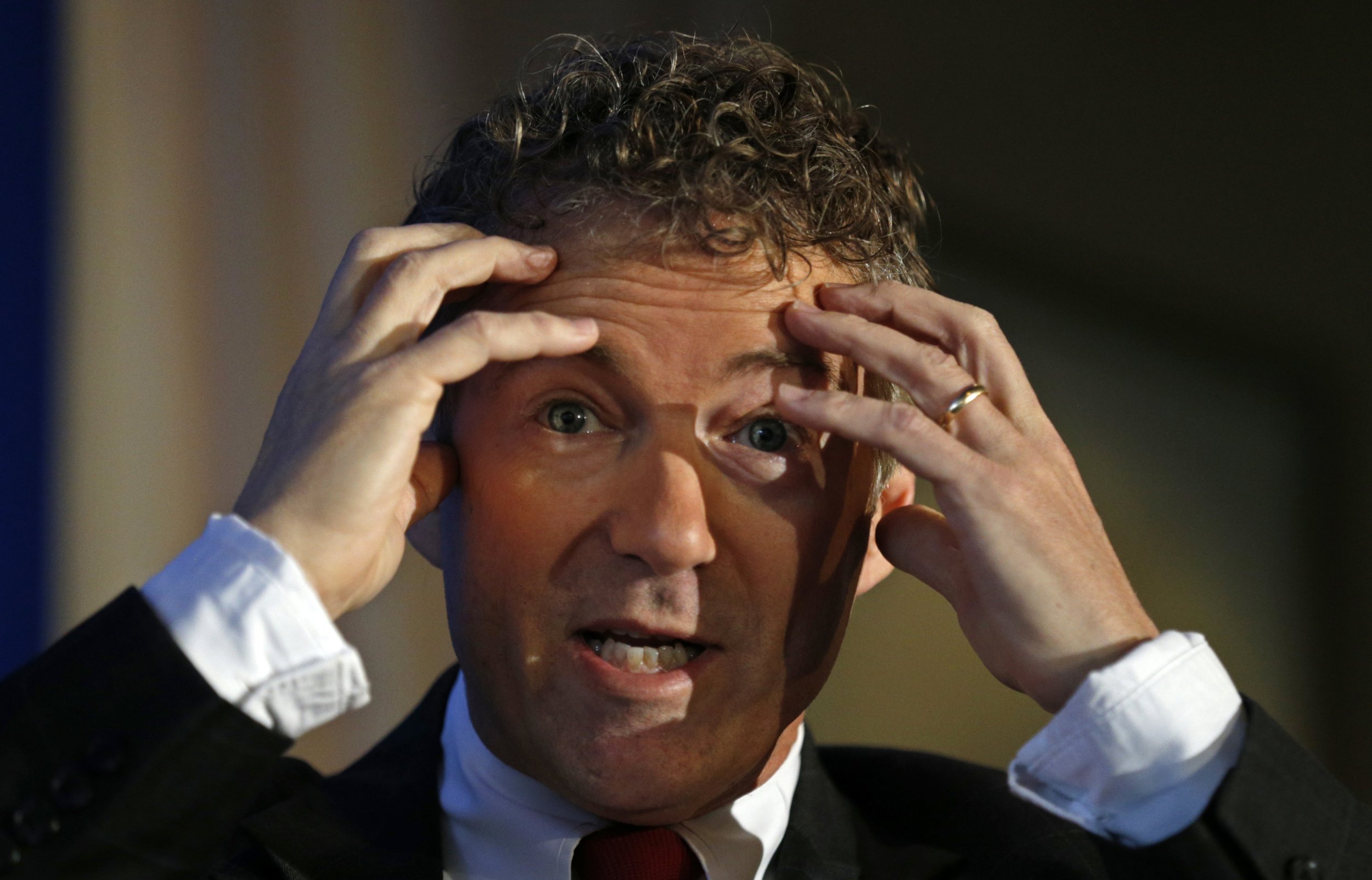 In what has become an annual December 23 tradition for Republican presidential candidate Dr. Rand Paul, on Wednesday the libertarian senator from Kentucky, began airing his Festivus grievances on Twitter.
Festivus is a fictional holiday from the television show Seinfeld that presents an alternative to participating in Christmas celebrations. In addition to airing grievances, celebrants also engage in feats of strength.
Paul began with the front-runner, Donald Trump, and his use of the word "schlonged" in reference to Hillary Clinton. Trump claims the word is a common Yiddish put-down. It isn't.
U.S. Senator Ted Cruz of Texas was born in Calgary and is noted fan of bacon.
New Jersey Governor Christie is a well-known Cowboys fan. A New Jersey watchdog reported he spent $82,594 in state funds at MetLife Stadium in 2010 and 2011.
Senator Marco Rubio has missed more Senate votes than any other senator running for president. He has said he "hates" being in the Senate.
Lindsey Graham dropped out of the race Monday.
Senator Bernie Sanders is a self-described democratic socialist.
Clinton was late returning from a commercial break during Saturday night's Democratic primary debate because she was in the bathroom.