Rashida Tlaib Says Officials Are Dismissing Impact of COVID-19 on Black Communities: 'I Want Them to Say It'
Representative Rashida Tlaib said during a forum held on Zoom on Saturday night that the disproportionate impact of the COVID-19 pandemic against black communities is being dismissed.
Tlaib, who represents Michigan's 13th congressional district, said during "How COVID19 Disproportionately Impacts the Black Community" that she is taken aback when she hears people refer to areas with high infection rates and deaths as "hot spots"—a term she said she considers "dismissive."
"They call it hot spots," the congresswoman said. "You mean the African American communities. I want them to say it."
She added: "It's hard for me to see so many of our neighbors getting impacted by this and them feeling like nobody gives a sh*t. I want them to know people do."
Tlaib said a number of factors have led to the coronavirus hitting the black community harder than others.
"A lot of the brokenness, a lot of the economic divide, structural racism, the systems that are in place that have been oppressed our black neighbors for so long existed prior to the pandemic," she said. "Now it's so evident in the numbers."
According to the latest figures from the Michigan Department of Health and Human Services, black residents comprised 32 percent of coronavirus cases in the state and 40 percent of deaths.
But Tlaib noted that African Americans make up less than 15 percent of the state's population.
"Black folks have been slowly dying for a long time in communities because of ecosystems that don't support us surviving and thriving," Rep. Ayanna Pressley, of Massachusetts, added.
"And now, it's just happening more bluntly, in a more acute way. And yet people are operating with callous disregard about black lives and black bodies."
The black community is "resilient," she said, but "we are not invincible."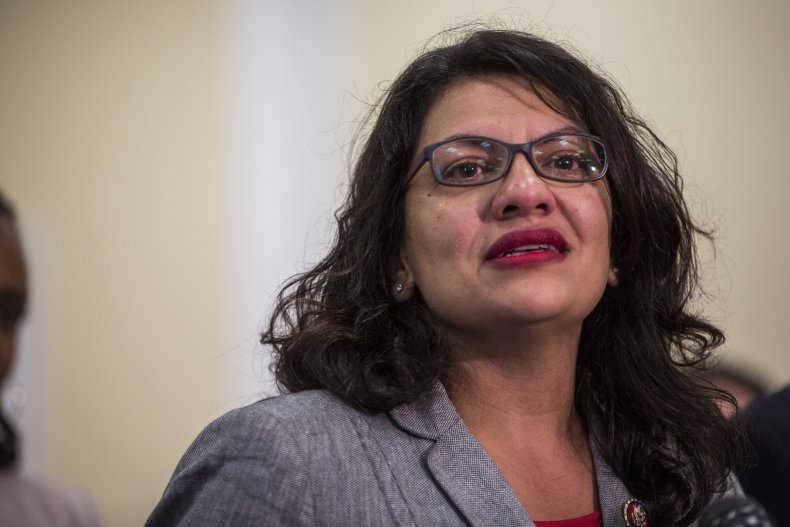 Referencing the death of Ahmaud Arbery, Pressley added: "We can't keep up with the firehose of dehumanizing, demoralizing, traumatic things that are happening."
Dr. Cornel West, a professor at Harvard University, noted that some people have expressed shock that the pandemic is disproportionately affecting people of color.
"There's a lot of folks that act like they're so surprised about the disproportionate impact on black and brown people. What are you talking about?" he said.
West said the "legacy of white supremacy" runs so deep nationwide that "anytime there is suffering" it disproportionately affects black and brown communities.
"That's true in Detroit, it's true in Wisconsin, it's true in Chicago, across the board," he said.
Tlaib added that the issue isn't getting the attention it deserves because it has been diverted to other incidents such as the anti-lockdown protesters who stormed the State Capitol in Lansing, demanding Governor Gretchen Whitmer reopen the economy.
Bernadette Atuahene, Professor of Law at the Chicago-Kent College of Law, Illinois Institute of Technology, said African Americans needed to "take back the narrative" from "gun-toting" protesters.
"The black community is paying a double price with COVID-19," she said. As well as having high infection and death rates, "our financial survival is on the line" Atuahene said, as many black Americans don't have the sorts of jobs that can be done remotely.
"In the black community, it's a double death—a mortal death and we're suffering a financial death," she said. She added that these protesters "think they are carrying the burden of the shutdown, when in fact we are carrying the double burden."
The latest data from the U.S. Centers for Disease Control and Prevention (CDC) shows that black Americans comprise 27.2 percent of coronavirus cases. But African-Americans only make up 13.4 percent of the population, according to the U.S. Census Bureau.
The even bigger disparity in Michigan prompted Gov. Whitmer last month to set up a task force to find ways to address the issue.
"COVID-19 has taken a disproportionate toll on Michigan's communities of color and I am confident this task force will help us identify the factors driving this disparity and to identify actions we can take to create a more equitable Michigan for everyone," Whitmer said in a statement at the time.
This article has been updated to amend Bernadette Atuahene's title.