Calling all bookworms—if you love reading, then you're in luck as one company will now pay you $200 for every novel you can finish.
WordsRated, a website that studies and analyzes book content, is looking for a slew of "bibliophiles-at-large" to devour popular reads.
The lucky applicants will be paid the handsome sum for every book they finish, after logging a few important details.
The job advert explains what information the reader will need to make a note of, including the number of characters by gender, the number of sentences given to male vs. female characters, locations, how many questions are asked during the book, and what animals appear, among others.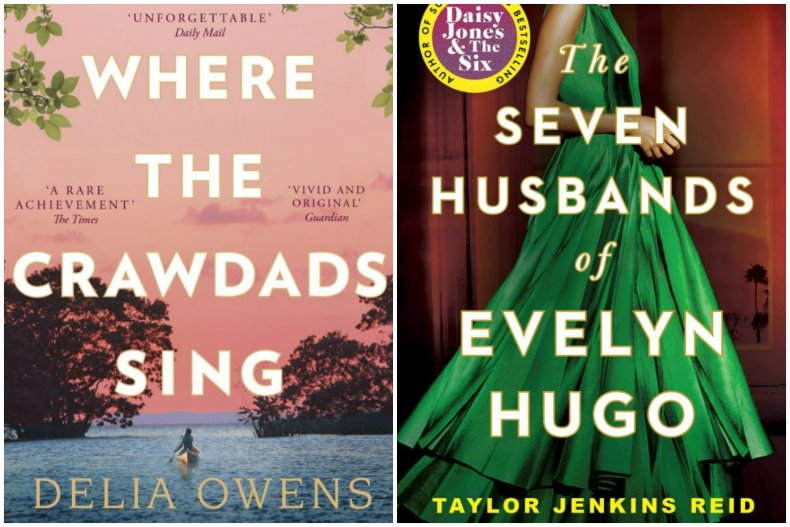 WordsRated explained: "We will use this data to create unique, data-driven studies and statistics about books."
And they summarized the job, saying: "We give you books. You read them. We give you cold, hard cash.
"We're looking for people capable of devouring hundreds of pages with ease while paying attention to detail. Your job is to read the book and take notes on specific details."
They confirmed they'll pay out for every book finished, confirming there's no limit whether it's "one book per month or one book every day."
Currently the focus is on the representation of women in modern novels, and the selection will be pulled from The New York Times bestselling novels from 2022.
Among the titles that could make the list are The Seven Husbands of Evelyn Hugo, by Taylor Jenkins Reid, which has been on the the paper's fiction best-seller list for 43 weeks.
And Where The Crawdads Sing, by Delia Owens, which has enjoyed 157 weeks on the same list. The book is currently being turned into a film, starring Daisy Edgar-Jones, due for release later this year.
But applicants won't need to worry about sourcing their reading material, as the titles will be provided, and delivered, by WordsRated, so the readers aren't out of pocket.
Daniel McLoughlin, research director at WordsRated, said: "This is a chance for book lovers to earn a little bit of extra cash on the side while doing what they love.
"For our researchers to read 20 books would take forever, but for 20 people to read 1 book each or 10 people to read 2 books each will be much faster.
"We hope this can be a win-win for everyone where readers can get their hands on books for free and get paid to read them while WordsRated can produce more studies that will hopefully have an impact on publishing, writing and books as a whole."
The first cohort are envisioned to be in the role by June, with a second round of hiring in August, with no fixed time limit on the position.
They theorize they'll initially take on between five and 10 people, with the aim of building up a base of 20 trusted readers.
As the company is remote, they said the job can be slotted into your spare time, and can be done anywhere in the world, including the U.S.
Ultimately the ideal candidate needs to have a "passion for reading," the job ad stressed.
To apply, click here, telling the team why you're a perfect fit for the role, and unsurprisingly, what your favorite book is.