Read the Open Letter Kanye West Wrote in His 'New York Times' Presidential Campaign Ad
Kanye West is going all in. The Friday before Election Day, the rapper took out an ad in The New York Times for his presidential campaign. The open letter, titled "Dear Future by Kanye West," emphasized a need for love and equality, and imagined a world free of "debt, shame, guilt, worry, stress" and "war," among other things. It was accompanied by a picture of a dove.
"This is his open letter on how he envisions the future of America should be," West's representative told Page Six. The day before, West also released a promotional video for his Yeezy Christian Academy, with a message very similar to his open letter.
West initially announced that he was running for president on July 4, and filed to run on July 16. "We must now realize the promise of America by trusting God, unifying our vision and building our future. I am running for president of the United States!" he tweeted on July 4.
Despite West being vocal about his campaign on Twitter, the rapper had missed several deadlines to register in states, such as Wisconsin, Illinois, Montana, Ohio and West Virginia. West's name will appear on the following state's ballots: Arkansas, Colorado, Idaho, Iowa, Kentucky, Louisiana, Minnesota, Oklahoma, Tennessee, Utah and Vermont.
He also has been criticized for running in order to prevent Democratic nominee Joe Biden from winning the 2020 presidential race, which he admitted to in August via VICE. "I'm not denying it," he said when asked whether he's running as a spoiler to Biden.
His campaign site lists his presidential platform, along with sweatshirts and hats for sale with the message "VOTE KANYE."
Read the full text of his New York Times letter below.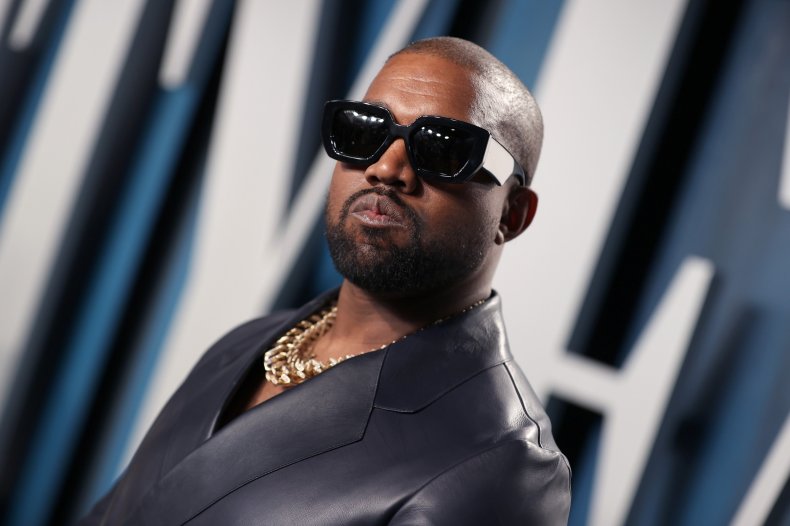 "Dear Future,
I still believe in you. We still believe in you.
Even in our darkest moments,
We believe.
We believe in a world at peace.
We believe in our people.
We believe in our families.
We will see families anchoring on fair.
Our future holds a better America.
In our future, we will H.E.A.L.
Hold Everyone Accountable to Love.
Our future will provide expecting families with a safe
and secure plan that values every stage of life.
Our future will provide a justice system that treats
everyone equally regardless of their socioeconomic
status. Our future will provide an education system
that promotes freedom and visionary thinking. Our
happy, healthy future looks like the new Garden of
Eden with children running and the elderly brimming
with joy on how beautiful our world has become.
Our future has homes for everyone.
Our future has food for everyone.
Our future has love.
Our future is free from debt, shame, guilt, worry,
stress, war, greed, hate, misuse of power, prejudices,
manipulation and discrimination.
Jesus loves everyone.
When I close my eyes, I see our God providing us
with a bright future. I feel like a kid the night before
Christmas when I think about our future.
Dear Future,
I still believe in you.
I know the world is going to get better, but you need
us as a people to heal. You need us to hold everyone
accountable to love.
God is love.
Let's lead with love. Our future is waiting on us."