Kanye West Urges California Voters to Write in Rapper for President, Not Vice President
The U.S. presidential campaign for Kanye West has reacted angrily to the entertainer's name being listed in California as a vice-presidential candidate without his permission.
West was named by the American Independent Party (AIP) as its VP candidate on printed ballots in the Golden State.
On top of the AIP ticket in the state is the businessman Rocque "Rocky" de la Fuente who said that the decision to pair up with the rapper and mogul had been made unilaterally by the party, even though the pair have never spoken, The Washington Times reported.
But in a statement, West's campaign said that his listing by the AIP was "deceitful" and insisted that he was still a candidate for president on his Birthday Party ticket.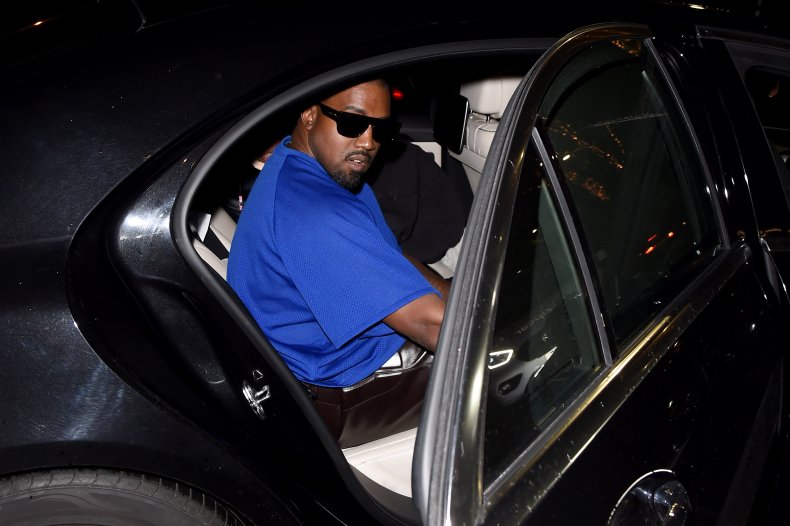 "I am campaigning to be the next president of our great country, not vice president," the statement said.
"The political party in California that listed my name as its VP candidate has done so without my knowledge," adding, "Californians, I ask for your vote for president and urge you to write in 'Kanye West.'"
Under California law, a party can nominate a candidate without their knowledge, although the AIP did vote in a March primary for de la Fuente, who is also a candidate for the Reform Party and the Alliance Party in a number of states, The Washington Times reported.
AIP vice chairman Markham Robinson told TMZ that the party had chosen West at their state convention in August, without asking him.
Robinson previously told Newsweek: "Kanye is an example of a good thing that we found along the way," adding, "his platform was really pretty good. We loved the fact that he used scriptural references to justify his points."
On Thursday, West tweeted a photo of his name penned on a mail-in ballot with the caption "friends writing me in."
West has had a roller coaster campaign ever since he announced his candidacy for president in July for the Birthday Party with vice presidential candidate, Michelle Tidball.
In Virginia, two electors took legal action to remove him from the ballot, saying that their pledges for his candidacy had been obtained under false pretenses.
Problems with paperwork and missing deadlines have also hurt his quest in other states, and have meant he will not be on the ballots in Illinois, Montana, Ohio, West Virginia, and Wisconsin, among others.
However his name will appear on the ballot in 11 states, among them Arkansas, Colorado, Idaho and Iowa. The campaign of West, who is a noted supporter of President Donald Trump, has been accused by the Democrats of being a Republican ploy to take votes away from Joe Biden.