Record Heat Wave Hits Major U.S. Region, Could Hit Another
After areas of the Northeast experienced record-high temperatures this week, another part of the country could soon face similar above-average heat.
Earlier this week, Boston and other cities in Massachusetts, as well as cities in Maine and New Hampshire, recorded record-setting temperatures. According to Patch in Boston, the city broke a record Monday when it hit 98 degrees, surpassing the previous August 8 record of 96, set in 1983.
The recent wave of extremely high temperatures in the Northeast came a few weeks after dozens of other U.S. cities faced similar heat waves. On July 21, the National Weather Service's Weather Prediction Center said at least "28 states, stretching from California to New Hampshire," were under an excessive heat warning.
On Sunday, Boston Mayor Michelle Wu announced that the city's heat emergency was extended through Monday following a stretch of high temperatures.
"With the weather forecast now showing the high temperatures and humidity lasting through Monday, we're extending the heat emergency to make sure all of our Boston residents and families are safe," Wu said in a statement. "I encourage residents to continue to utilize our cooling centers and splash pads, and to check on your neighbors."
Jonathan Porter, a chief meteorologist for AccuWeather, told Newsweek that Boston had a "six-day heat wave," from August 4 to 9. "During this stretch, the city set new daily record highs on four of the six days as temperatures fell just shy of triple digits," he said.
Meanwhile, in a Tuesday tweet, the National Weather Service in Gray, Maine, said, "Today's high of 91 degrees makes this the 8th day in a row w/temps 90 & above (and 15th day since July 19!) at Concord, tying the 2nd longest streak on record w/1970, 1944, & 1912. Luckily the streak will stop here, leaving the 9 day stretch of Aug 11-19, 2002 at the top."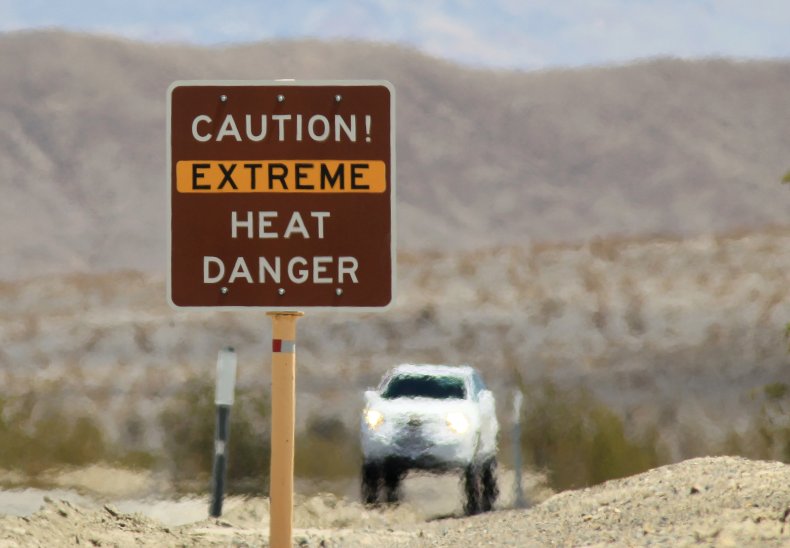 Following the record-breaking temperatures in the Northeast, a new map from the National Weather Service's Climate Prediction Center shows that higher than normal temperatures are expected next week for parts of the Pacific Northwest.
The map, which was issued Tuesday and covers August 15 to 19, shows that cities in Northern California, Oregon and Washington state could soon see "above-average" temperatures.
The map indicates that cities in these areas are 70 to 90 percent likely to see these high temperatures. Earlier this month, Oregon faced a similar heat wave that resulted in at least 14 deaths, the Associated Press reported. An excessive heat warning was previously issued for parts of Portland and Seattle.
In a Wednesday tweet, Jeff Forgeron, a meteorologist for KPTV in Oregon, shared a photo of the map. "Oh boy...here we go again. A prolonged heat wave is looking more & more likely for the Pacific Northwest starting early next week," he wrote.
In a subsequent tweet, Forgeron shared a graph of above-average temperatures recorded in Portland over the past several years. He wrote, "For example, Portland used to only experience about 25-30 days with above average temps (per summer). In recent years, that number has climbed to 45-50 days. On top of that, we've had historic heat waves both in 2021 & 2022."
Porter said AccuWeather meteorologists are monitoring a potential heat wave in the Pacific Northwest for August 17 to 19.
"During this time, temperatures can be 10 to 20 degrees above average, and we do expect daily record highs to be challenged. The building heat combined with below-normal rainfall can lead to an increased fire risk as well," he said.
Newsweek reached out to the National Weather Service for further comment.
Update 8/11/2022, 9:10 a.m. ET: This story was updated to include comments from AccuWeather meteorologist Jonathan Porter.