Uproar at HR Photoshopping Worker's Skin to be 'Whiter' on Official Website
One Reddit user has asked for advice after finding out that the human resources department where they work has "Digitally de-aged me and lightened my skin-tone many shades" in photographs on their database.
The user, shmoseph, went on to say, "I've kept this to myself, but I did go through our directory and observed the following:
Anyone who isn't Caucasian has had their skin lightened significantly.
No one has wrinkles. Balding men have digitally enhanced hair lines.
Some men have digitally added makeup and enhanced smiles.
Teeth are whitened or replaced with digital teeth.
These edits are not subtle. Many people are unrecognizable.
"I would post a before and after comparison, but I don't feel like putting my job at risk. This is all very unsettling, and low key feels like age and racial discrimination. Any advice would be greatly appreciated.
As reported by Merriam-Webster, the term "whitewashing" gained popularity in the late 1990s, "as more people of color called out the television industry and Hollywood for their tendency to default to casting white actors." The term refers to when a white actor is chosen over a person of color to play a non-white part, but can also refer to the lightening of skin and the straightening of hair using photoshop.
In 2016, the issue of whitewashing was brought back in to the public consciousness when actor Joseph Fiennes was cast as Michael Jackson in the one-off 30-minute comedy Elizabeth, Michael & Marlon, which centered around the remarkable true story of Michael Jackson, Marlon Brando and Elizabeth Taylor embarking on a road trip to California from New York in the wake of the 9/11 attacks.
At the 2018 Oscars the issue was again given a public stage, when Francis McDormand, after winning the Oscar for best actress in Three Billboards Outside Ebbing Missouri, ended her speech with two words of advice, "Inclusion rider", referring to a possible clause in an actor's contract that demands the cast and crew be diverse in order to retain the actor.
Similarly, in 2019, a Japanese noodle company was pressured to pull an advert featuring Japanese tennis star Naomi Osaka after it depicted her with lighter skin and a narrower nose.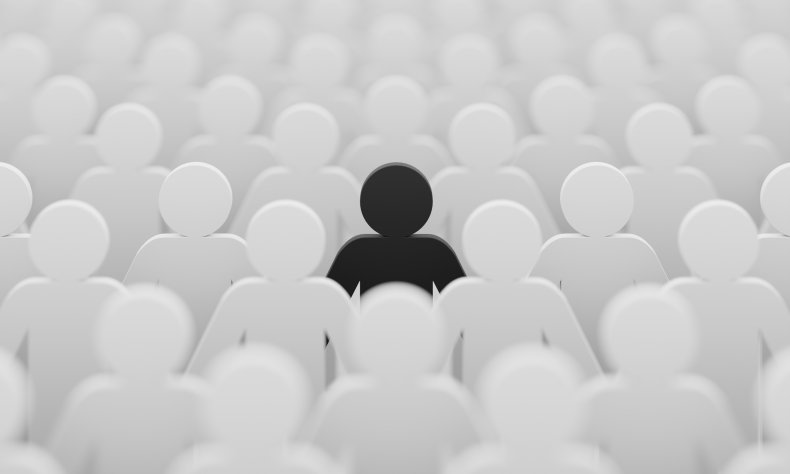 Redditors called out the situation as racist, with user ObjectAtSpeed saying "It feels like racism because it is" gaining 8,600 likes, and SatansHRManager agreeing: "Gut feeling, totally agree, but that said: It's a first for me. Haven't seen this yet. A disgusting, new, first."
Other users called on the user to quit over the situation. "Send a resignation letter after you find a new job. I couldn't imagine staying there", said DrPepperSocksNow, with beartheminus adding: "Make sure you explicitly state why you left."
Some users suggested that the photographer may be to blame: "Jumping on the top posts to see if the photos were taken by someone in house or an external photographer?
"It's absolutely not okay that they have been posted, but it's possible that if the work was done by an external photographer who used their own artistic license with Photoshop. Either way I suggest you bring it up with HR." said one user while another agreed, "This is exactly what I was thinking. It could just be an innocent yet heavy handed attempt at retouching. Some people really suck at it. Confession...when I first started taking portraits I was really bad about brightening up the eyes too much in post. Nobody ever complained about it but looking back now I see how goofy it looks that every portrait I took around that time has these piercing bright eyes. I also lightened teeth but I never messed with wrinkles or skin color."