Plane Passenger Urged to Confront Person 'Who Stole' AirPods at Local Hotel
A Reddit user turned detective has gone viral for tracking down the person who stole AirPod earphones by using the Find My app, leading one user to comment, "OP better live stream this sh**."
In the post, which has over 89,000 uplikes, user u/disbound put up a map of Chicago's Near North Side with their location shown, as well as the location of the AirPods. The caption reads, "The person who stole my AirPods off my flight is staying in a hotel two blocks away from me."
In a follow-up comment, the victim of theft explains, "While landing at MDW I dropped my AirPods and they slid all the way to the front of the plane. Instead of turning the headphones in to a flight attendant the person has just been using them."
The poster continues, "I'll try and track them down tonight. Maybe they'll be nice and give them back. Hard to find time while traveling with a 18 month old...My iPhone will let me know when it's close then I can use the findmy app and it'll give me the direction they are in."
Useful Apps After a Loss
If you're prone to losing valuable electronic goods, the Apple app could be worth using. Each year, millions of us leave phones, laptops and other electronic goods on planes. We've all been there: early starts, no sleep, too many gin and tonics, which can result in a complete mind blank about where some of your most prized possessions have gone.
The original poster isn't the only person to have benefited from the Find My app, as the reviews suggest. One reviewer wrote, "This app let me know where my Mac was. It fell off the top of my car because I forgot I placed it there, I was getting my daughter in the car seat. Didn't realize until an hour later on the way to my therapist appointment that my laptop was not in the car. I was freaking out, $2,000 laptop gone."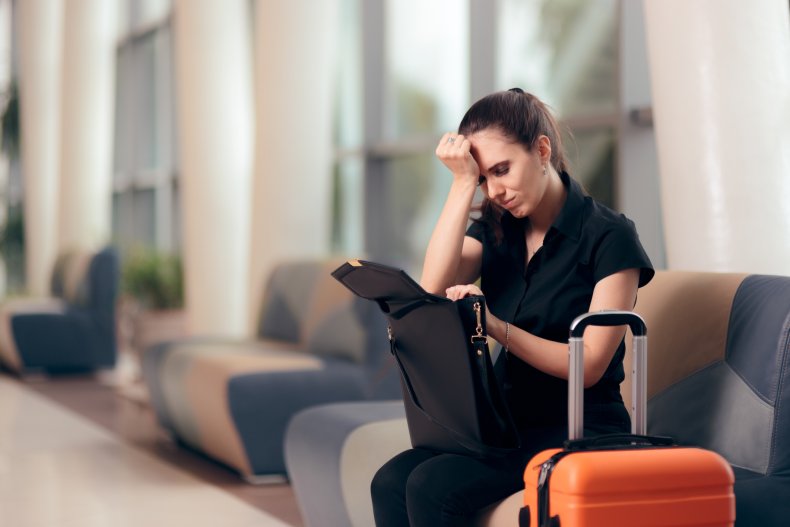 If you're a loyal Android user, the app Lost is the one for you. It allows you to wipe the phone, send messages to the phone, access the camera and even make the phone speak.
One user reviewed the app in a hilarious post.
"Thank you so much, your app saved our phone. Our phone was stolen and taken across the border into Mexico. Using this app we were able to not only keep track of the location but also send messages to the lock screen and actually speak over the phone to scare the thieves into responding," the user wrote.
"They were so freaked out that we knew where they were and could take complete control over the phone that they begged us to just take the phone back."
Local Users Offer to Help
On what was apparently a slow night for a lot of people on social media, users were gripped by the scenario, wanting to know what the result of the confrontation would be.
One user said: "I'm in Louisiana and have now found something to do the rest of the night!! Thank you. Where's the stream." Another posted: "Can we get an update when this goes down?"
Many locals were quick to offer help, with one user posting, "Literally in a hotel next to you right now. We doing this?!"
Another said, "I'll help you 'recover' them, if you'll take me on a burger crawl from the Billy Goat to Labriola, then Rosebud, can be there in 10 minutes from now. Also, wouldn't mind a pizza at Eataly too."
Another use wrote: "Hey that's my neighborhood!! Let me know if you need any backup."
Newsweek reached out to the original user for comment and an update.