Reddit's WallStreetBets Experiences Outages During GameStop Hearing
Looking to check in during the WallStreetBets House Committee on Financial Services hearing? You may need to wait a bit. According to DownDetector.com, over 2,000 people reported outages on the social news and entertainment site. A map shows that the majority of the outages took place around the Greater New York area, and that over 90 percent of the reported problems were website related.
"Wonder if this is related to the GME Hearing going on right now," one user commented on DownDetector. "Wallstreetbets broke Reddit," another joked. The outage reports spiked around noon, which was was the House Committee on Financial Services Hearing began on Thursday.
"Sorry, for some reason reddit can't be reached," the site explained, when the writer was experiencing issues shortly before 1 p.m ET. As of 12:52 pm, the reddit Status website noted that the issue is currently being investigated.
Less than 15 minutes later, the reddit Status website reported, "A fix has been implemented and we are monitoring the results." By 1:31 p.m., the incident was marked as resolved.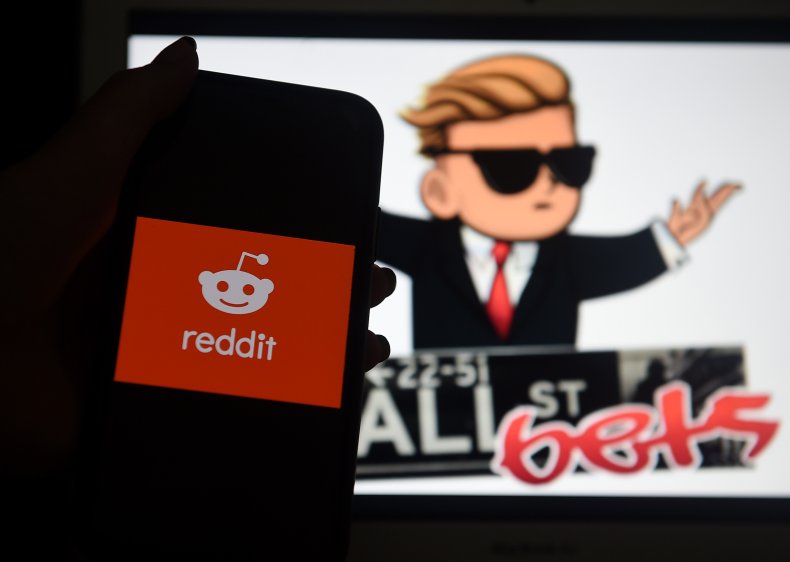 California Congresswoman Maxine Waters is the committee chair for the hearing, which Robinhood CEO Vladimir Tenev and Reddit CEO Steve Huffman testifying on behalf of the GameStop stock prices skyrocketing in January. The video game retailer's stock increased over 400 percent in seven days thanks to the WallStreetBets page and the users funneling their money into to increase the GME stock value.
In response, trading app Robinhood put limits in place regarding how many stocks folks could buy online. "In light of recent volatility, we are restricting transactions for certain securities to position closing only, including $AMC, $BB, $BBBY, $EXPR, $GME, $KOSS, $NAKD and $NOK. We also raised margin requirements for certain securities," Robinhood said in a statement on January 29.
They considered this change as a "risk-management decision," and Tenev maintained that this move was a way to protect the firm and the customers. Days later, Robinhood loosened its restrictions on how many stocks could be bought, such as GameStop, AMC Entertainment, Express and other meme stocks.
The hearing, fully titled "Game Stopped? Who Wins and Loses When Short Sellers, Social Media, and Retail Investors Collide," is allowing witnesses to answer questions and testify regarding the firestorm WallStreetBets ignited by taking control of GameStop stocks.
Updated 2/18/2021 2:00 p.m. EST: This article has been updated to include that Reddit has been restored along with additional context regarding the WallStreetBets House Committee on Financial Services hearing.