Robinhood CEO Vlad Tenev Denies He Made Deals with Hedge Funds to Halt GameStop Trades
Robinhood's chief executive, Vladimir Tenev, has defended the decision by the app to block trades in more than a dozen stocks, saying the move was taken to protect customers and no deals were done with market makers or hedge fund managers.
The investment service on Wednesday restricted trades in GameStop, AMC and several more stocks, blaming "recent volatility," prompting widespread criticism and a class action lawsuit.
Speaking to CNBC on Thursday evening, Tenev said: "We absolutely did not do this at the direction of any market maker or hedge fund or anyone we route to or any other market participants."
He insisted the company was not suffering from any liquidity issues, adding: "The reason we did it is because Robinhood, as a brokerage firm, we have lots of financial requirements.
"Some of these requirements fluctuate quite a bit depending on the volatility in the market.
"In order to protect the firm and protect our customers, we had to limit buying in these stocks."
The infographic below, provided by Statista, illustrates the year-to-date stock performance of GameStop.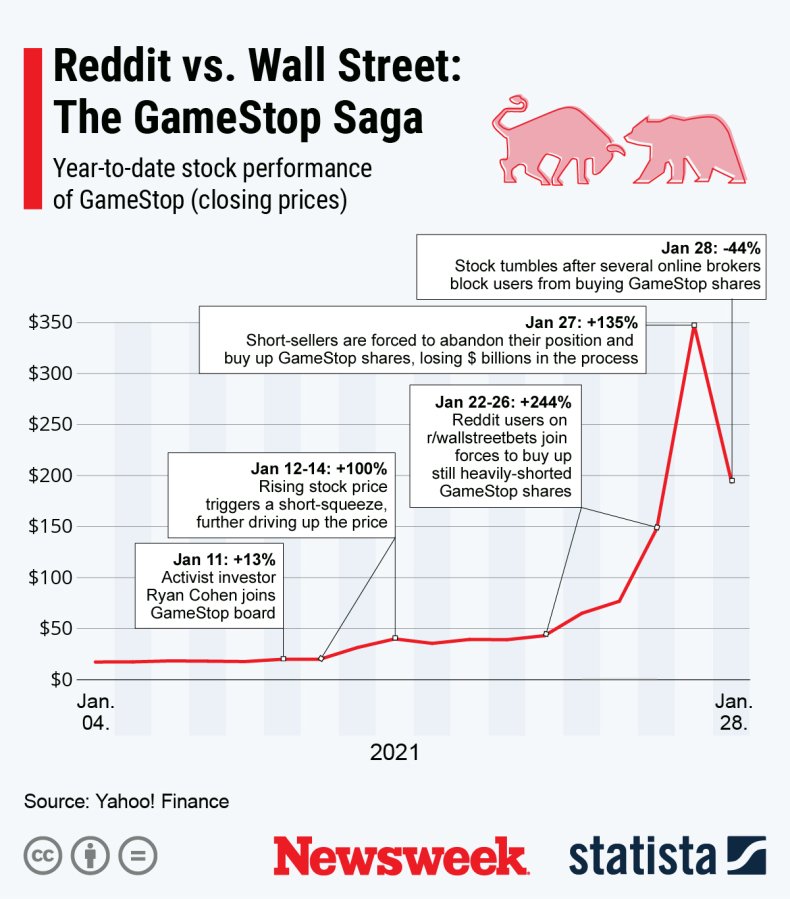 Tenev said there was "misinformation" circulating about Robinhood and its decision making and that stopping trades in companies including American Airlines, BlackBerry, Koss and Nokia, alongside video software retailer GameStop and movie theater chain AMC Entertainment Holdings, Inc was a "very difficult decision."
"Customers could still sell those securities if they had positions in them," he said. "And they could also trade in the thousands of other securities on our platform. That's what we had to do as part of normal operations.
"We have lots of financial requirements including SEC net capital requirements and clearing house deposits. So that is money that we have to deposit at various clearing houses.
"Some of these requirements fluctuate quite a bit based on volatility in the markets, and they can be substantial in the current environment where there is a lot of volatility and a lot of concentrated activity in these names that have been going viral on social media.
"We're really in unprecedented times and in order to protect the firm and protect our customers we had to limit buying in these stocks."
Tenev added: "There is no liquidity problem and to be clear this was done preemptively."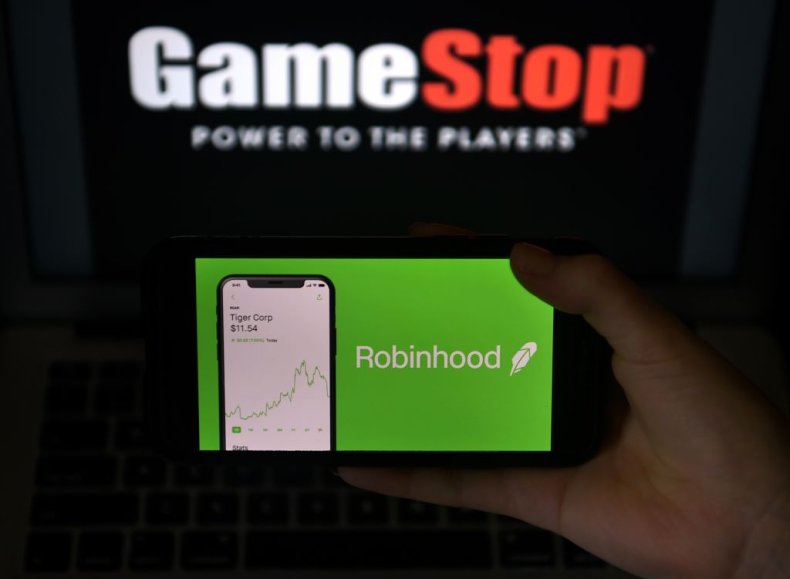 However, the move led to accusations that Robinhood was seeking to appease Wall Street hedge funds at the expense of smaller investors using its services.
Critics compared the action to "market manipulation" with numerous people claiming to be users vowing to switch away from the app.
In an earlier statement explaining the action to block trading on various stocks, Robinhood said: "We continuously monitor the markets and make changes where necessary.
"In light of recent volatility, we are restricting transactions for certain securities to position closing only, including $AMC, $BB, $BBBY, $EXPR, $GME, $KOSS, $NAKD and $NOK. We also raised margin requirements for certain securities."
Update 1/29/21: This article was updated to includ an infographic.